How Much of an Impact Will Tiago Splitter Have?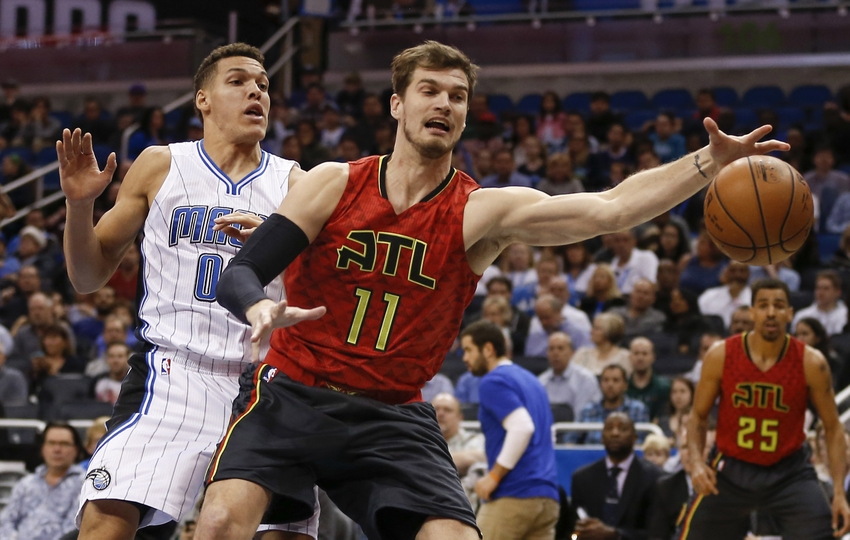 Tiago Splitter continues to get closer to making his return from hip surgery last February. What kind of impact will he have?
According to reports from the highly esteemed Chris Vivlamore of The Atlanta Journal Constitution, center Tiago Splitter has been participating in the non-contact portions of practice's recently but there is still no firm time table for his return. Just prior to the start of the season, he was officially ruled out for four weeks due to his hamstring injury.
For him to be resuming his activities on the practice court is a good sign. So what exactly should Hawks fans expect from a rested and healthy Tiago? Since signing a two year, $16 million deal over a year ago, he has been underwhelming. He accumulated just 5.6 points and 3.0 rebounds in 36 games last season before having to opt for season ending hip surgery last February. He did however post a respectable .523 field goal percentage and an outstanding .813 free throw percentage during those contests.
In the 36 games that he logged any amount of playing time, the Hawks posted a 21-15 record with Splitter starting two of those games. If you have been following my posts regularly, thank you, and you may have already read that I don't care much for the per-36 Minutes line of statistics. Considering the limited number of minutes that Tiago has played for the Hawks though, it actually is a perfect method to measure his impact.
Mike Budenholzer felt the need to play him only 16 minutes per game in his appearances last year. When Atlanta signed Splitter away from the San Antonio Spurs for them to ultimately make room for LaMarcus Aldridge, it was thought that they were getting a strong rim protector. The concept of him owning that reputation to me seems inconceivable, as he has never averaged even one block per game.
It would make sense to expect that number to climb to a solid figure when looking at his stat line on a Per 36 Minutes scale, but it doesn't. Realistically, Splitter swatted away a less than pedestrian 0.3 blocks per game. If he was being relied on to be on the floor for 36 minutes per game, then that number increases to an embarrassing 0.7 blocks per game.
The Hawks are playing so well right now and the arrow is really pointing up for the value of every player on the roster. His impact along that 36-minute per game stat line overall looked decent last year, averaging 12.5 points, 7.5 rebounds and 1.3 steals per game. It's for that reason that I think that the Hawks will benefit from having Splitter contribute to the sum of their parts.
I want Splitter to do well for his campaign with the Hawks this year, I really do. With that said, it appears that Mike Budenholzer should seriously consider having Mike Muscala serve on a full time basis as the back up center, with Mike Scott and Kris Humphries providing depth at the power forward position off the bench.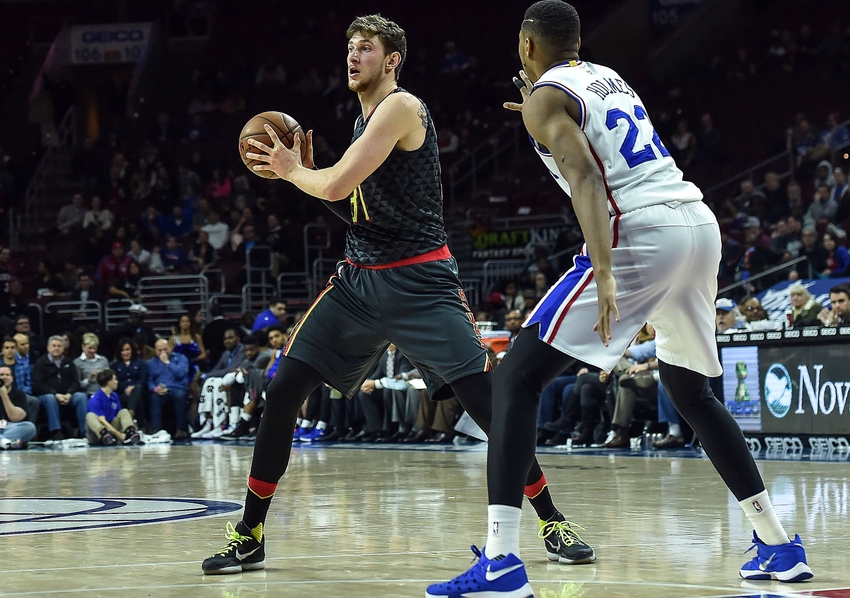 Muscala has been so impressive that his minutes should really be increased or at the very least stay the same. If Splitter could in fact live up to his reputation as a great rim protector, then the over 30 minutes per game that Dwight Howard plays averaging 2.5 blocks per game wouldn't be so significant.
But since Tiago possesses the same ability to block shots as any NBA point guard, the 6'10 Mike Muscala should be considered as the better option as the Hawks back up center. He is shooting nearly .700 from the field for crying out loud and can stretch the floor as well. A healthy Tiago should be a welcome addition for coach Bud in terms of match up considerations, but believe it or not, that's about it.
Basketball-reference.com was used in this report
More from Soaring Down South
This article originally appeared on