How much of a difference will Reggie Jackson make?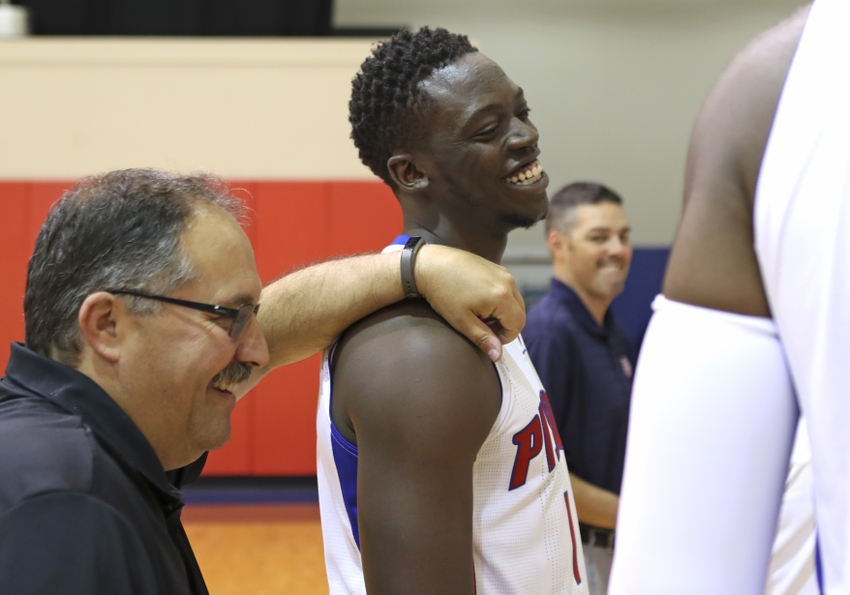 Reggie Jackson resumed basketball activities this week after undergoing platelet enrichment surgery this offseason as a result of knee tendinitis. How much of a difference will he make for the Detroit Pistons?
Reggie Jackson is the key to the Detroit Pistons' offense. He's also the team's second best player, behind Andre Drummond.
But how much of a difference will he make for the team?
We know the Pistons are a good team. But good teams don't make championship runs–those runs are for the elite of the elite.
After suffering big loses to two elite teams–the Toronto Raptors and the Los Angeles Clippers, can the return of Jackson close the gap enough to propel the Pistons to an elite team?
There's a really good chance.
The Pistons are a good defensive team, but their defense isn't good enough to carry a so-so offense against elite teams–and on the road the gap becomes even more obvious.
The biggest handicap the Pistons have when facing elite teams is that their offense can't keep up. Simply put, elite players on elite teams find a way to beat good defenses.
With Jackson–the Pistons most dynamic scorer and facilitator–the Pistons have the potential to close the gap.
It's evident to anyone who watches the Pistons that their biggest weakness is their inability to get to the paint and score one-on-one at the point guard position.
Jackson's abilities compliments their front court player's offense perfectly. He also makes Andre Drummond so much more dangerous on pick-and-rolls which has been missing component from the point guard position this season after being a staple for the team last.
There is an obvious distinction between top teams in the NBA and the Pistons, but Jackson's return might be enough to give the Pistons a fighting chance to creep into that category.
This article originally appeared on