How good is Mudiay, really?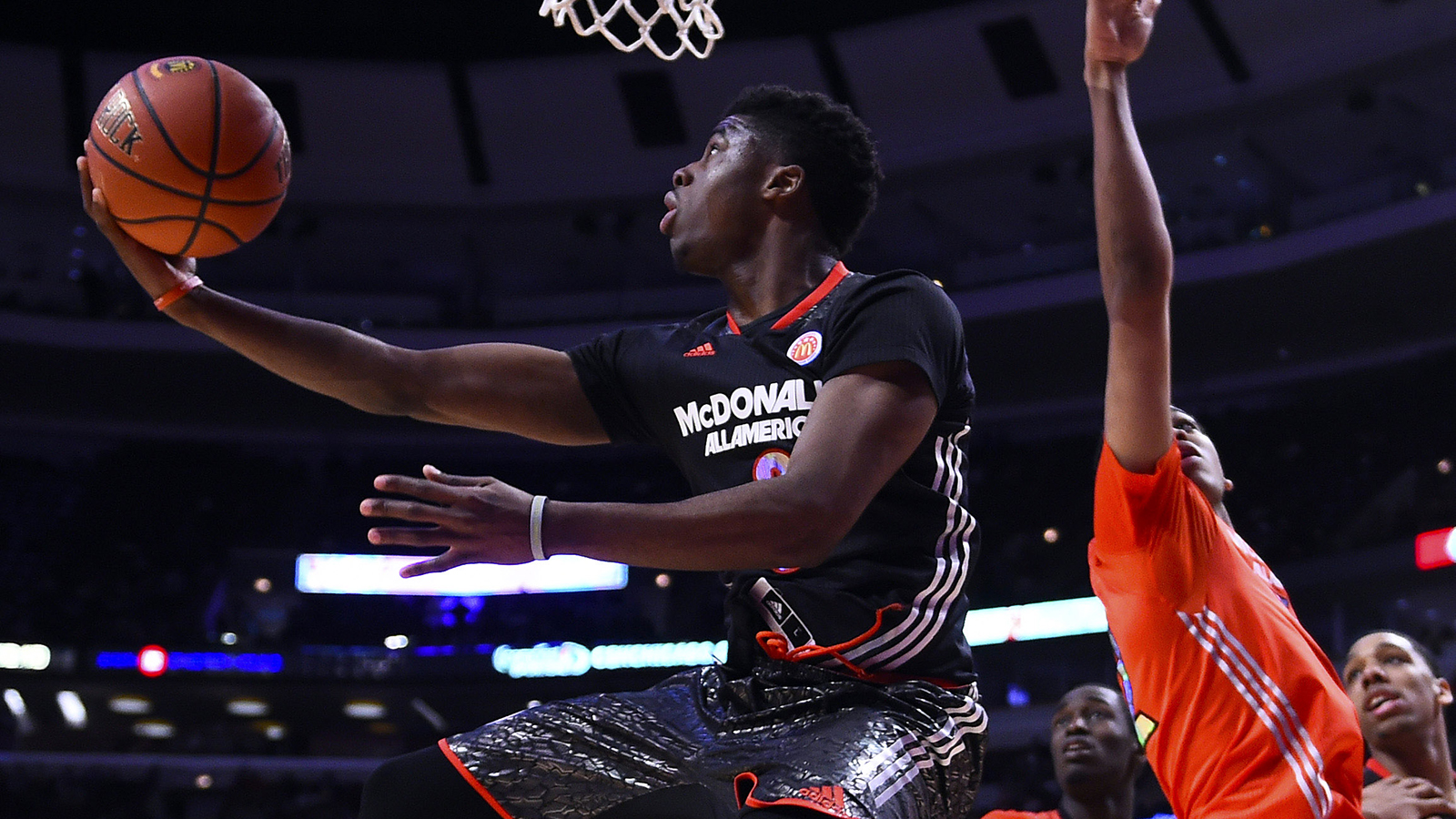 The Philadelphia 76ers have the third overall pick in this year's NBA draft. The consensus seems to be that they'll target a guard (barring the unlikely scenario Jahlil Okafor or Karl Anthony-Towns drop beyond the first two picks), someone to run their offense for the next decade and compliment hopeful front-court stallions like Nerlens Noel and Joel Embiid.
One option is Emmanuel Mudiay, a 6'5" point guard who draws comparisons to Russell Westbrook and spent his would-be freshman season playing professionally in China. He's a bit of a mystery box, but Philadelphia Inquirer reporter Keith Pompey tried to get to the bottom of how he can help Philadelphia:
"NBA fans are scouring for game tapes and scouting reports for more information of this draft mystery man. The 6-foot-5, 205-pound point guard is projected as a top-five pick in the June 25 draft, and could go as high as third to the 76ers. The level of competition in the Chinese Basketball Association is considered questionable. And the fact that he played in just 12 games – 10 in the regular season – for the Guangdong Southern Tigers, due to an ankle injury, gave scouts a small sample size to judge."
Though he may not have played a ton in the CBA, Mudiay is only 19 years old and still averaged 18 points, 6.2 rebounds and 5.9 assists per game. He's a bundle of talent, and could easily be the best player Philadelphia has if they take him with the third overall pick.
(h/t: Philly)
Photo Credit: Mike DiNovo/USA TODAY Sports