Houston Rockets suffer beat down by gritty Raptors – Player Grades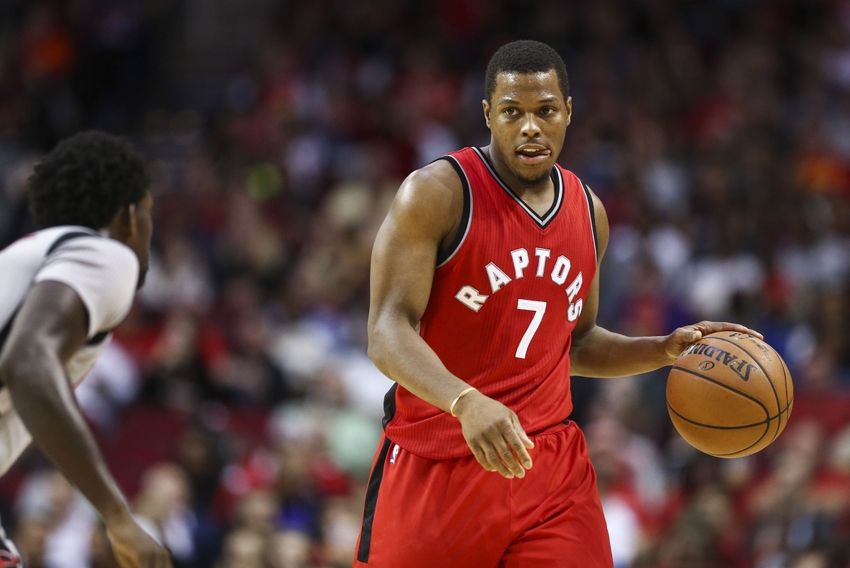 Houston Rockets top 4 offense tipped off against the Raptors top 3 offense, but only Toronto brought their defense to the court. SCS post game player grades reflect just how much defensive work is left to do.
On a nice roll of late the Houston Rockets appeared to be moving in the right direction. National pundits were paying them respect and many thought this was the beginning of Houston's climb back into the West's upper echelon. Well, as my game day pointed out although the Rockets have played a ton of road games they've yet to be truly tested.
Conversely, the Toronto Raptors arrived in town having played 3 of the other top 5 offenses (Raptors 3rd, Rockets 4th). They even had the unbearable back to back of Cleveland – Golden State followed by a game in Denver's altitude one day later. Then the ridiculous call occurred in Sacramento robbing them of the chance to play overtime.  And just to add insult to injury their reward was getting to play the rested Clippers on the next night. Now that, is adversity.

102

115
One would assume a team having traveled through 4 time zones and playing their sixth game in 9 days would be fatigued and ripe for the picking. Both teams spoke of their need to improve defensively, but it was the road weary Raptors squad whose actions matched their words.
The Raptors thoroughly and completely outmatched the Rockets in almost every regard. By night's end the Rockets had committed 26 turnovers of which James Harden was responsible for 12 (yes, you read that correctly).
The simple lesson we learned is the 3 point shot can help you get back into a game. That said, relying on hail Mary three's once a team has thoroughly and completely spanked you isn't an ideal strategy.  Further, imagine what the top teams who have solid offense and defenses can do to this Rockets squad? Let alone a well rested squad!
As I mentioned in the game day, there aren't too many teams out there who could weather the past 9 days and look as sharp as Toronto did. To reiterate, in 15 games the Raptors have played 5 of the 7 top defenses (losing only to the Clippers) and all the top offenses they share a top 5 berth with. Prior to this nasty stretch the Raptors were among the top 10 defenses and tonight provided full examples of why they'll likely return to that position once their schedule balances out.
As for the home team it appeared the only strategy was to shoot from the perimeter as they hoisted 42 three point shots (connecting on 14). This isn't the answer to winning consistently. Toronto repeatedly exposed the holes in the Rockets game and if the coaches and players were paying attention also provided plenty of fodder for areas the team needs to work on.
In the end, Trevor Ariza provided the shot that would push the Rockets score above 100, but make no mistake this was a beat down.
With that here are the player grades and game summary.
James
Harden
Point Guard
D
Sure Harden got a triple-double, but to go along with his 29 points and 15 assists it was his 12 turnovers that helped him accomplish the feat. Surely if I could pinpoint the need to protect the ball against a squad who capitalizes on turnovers in my game day preview, then Mike D'Antoni must have made this a priority.
Although I continue to be impressed by Harden's ability to drive the paint and find the open shooter, tonight offered reason for concern. His jaw dropping dimes are to be marveled. That said, when his turnovers have an equally negative effect on the momentum in the game, I'd rather he emulated DeRozan and Lowry who each collected 9 dimes and collectively had less than half of Harden's turnovers. If Harden wants to become a strong leader, he might want to take a page out of his childhood friend DeRozan's book and be more careful with the ball.
29 points, 15 assists, 6 rebounds, 2 steals 12-12 from free throw line, TWELVE TURNOVERS and MINUS 12
Patrick
Beverley
SG,
Houston
Rockets
C
It's one thing for a player to be a pest and harass the opponent with solid on ball defense. Heck, it's even funny sometimes to see a player work to mentally get under a player's skin to irritate them. However, to take a star player's health for granted to me is unacceptable. One would think after a steady diet of injuries collected through the normal flow of games Beverley would respect the health of others more. Both Beverley and Brewer took cheap, dirty shots at the Raptors star backcourt tonight.
There was one play he pulled on Lowry that reminded me of the Russell Westbrook injury. Now before everyone gets up in arms over this statement, ask yourself how you would feel if another opponent of Beverley's ilk hurt Harden on a dirty play. How would you feel? Would you praise them or recognize there is no room for that type of nonsense in the game?
Perhaps it's inherent for someone like Beverley to play that way, but is it really? Again, I'll pose the question if Tony Allen, Matt Barnes or a similar type player purposely injured James Harden on a dirty unnecessary play causing Harden to require surgery would you admire them for playing that way? Maybe I'm being too hard on Pat, but his antics have worn thin on me.
Now that I've ranted, time for the game stuff: Beverley when he was focused on playing basketball was arguably the most productive player on the court. Of the starters he had the best differential, albeit it was still a minus (only Sam Dekker posted a positive differential of +1). Based on game related production Beverley earns a B, based on his nonsense that led to inspiring the Raptors to recommit on the defensive end and gather back the lead he loses a full grade. Shape up PBev – use your heart and soul to effect the team positively, not deter from it and yourself.
10 Points, 10 Rebound, 4 Assists, 1 Steal, 4 Turnovers, Plus/Minus – 2
(-14)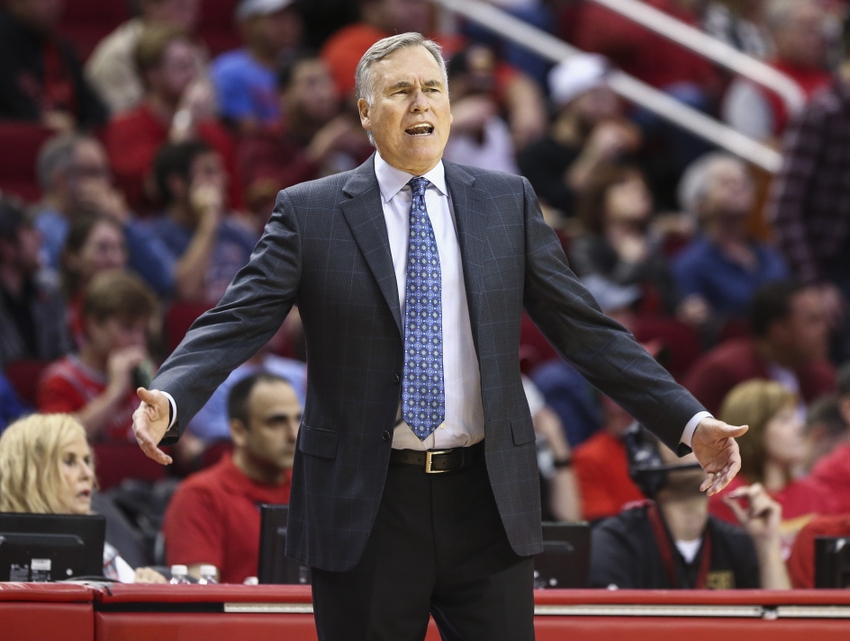 Trevor Ariza
Small Forward
C+
Just like I ranted on Patrick Beverley for his nonsense I'm going to rant on Trevor for his effort in a positive way. He does so many things off the ball that never show up in the box score. Night in and night out he draws the toughest assignment. Look across to the opposition and see what Patrick Patterson (yes someone the Rockets traded) is doing for the Raptors defensively. On most nights that's what Ariza is providing, tonight, not so much. But then again, is that a product of his effort NO, is it a product of trying to cover DeRozan, Ross, Lowry and whichever Raptors player got hot? And/or is it a result of him constantly have to guard both is man and Anderson's man? Although there are pieces of truth in all these statements the most obvious answer is the last one.
On a whole, his defense on DeRozan was more successful than any one else. He also was the best of the bunch providing on ball pressure, setting clean screens to clear others pathways or shots and was one of the few capable (or who tried on transition defense). And I lost count of the number of times I saw him trying to help Anderson on defense or calling out directions to Ryno who stood watching the game. Still he got burnt on a sweet move by Ross who left him standing wishing someone else on his team understood what help defense is. He sparked the initial second half push with back to back threes, but the team were never able to function cohesively on either end of the court.
His plus-minus isn't reflective of his effort. Though his grade can't be higher than it is given how poorly the starting 5 played as a unit, specifically on defense. Is it too early to try to help Ariza and plant the free K.J. chant again?
11 points, 2 rebounds, 3 assists, steal and ZERO turnovers
Ryan Anderson
Power Forward
D-
In case you are too young to recognize my Steve Austin allusion. It's in reference to the $6 Million Dollar Bionic Man. For some reason I always want to call Ryno the $80M man. Perhaps to remind me he's definitely not bionic, but also to of what Anderson was paid and what fans should expect for that payout. To be fair Ryan Anderson was brought to the Rockets for his offense. The fact he spends so much time ball watching becomes less tolerable when he can't hit wide open shots. I mean that's his forte right?
It's incredible this team maintains their chemistry because it's hard to play solid defense when you need the other 4 starters playing above perfection to make up for Ryno's ball gazing. I'm less critical of Gordon because he tries. Effort always wins out for me, and hey Anderson picked up the big pay cheque so he has to expect the criticism.
Houston tried to hide him on the rookie Siakam and if I remember correctly he out maneuvered him once or twice for a rebound, but the rookie was pretty adept at holding the $80 million dollar man in check. Perhaps this points to one of the main differences in the Raptors and Rockets coaching staff. Granted, the Raptors are forced into playing the rookies Siakam (who has impressed me with how quickly he learns and process his mistakes) and Poeltl while Jared Sullinger is out. Second year player Norm Powell also gets decent run in a lot of games. My point is while D'Antoni is giving Sam Dekker run, (albeit he was pretty solid on both ends tonight) it's because of his offense, while KJ McDaniels sits collecting dust at the end of the bench. Casey meanwhile rewards defensive effort with minutes. Clearly these 2 coaches have vastly different approaches.
13 points, 3 rebounds, 2 assists, 3 turnovers minus 14
I remember the first time the Raptors saw a young rookie Clint Capela. He played just 19:12 minutes and in his short burn at the ACC he scored on 4of 5 field goals collecting 8 points, 9 rebounds and 2 blocks. He was the talk of the 6ix that night, Flash forward 2 seasons, he's the starting center for the Rockets and has shown steady growth. With his agility and quick feet many expected a tightly contested battle between himself and Raptors center Jonas Valanciunas. In the end it was the Raptor big man who controlled the paint.
Switching to Nene did little to help and even when Mike D'Antoni went ultra small Dwane Casey refused to buckle sticking with JV and reaped the benefits. Capela finished 12 points, 6 rebounds, 5 blocks and was a -3. His counterpart registered 15 points, 16 rebounds, 2 assists and a block with a plus +17
Generally the player grades reserve this area for the best Rockets reserve player and the best opponent. But, the manner in which the Rockets lost this evening warranted no reserve award.
And, based on how thoroughly and completely the Raptors dominated the game deserved credit being issued to the entire Raptors team.
Stat Recap:
Perimeter Shooting: The Rockets tossed up 42 three point shot attempts. In the first half they connected on 3 of their 20 attempts. Yet, that did nothing to dissuade them as the team literally lives and dies by the three. Therefore they threw up 22 more in the second half when they were far more successful hitting 11 of 21 for a total of 14 makes.
Ironically the Raptors hit two less threes (12) but took just 23 attempts for a 52.2% success rate.
Turnovers: I warned in the game day the Raptors protect the ball  better than 28 other squadsand are also among the league leaders at turning opposing turnovers into easy baskets.
In the end the Raptors game plan was simply better than the Rockets and their commitment on the defensive end far outweighed the lack of effort and energy of Houston.
Over the course of the past week I've been reading copious articles on how great the Rockets are playing, their amazing depth and how their defense is so much better.
Conversely, I watched as the Raptors traveled through 4 time zones playing two back to back sets featuring 3 of the top 5 teams playing 6 games in 9 nights and getting shafted by an unfair decision.
The entire time I kept wandering back to the fundamentals of what I know about these squads. In spite of a tough road the Raptors never gave up once in any of their contests coming back from double digit deficits on several occasions, getting the bad end of the whistle in virtually all but tonight's game and watched their overall defensive rank plummet southward.
In spite of all that I knew the basic identity of these Raptors involved grit and no quit efforts. And, the reason I know that is their leaders, Lowry and DeRozan have established a team environment and chemistry that should be the envy of 29 teams.
More from Space City Scoop
Holding a double digit lead DeRozan could easily have attempted extra shots to pad his 30 point night efforts from this season. Instead, he chose to continue dishing assists as did Lowry since the squad deserved to share in this complete game victory. Time and again, we saw Lowry dive for lose balls and compete  as if the team were in a one point game. Lowry and DeRozan's  talent carries the load on most evenings, but what Houston fans experienced first hand tonight is how leadership functions at it's very finest.
Let's hope if nothing else that is what the  Rockets take away from this experience.
Want your voice heard? Join the Space City Scoop team!
Enjoy the season Red Nation and be sure to stay connected with Space City Scoop as our amazing team of writers keep you abreast of all things Houston Rockets.
This article originally appeared on