Houston Rockets: SCS Round Table: Awards Part 2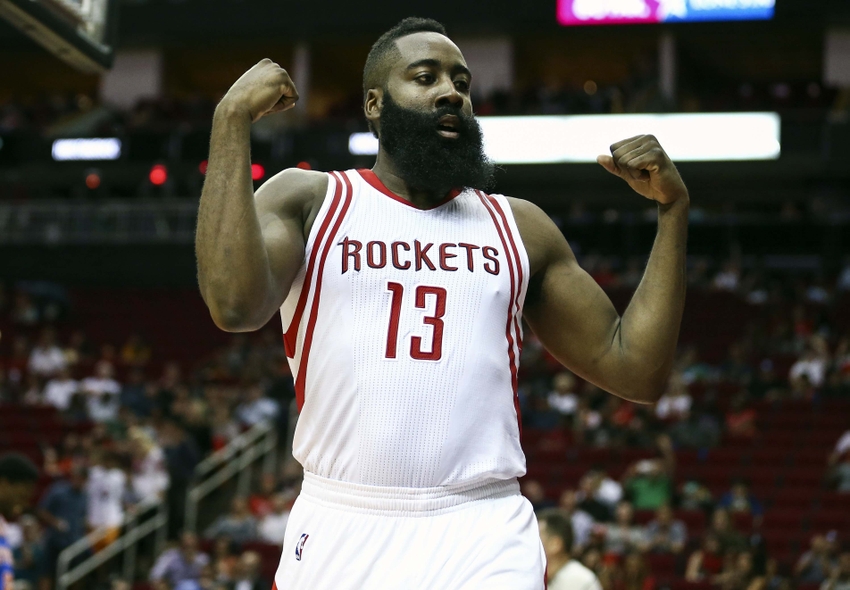 Space City Scoop writing team offer our annual Houston Rockets Round Table sessions. Next up the Awards segment, part 2.
Next up the SCS team dives deeper into the Houston Rockets with the staff predicting how the regular season will play out.
In part 2 the staff make their picks for Sixth Man, Coach of the Year, and decide whether James Harden will return to an All NBA Team. In addition each writer predicts the final placement of Southwest Division and top 8 playoff squads from the Western Conference.
Finally the team opines on the odds of the Cavaliers and Warriors setting history by returning for a third consecutive year to the finals.
We invite you to peruse our input and offer your own opinions in the comments section at the end of the post.
Contributing to the series are Space City Scoop writers:
Andre Cantalogo @dededeco
Ben Casey @benlikesbball
Coty Davis @Mr_Thriller83
Jason Gomez @jasongomez28
Tamberlyn Richardson @TTOTambz
Q6: Can any of Nene, Gordon or McDaniels enter the 6th Man of the Year conversation? Who wins 2016-17 NBA Sixth Man award?
Andre: Eric Gordon will be on the conversation for 6th man of the year alongside Allen Crabbe, Doug McDermott, Jared Sullinger. My pick is Zach Randolph.
Ben: I've already made a case for Gordon winning 6th Man of the Year, and I don't think anyone else in Houston has a chance. If Gordon either under performs or starts most games, I could see Andre Iguodala taking it. Despite adding Durant, he'll still be heavily used and very effective in leading the backup unit for Golden State. On a team that good, lots of guys tend to get awards.
Coty: If healthy, I am picking Eric Gordon to take home Sixth Man of the Year honors.
Jason: Possibly McDaniels but I would say Tristan Thompson
Tamberlyn: Gordon will definitely have a shot. Like Leonard in DPOY, Crawford is a perennial consideration. I think we'll see others in the mix though like Zach Randolph (the league loves guys  who take one for the team), Terrence Ross, Allan Crabbe and depending on which teams take a stop up others will be added into the mix.For example if the Jazz do well will Joe Johnson's stock rise?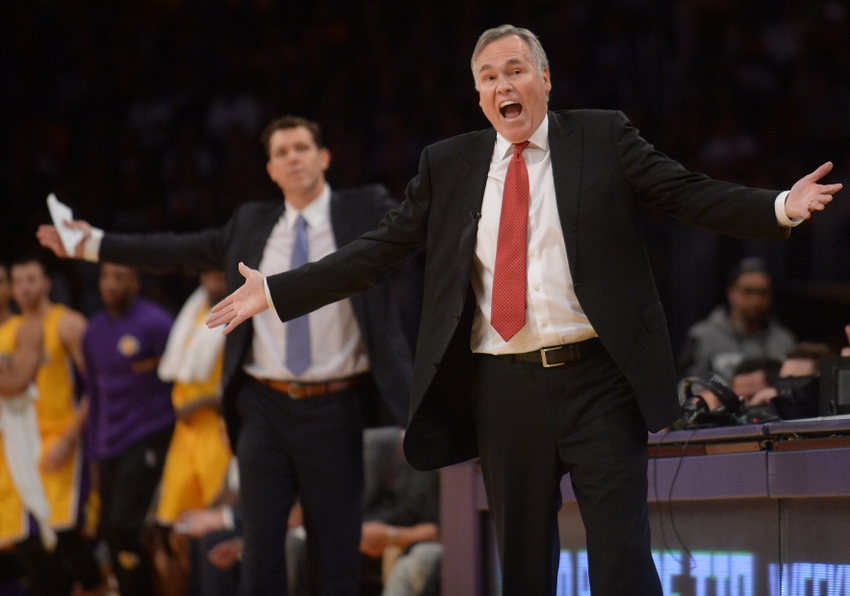 Andre: I doubt Mike D'Antonii even gets in the conversation for Coach of the Year unless the Houston Rockets get over 53 wins. I don't think that's likely. Brad Stevens finally gets the recognition he is due.
Ben: Coach of the Year will be tough for D'Antoni to win with so many great coaches in the league today. Brad Stevens in Boston, Popovich in San Antonio, Kerr in Golden State are my picks for the COY award. However, if the Rockets win enough games to land home court advantage in the playoffs and/or if James Harden wins MVP, he'll have his name mentioned in the discussion.
Coty: Unless the Rockets can win 60 or more games, Mike D'Antoni has no chance at winning  Coach of the Year. My pick for coach of the year will be Tom Thibodeau of the Minnesota Timberwolves.
Jason: For coach to be in consideration the rockets would need a complete turn around offensively and defensively from last season. But the rockets are not media darlings.
Tamberlyn: Unless they finish first or second no. More likely will be one of younger teams coaches like Tom Thibodeau,  Quinn Snyder or Brad Stevens. And if Billy Donovan gets the Thunder a home court seed he'll get consideration.
Q8: Following the snub of James Harden to an All NBA Team this past season does he do enough in 2016-17 to get selected? Name the All NBA first team.
Andre: That last year James Harden snub was a joke in bad taste. It was ridiculous. That being said I don't think he makes the first team but takes a spot in the second or third teams.
G: Curry
G: Westbrook
F: LeBron
F: Kawhi
C: Andre Drummond
Ben: There's no reason James Harden shouldn't have been selected last year for the All-NBA first team, and all signs point to him being even better this year than he was then. My prediction for the 2016-2017 All-NBA team is Steph Curry, James Harden, LeBron James, Kevin Durant, and Anthony Davis.
Coty: Yes. I am expecting Harden to have the best season of his career. Even better than his 2014-15 campaign
Jason: I think the media recognizes the mistake in not including Harden and will vote him in this year. The team will be Curry, Lebron, Westbrook, Harden, and Cousins.
Tamberlyn: He'll have the numbers but how many turnovers are acceptable to make an All BA first team?  At the end of the day I think it ends up: Curry, Westbrook, Leonard, LeBron and making a surprise first appearance Karl Anthony Towns (if not they leave off KAT and put Durant ont he list without a center). But I do think Harden makes the second team.
Q9: Rank the Southwest Division top to bottom
Andre:
Spurs
Rockets
Grizzlies
Mavericks
Pelicans
That being said the southwest division won't be as strong as it was in the last few years.
Ben: Spurs, Rockets, Grizzlies, Mavericks, Pelicans. The Grizzlies will be too injured, the Mavericks will be too old, and the Pelicans simply don't have any good players other than Davis. The Spurs are going to be incredible as usual, and the Rockets have potential to be right behind them.
Coty:
San Antonio Spurs
Houston Rockets
Memphis Grizzlies
New Orleans Pelicans
Dallas Mavericks
Jason: Spurs, Rockets, Memphis, Pelicans, Mavs
Tamberlyn:
San Antonio Spurs
Houston Rockets
Memphis Grizzlies
Dallas Mavericks (though I could see the Mavs making a run to usurp Memphis especially if injuries become a factor)
New Orleans Pelicans
Q10: List the 8 Western Conference teams who'll make the playoffs?
Andre:
1. Warriors
2. Spurs
3. Clippers
4. Oklahoma
5. Rockets
6. Blazers
7. Grizzlies
8. T-Wolves
From 5th to 8th anything can happen but I don't think the Rockets are worse than the Blazers or Grizzlies thus my biggest worry to surpass the Rockets is actually the Wolves as they have the highest talent ceiling and a dangerous coach.
I also don't buy Utah Jazz's hype. Especially after last season.
Ben:  Warriors, Spurs, Clippers, Rockets, Blazers, Jazz, Grizzlies, Timberwolves. Seeds 4-7 are all basically interchangeable. Timberwolves could be beaten out by the Mavs.
Coty:
Golden States Warriors
San Antonio Spurs
Los Angeles Clippers
Houston Rockets
Oklahoma City Thunder
Portland Trail Blazers
New Orleans Pelicans
Minnesota Timberwolves
Jason: in no specific order- Warriors, Clippers, Wolves, Spurs, Rockets, Grizzles, Thunder, Jazz
Tamberlyn:  In no particular order (though I do anticipate the Clippers, Warriors ad Spurs to be the top 3) : Clippers, Warriors, Spurs, Trail Blazers, Rockets, Thunder, Wolves and Jazz. Of note I think both the Wolves and Jazz break through this season and the teams I see falling out or contending for the lower tier seeds are Memphis, OKC, Dallas and maybe a surprise team like the Nuggets
Finally: In the history of the NBA no 2 teams have returned to the finals in three consecutive seasons. Given those odds do you think the Warriors and Cavaliers are destined to break that record? (explain either way, if yes why and if not say who you think can usurp them)
Andre: In the east my pick is either the Boston Celtics or the Indiana Pacers have the best shot of dethroning the champions. I like how Paul George competes against LeBron and the Celtics are masterminded by a great coach in Brad Stevens.
In the west…. unless things don't work out or someone gets injured in the bay it's all Warriors again. They just have so many weapon
Ben: As much as I'd love to see two new teams in the Finals, I can't honestly say I think it'll happen. LeBron and the Cavs will continue to destroy the Eastern Conference. The Celtics or Raptors could give them trouble, but they just won't have the firepower to oust them. The Warriors probably won't win 73 games again, but that team could realistically put up 130 points a night. It's going to be nuts. I'm not sure who will win the Finals, but I'd be surprised if it's anybody other than Golden State or Cleveland.
Coty: I hope not. I do not want to see the Warriors nor the Cavaliers in the final for a while! However, I think they can be beaten by a few teams in their conference. In the East, people are sleeping on the Chicago Bulls and New York Knicks. Trust me, the Bulls and the Knicks will have a chance to dethrone LeBron and his Cavaliers. In the West, I think the only team that can beat Golden State are the Spurs. Not only are they a defensive team, but with a front line of Paul Gasol, LaMarcus Aldridge, and Kawhi Leonard. Would make it tough for a team who plays only small ball.
Jason: It's going to be tough but the Cavs and Warriors are leaps and bounds the top in their conferences. I say the record will be broken this year.
Tamberlyn: Generally I'm someone who likes to take chances on long shots. What can I tell you I like pulling for the underdog. On the other hand when the BBoyz ask me for betting advice I tell them to always go with the history of the odds.
Since, I'd prefer to see other teams in the finals I'll go that route again and say at least 1 of these 2 power house teams doesn't return to the finals.
Want your voice heard? Join the Space City Scoop team!
Enjoy the season Red Nation and be sure to stay connected with Space City Scoop as our amazing team of writers keep you abreast of all things Houston Rockets.
More from Space City Scoop
This article originally appeared on