Houston Rockets: SCS Round Table: Awards Part 1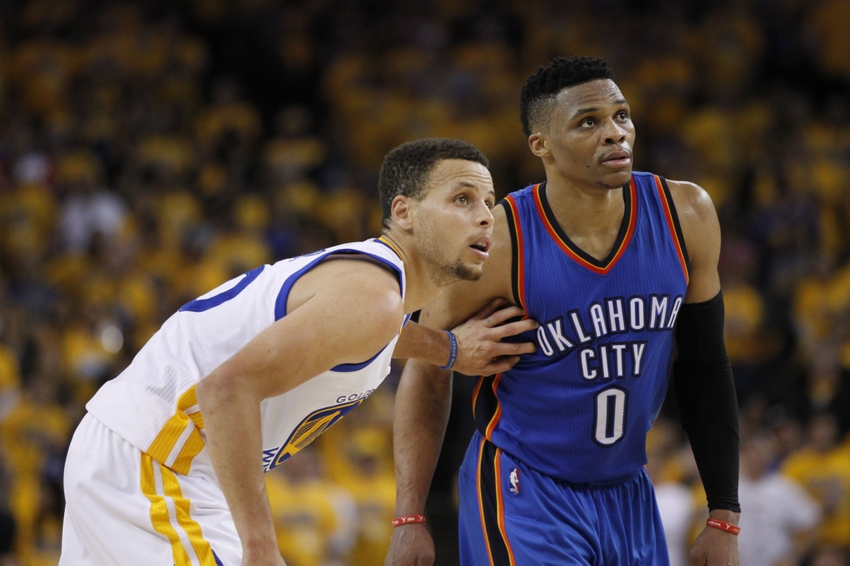 Space City Scoop writing team offer our annual Houston Rockets Round Table sessions. Next up the Awards segment, part 1.
Next up the SCS team dives deeper into the Houston Rockets with the staff predicting how the regular season will play out in terms of awards.
In part 1 of the awards segment of the round table the staff offer their opinions on who has the best shot of winning Rookie of the Year, Most Improved and Defensive Player of the Year. Then the team turns their thoughts to James Harden in terms of his chances of winning MVP and his odds of being voted in to the All-Star game or selected by the coaches.
We invite you to peruse our input and offer your own opinions in the comments section at the end of the post.
Contributing to the series are Space City Scoop writers:
Andre Cantalogo @dededeco
Ben Casey @benlikesbball
Coty Davis @Mr_Thriller83
Jason Gomez @jasongomez28
Tamberlyn Richardson @TTOTambz
Q1: Does James Harden win MVP this year? If not, who does?
Andre: He'll be in contention I guess. Either Russell Westbrook if he does go bonkers this season or Kawhi Leonard gets his first nod.
Ben: If the Rockets win 50+ games this year, I'd put my money on James Harden for MVP. It's realistic to think that he could lead the league in both points and assists; if that happens, a case for somebody else will be difficult to make. However, the NBA consistently gives the MVP to the best player on one of the best teams. If that were the case this year as well, I'd bet on LeBron James.
Coty: No. The last player to win MVP with their team not ranked first or second in their conference was Michael Jordan. James Harden has a chance to win, but Houston's record will not be MVP worthy. I believe the 2017 MVP will be Spurs' Kawhi Leonard.
Jason: Russell Westbrook will win MVP. He's playing with a vengeance
Tamberlyn: He'll definitely have the stats, but he'll need the Rockets to finish first or second to win. Westbrook will have more leeway because of how much the Thunder lost. Other contenders will obviously be LeBron James and the Warriors Durant/Curry. Personally I'd rather see Harden, Westbrook, Kawhi Leonard,  Damian Lillard or a player on a team not loaded with superstars win. Then again, I'm in the camp who believes the MVP should go to the player who is the difference in their team winning or losing like Harden was 2 seasons ago.
Q2: The Rockets don't have anyone to contend for Rookie of the Year this season. With Ben Simmons injury the door is wide open, so who wins ROY?
Andre: Buddy Hield.
Ben: Under Tom Thibodeau, I could see Kris Dunn of the Timberwolves taking the cake. There is obviously a great atmosphere for rookies in Minnesota, and the team is on the brink of something great.
Coty: My favorite player in the draft Buddy Hield. I think people are sleeping on my boy from Oklahoma State.
Jason: Buddy Hield or Brandon Ingram
Tamberlyn: The 2 healthy Sixers will be in the mix with Saric likely taking a bit longer to get his bearings. Be prepared for Embiid who is a beast and if he even comes close to what he did in Kansas it will be his for the taking. Depending on how some teams are doing in the standings it will greatly affect the rookies chances which has me thinking Dunn won't get the minutes he needs unless the Wolves fall out of the running. My dark horse is Jamal Murray especially if Denver lose ground as he'll get more run.
Q3: Barring injury James Harden should be a lock for his fifth All-Star Game. Does Harden get voted in by the fans this season? Furthermore, do any of his teammates join him? (if so who – list everyone you think including for Rookie/Sophomore game and any events)
Andre: It'll be between him, Westbrook and Klay Thompson. Stephen Curry is a lock to be voted in. That being said Westbrook probably gets the starting gig this season. Sam Dekker is  a good guess for the Rookie/Soph game.
Ben: Due to a myriad of illogical reasons, James Harden will not be voted into the All-Star game. He's clearly the best shooting guard in the league and arguably the best point guard, but players like Klay Thompson and Russell Westbrook are more likable to many fans. I doubt anybody else on the Rockets gets an All-Star selection, but I could see Ryan Anderson competing in the Three Point Contest, Patrick Beverley in the Skills Challenge, and Dekker in the Rookie/Sophomore game.
Coty: Since Kobe Bryant is no longer in the league (I say with a broken heart) James Harden will get voted in by the fans. As for a teammate. If he can stay healthy, Ryan Anderson will have a chance to join Harden this season in New Orleans.
Jason: For some reason outside of Houston, Harden doesn't get a lot of love. But, that may change with this new, more exciting offense. More scoring tends to get more media attention. I would say maybe Gordon is the other Rocket to join him
Tamberlyn: The toughest vote for All-Star is the point guard in the West: Harden, Curry, CP3, Damian Lillard, Russell Westbrook (I mean come on) and there are another 3 who  could easily post numbers worthy. He'll definitely make the team, but I suspect he might have to be a coaches vote.  As for anyone joining him I doubt it, but I could see Gordon getting an invite to the 3-point competition.
Q4: Who wins Most Improved Player? Which Rocket will be most improved?
Andre: Last year I've picked Giannis Antetokounmpo and still believe he got robbed for the runner-up spot. This year I'm picking the Greek Freak to at least be in the conversation once again. Dennis Schroder is a dark horse prediction, Myles Turner, JaMychal Green too. My pick though is Karl Anthony-Towns. My prediction is that he'll have a breakout year that leads him to the All-star game. Capela might get some votes too due to increased playing time and he'll be Rockets most improved player as well.
Ben: If Harrison Barnes has a breakout year in Dallas, he could win MIP. I could also see somebody on the Jazz winning the award, since there are so many budding talents on that roster. As far as Rockets are concerned, I would love to see KJ McDaniels be the most improved, especially on offense. Capela is also poised to make a huge leap in productivity.
Coty: My pick for Most Improved Player will be Zach LaVine. I think this season LaVine is going to prove that he is more than a dunker.
Jason: The Rockets most improved I would say maybe Trez,Dekker, or Mcdaniels. The league's most improved I would say is Rajon Rondo. I think he regains his "Boston" game
Tamberlyn: Devin Booker is my pick for MIP and for the Rockets one of Capela or McDaniels
Q5: Is there anyone on the Rockets who could vie for Defensive Player of the Year and who is your pick for NBA DPOY?
Andre: No Rockets players in this category. Hassan Whiteside or Kawhi Leonard for the three-peat since I'm tired of getting disappointed by Rudy Gobert.
Ben: If anyone on the Rockets could, it would be Clint Capela. He'll be solely responsible for anchoring the defense in the paint, and if he does better than everyone expects, it could pay off for him. However, that's a bit of a stretch. In fact, it's a bit of a stretch in my opinion to say anybody not named Kawhi Leonard wins DPOY.
Coty: No, there isn't one player who can win DPOY from Houston. So my pick would be Kawhi Leonard. I am expecting him to become the first player since Michael Jordan to take home MVP and DPOY honors in the same year.
More from Space City Scoop
Jason: Ariza may be in consideration but the NBA's DPOY will be DeAndre Jordan or Kawhi Leonard
Tamberlyn: No Rockets player will win this award.  The league tends to favor big man (gee I wonder how well Howard will do in Atlanta) so Whiteside, Drummond and Jordan will vie. But, if I'm serious this is Kawhi Leonard's award  especially if he is also in the running for MVP. My dark horse is Michael Kidd Gilchrist.
Enjoy the season Red Nation and be sure to stay connected with Space City Scoop as our amazing team of writers keep you abreast of all things Houston Rockets.
Want your voice heard? Join the Space City Scoop team!
Enjoy the season Red Nation and be sure to stay connected with Space City Scoop as our amazing team of writers keep you abreast of all things Houston Rockets.
This article originally appeared on