C.J. McCollum roasts Dwight Howard over stickum after loss to Thunder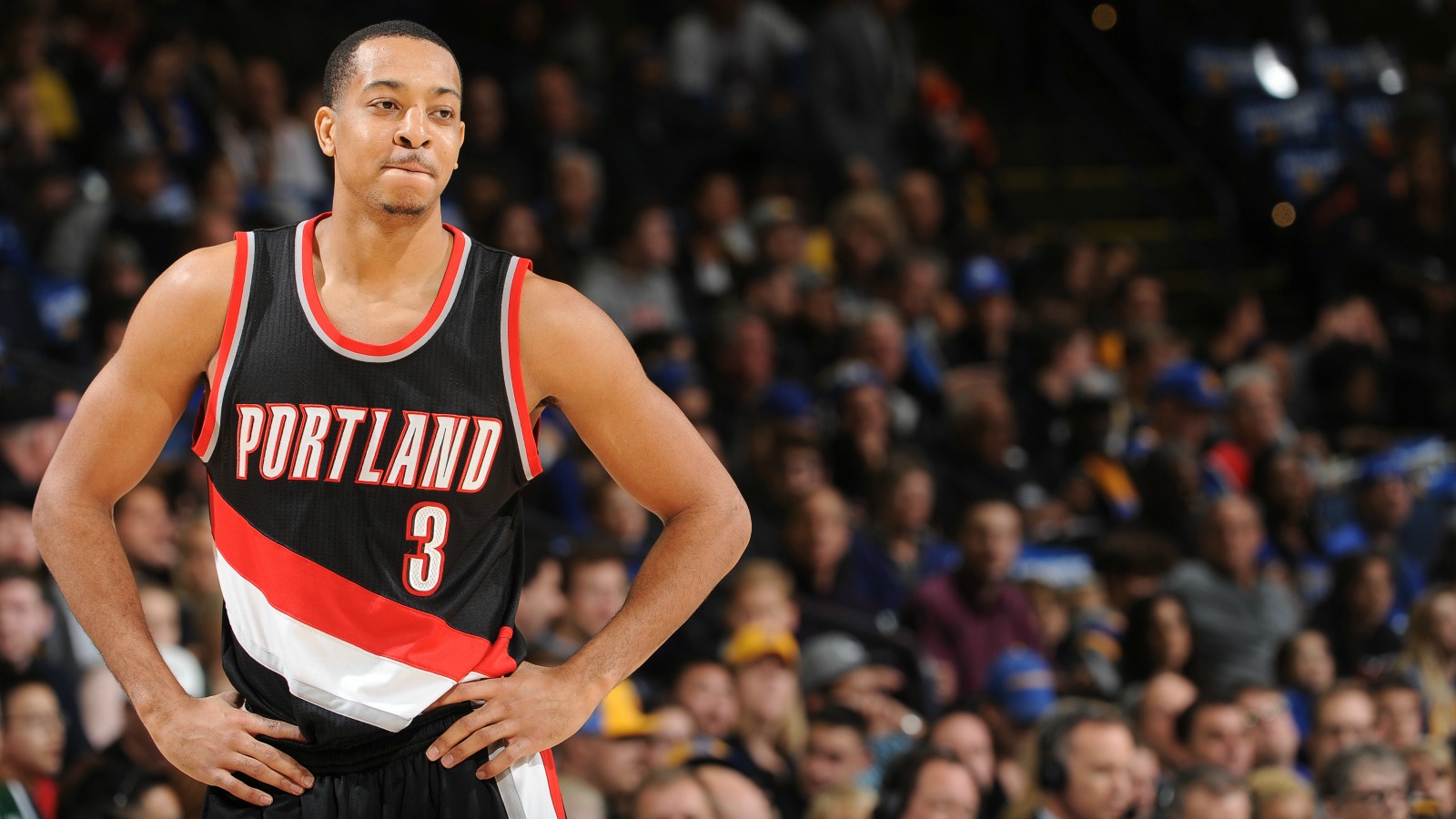 With 11 seconds remaining and the Houston Rockets trailing the Oklahoma City Thunder by two points, James Harden tried lobbing a pass to Dwight Howard for an easy basket that would've tied the game:
The only issue: Harden carelessly threw the ball a little too high for Howard, who wasn't able to grasp it, resulting in a turnover, and ultimately, a loss:
Rockets' James Harden with errant pass to Dwight Howard late in loss to Thunder pic.twitter.com/2fpDJ8h6RJ

— Ben Golliver (@BenGolliver) March 23, 2016
After the game, Portland Trail Blazers guard C.J. McCollum took a playful shot at Howard, suggesting that he needed stickum — an illegal adhesive substance Howard was caught using last weekend — to catch the ball:
He needed that stick-um 😭😂😂 #toosoon?

— CJ McCollum (@CJMcCollum) March 23, 2016
Ouch. McCollum isn't the first player to roast Howard either.
Thunder center Steven Adams joked that Howard might miss free throws because of stickum, too:
Steven Adams on Dwight Howard stick-em: "Maybe that's why he misses free throws, mate." pic.twitter.com/5x2Y91PtuJ

— Anthony Slater (@anthonyVslater) March 21, 2016
Don't do the crime if you can't pay the time, which in this case seems to be Howard being mocked by his contemporaries.
Jovan Buha covers the NBA for FOX Sports. Follow him on Twitter: @jovanbuha.