Houston Rockets: Patrick Beverley's Injury Increases Pressure On James Harden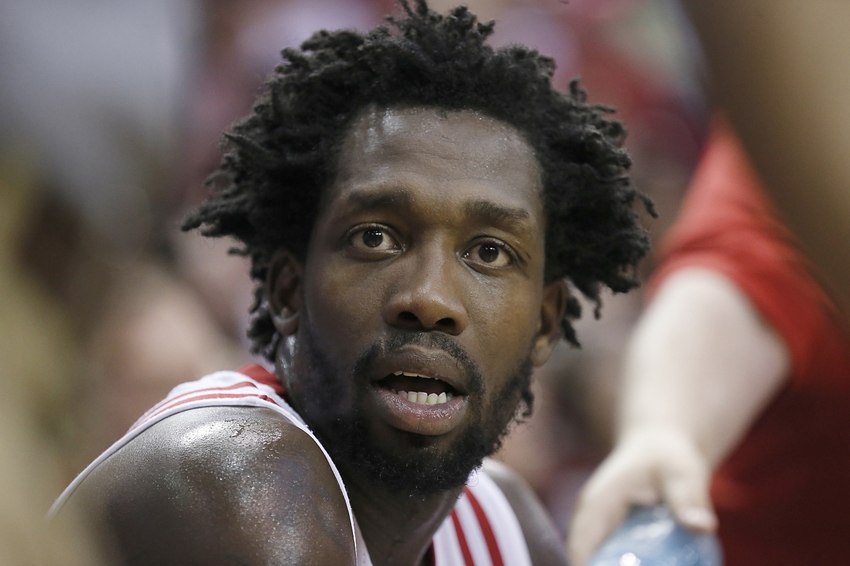 With a possible surgery looming for Patrick Beverley, the pressure for James Harden to succeed as a point guard has increased.
On the surface, the move to make James Harden the point guard for the Houston Rockets makes sense. Since joining the Rockets, Harden has served as the primary initiator of the offense. This role has made a point guard like Patrick Beverley a great fit alongside of Harden. Somebody that can play off ball, initiate some offense and serve as a spot up shooter.
With the addition of Eric Gordon, moving Harden to the point guard position officially was a logical move. The move allowed the Rockets to play their three best wing players at the same time. If the team needed secondary playmaking, or needed to take pressure off of Harden, they could always cycle Beverley back in off of the bench.
It appears that security net is no longer available. ESPN reported Tuesday that Patrick Beverley may require surgery on his left knee. Beverley has missed the last four pre-season games with knee irritation.
If Beverley is to miss a large amount of time, that would leave Pablo Prigioni, Tyler Ennis and Gary Payton II as their only true point guards. The situation could get worse if Eric Gordon misses time, which history tells us is a relatively likely possibility.
Payton II has shown glimpses of potential in the pre-season, while Ennis is still looking to breakthrough in the NBA. It should be mentioned that Mike D'Antoni has a history of getting the most out of point guards. He of course managed to get the most out of two-time MVP Steve Nash. He also got productive seasons out of Raymond Felton, and unleashed "Linsanity" upon New York. So there is some hope that the point guard whisperer can bring out the best out of the remaining guards. But for the time being, the responsibility will be shouldered by Harden.
Bringing the ball up is different than truly running the point guard position. Running the point guard position in a seven seconds or less system is another animal completely. There we will undoubtedly be a learning curve for Harden as he adjusts to this role. It also leaves very little room for error for a Rockets team looking to bounce back from a disastrous 2015-2016 season.
It is unfair to assume exactly how D'Antoni will shape this roster. Assuming they will run a pure "seven seconds or less" offense is likely misguided. We saw in New York, as well as in L.A. that D'Antoni adjusted his system to fit his roster. But historically his teams have tried to play with pace, usually joined by sub par defense.
With so much turnover in Houston, it is up to Harden to try and be a steadying force. He is out to prove once again that he is an MVP-caliber player that can carry a team. By being an extension of D'Antoni on the court, and helping weather the storm as the team adjusts on the fly, he can help elevate himself once again in the eyes of critics.
The absence of Beverley will hurt as the Rockets lose his reliable shooting and defense. It isn't fair to lump all of a teams success or failures on one player. In today's NBA, the league is too deep and talented for one player to truly do everything. The load on the shoulders of Harden was sizable to begin with heading into this season. With the absence of Beverley, it has only increased. While it wouldn't be fair to judge Harden simply on results this season, how he approaches the new challenges he is presented with this season will be telling. It's time to see if he will learn from the past, and once again elevate his game.
This article originally appeared on