Houston Rockets Fantasy Outlook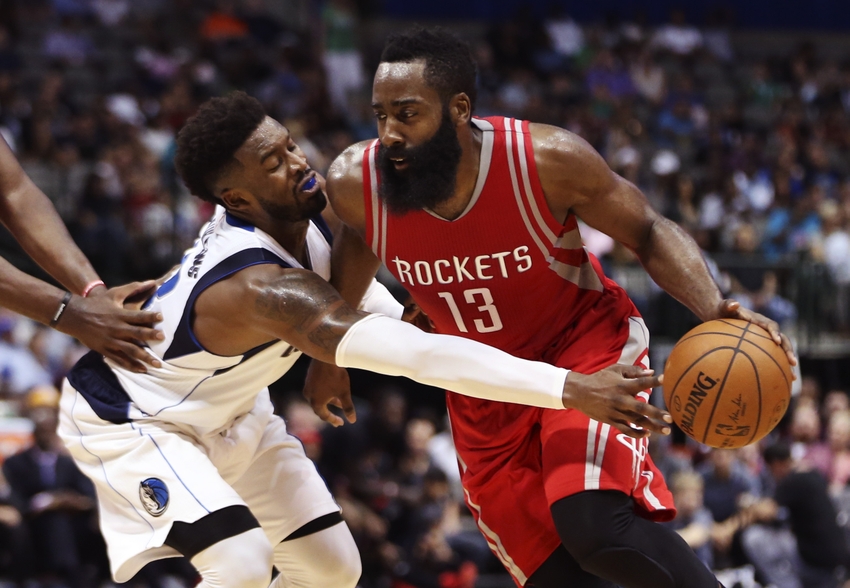 Houston Rockets fantasy outlook-James Harden handles the point guard transition with ease
Red Nations fantasy summit
The fantasy season is underway and there have been a few surprises, to say the least. 50 point games in losing efforts, triple doubles, "super teams" taking an L, and an array of career highs being set. One of those career highs was from the Houston Rockets own, James Harden.
The opening night loss showcased the beauty of James Harden's evolution as a player. Point Beard dropped 34 points, 8 boards, 17 assists, and 1 steal. While, the Rockets offense is still a work in progress, it's easy to see why the Beard is projected top 3 in fantasy terms.
Now, assuming you weren't lucky enough to draft Harden, the waiver wire is a good place to look for more talent. Utilizing the waiver can make or break your season. Even with a good draft, the wire should be put to use extensively. To that end, let's take a look at some pick ups that may provide you that spark your roster needs.
Ryan Anderson-Hou, PF/C
Being that Anderson can play either the 4 or 5, this helps him fit into lineups and offer production you may not see from other centers. However, his playing time is strictly tied to his efficiency. In the first contest with the Mavs, he only shot 2/5 and was limited to 25 minutes. A steep contrast to the next game, where "Ryno" double/doubled with 14 points and 12 boards. As the season progresses, you can expect the points per game to climb, while Anderson finds his role on the team. Currently at 89% owned.
Eric Gordon-Hou, SG
While Patrick Beverley awaits his first action this season, Gordon has stepped into the starting role. Playing over 30 minutes a game and currently averaging 16.8 points per game (ppg), 3.5 boards, 2.5 assists, and 1 steal. The former Mr. Basketball is filling up the stat sheet, yet sits at only 75% owned. Gordon's numbers will be there, so pick him up if he's been over looked in your league.
Trevor Ariza-Hou, SG/SF
Ariza is another Rockets player who can be plugged in at several spots in your line up, and playing over 30 minutes a game. Currently averaging 12 points per game, 4.5 boards, nearly 2 assists, and 2 steals. In the first contest with the Mavs, Ariza dropped five 3's and ended with 27 points. As always, Trevor totes that fine line between being a better player in reality, than fantasy terms. But, as stated before, he is essential to the Rockets success.
Clint Capela-Hou, PF/C
The Houston Rockets just picked up the option on the young center and hope to continue to watch his game develop. At 72% owned, I'm sure owners were worried about his putrid free throw shooting. But, Capela's near double/double averages and 1.25 blocks per game, should put those concerns to rest. In addition, Clint shot 2/3 from the line against the Cavs. If you are punting the FT category, Capela is a decent center to own, with a high ceiling.
In celebrating the talent around the league, let's dive in to some options outside the Rockets organization.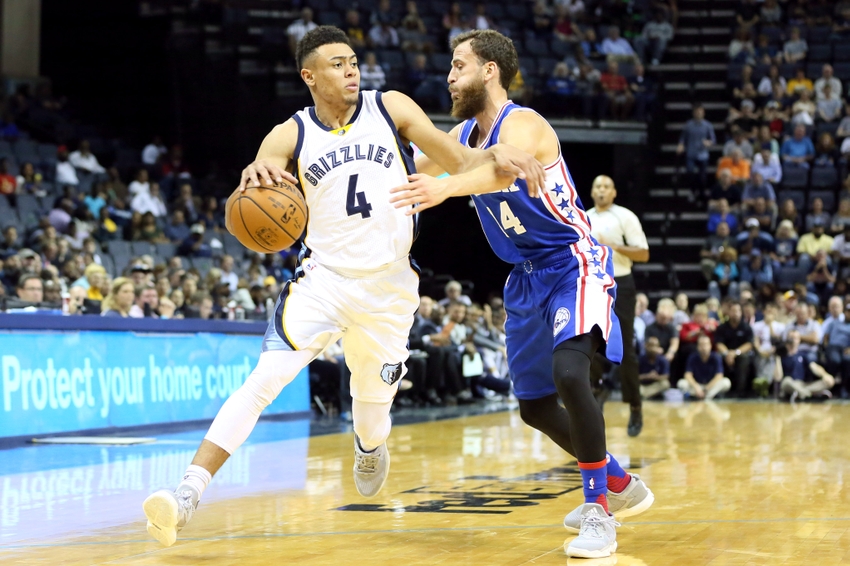 Sergio Rodriguez-Phi, PG
"Spanish Chocolate" is sitting at only 47% owned, while through three games he's averaging nearly 13 points, 8.3 assists, and 4.3 boards. The starting job and minutes are his and I expect him to rack up plenty of dimes and points, but not much defensively. Sergio is a steady guard and close to averaging a double/double. He should really be owned in all leagues. Go get him.
Justise Winslow-Miami, SF/PF
It's crazy to me that a player, who is averaging over 30+ minutes a game and filling up the stat sheet, is hovering around only 75% owned. In standard nine category leagues, Justise is doing it all. Averaging 13 points per game, 5.5 boards, 4.5 assists, 1 steal, and almost 1 block. He needs to be owned in all leagues, go make sure he's not sitting on the waiver in yours.
Kris Dunn-Minn, PG
With Ricky Rubio out indefinitely, the reigns are now being handed over to Dunn. Sadly, he may share some of the same offensive struggles as Rubio, but his defense makes him an asset. If you can forgive the lack of scoring right now, Kris is worth a spot. Only owned in about 59% of leagues.
Jeff Green-Orl, SG/SF
Although Green is coming off the bench, he's flirting with 20 (mpg) and has provided double digit scoring in the last two games. Against Cleveland, he put up 10 points, 10 boards, 2 assists, 1 steal, 1 block. Only 11% owned, he is a solid contributor and will help your stats across the board. I expect the minutes to fluctuate and an occasional dud of a game, but Jeff is worth a flier.
Since fantasy relevance doesn't always translate to actuality, I wanted to touch base on some players who should be placed on your watch list. These guys are an injury, coaching change, or big game away from impacting on a consistent basis.
Honorable Mentions
Nene-Hou, PF/C
Nene is on the cusp. Currently averaging 9.8 points per game, 3.3 boards, and 2.5 assists. His productivity is strictly tied to Ryan Anderson and Capela's health. Primarily a back up for now, but hacking tactics or different game plans may fluctuate his worth. Owned in about 5% of leagues.
More from Space City Scoop
Tyson Chandler–Pho, C
Chandler is feasting on boards right now, averaging a little over 11 per game and only 28% owned. He may eventually lose minutes to Marquese Chriss (also worth a look), in favor of youth development. But, for now, a low end Center to own.
Josh Richardson-Mia, SG/SF
Josh is currently injured, but the timetable previously given, was a return in early November. He's a lock to start once he returns, given the Heat's lack of depth. If you have space, worth a stash spot. Owned in 30% of leagues.
K.J. McDaniels-Hou, SF
McDaniels best game so far this young season, was against the Mavs, where he finished with 9 points, 2 boards, 2 steals. The Rockets are set at the wing position, but it is nice to finally see the young player getting some run.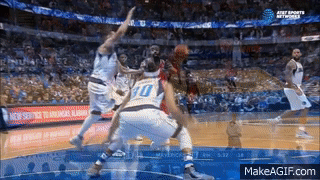 Want your voice heard? Join the Space City Scoop team!
Enjoy the season Red Nation and be sure to stay connected with Space City Scoop as our amazing team of writers keep you abreast of all things Houston Rockets.
This article originally appeared on