Hornets Host Atlanta Hawks in Divisional Showdown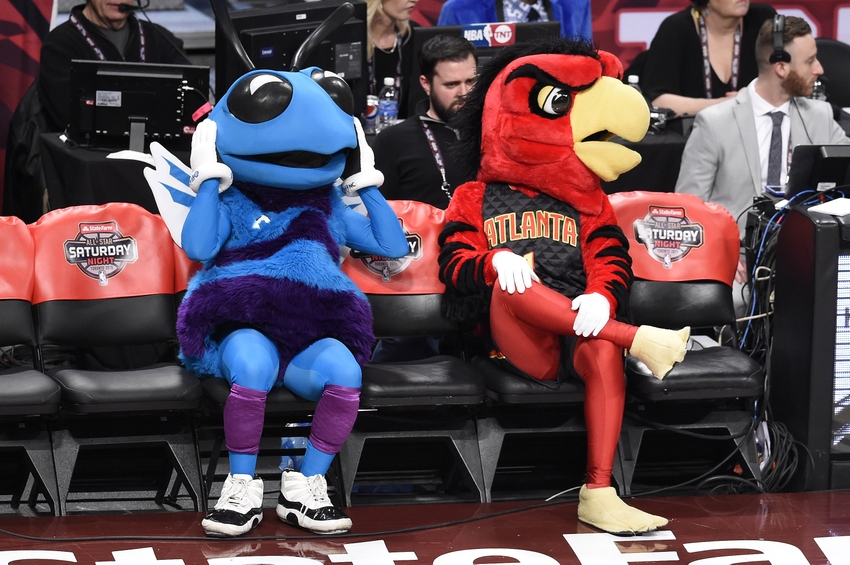 The Charlotte Hornets are set to host the Atlanta Hawks in a divisional match-up between two of the best Eastern Conference teams so far this season.
The Atlanta Hawks visit the Spectrum Center Friday night to face the Charlotte Hornets to battle for supremacy in both the Southeast Division and the Eastern Conference. The Hawks currently hold a tiebreaker over Cleveland for the best record in the East, while Charlotte owns the three seed.
Atlanta Hawks (9-2) at Charlotte Hornets (7-3)
7:00 PM EST, Friday, November 18th, 2016
Spectrum Center
TV – Fox Sports Southeast
Radio – WFNZ 610 AM
Defensive Keys
While the Hawks don't have any preeminent offensive threats, they have still crafted the 12th best offense in the association, putting up 107.8 points per 100 possessions. Atlanta has used the pick and roll to great effect this year. Possessions in which Dwight Howard has been the roll man have produced 1.25 points per possession, good for the 83rd percentile league-wide.
Teammate Mike Muscala is right behind him at 1.16 PPP, in the 74th percentile. Dennis Schroder is devastatingly quick, but a middling shooter in the mid-range. He is at his best when he is able to use that speed to get to the rack and draw fouls. For those reasons, look for whoever is guarding Schroder to go under the screen on pick and roll plays.
More from Swarm and Sting
It's no secret that Kyle Korver is one of the best spot-up shooters in the league. Even with his reputation, Korver manages to get 56.1% of his shots off with no defender closer than four feet. An open Kyle Korver jumper is exactly as lethal as you would expect on those shots; he has posted a 69.5 eFG% when open so far this season. The real key to defending the 13-year man out of Creighton is sticking with him.
Like many shooters around the league, Korver is relentless about running off screens until one springs him open. Once open, his quick release enables him to get the shot off before the defender can hope to recover. All this combined with his length makes Korver uniquely difficult to defend.
Offensive Keys
How coach Steve Clifford decides to attack Atlanta's second rated defense will be interesting.  Per nbawowy, When Dwight Howard and Paul Millsap are both on the floor, the Hawks allow only 0.959 PPP, which would be tops in the league. With such stout defense down low, Charlotte's backcourt will have to fill it up in order for the Hornets to be successful. Luckily for the Hornets, both Howard, and Atlanta's best perimeter defender, Thabo Sefolosha, are questionable for tonight's game.
If Kemba Walker is able to get off to a hot start, which he should, the Hawks will likely try some untraditional matchups on the outside. It would make sense for Mike Budenholzer to slide Kent Bazemore onto Kemba while trying to hide Schroder on Michael Kidd-Gilchrist. Theoretically, Nic Batum should be able to exploit a matchup with Korver, though he's an underrated team defender. Should Sefolosha be available tonight, Budenholzer could largely neutralize Batum's advantage albeit while sacrificing offense.
Summary
There is a lot to look at here for a mid-November matchup. This is one of the more intellectually interesting games of the season so far. There are brain teasers for both coaching staffs to figure out on both sides of the ball. We will learn a lot about both teams as we watch the tactical chess match tonight.
A win in this game would really bolster Charlotte's argument as a member of the East's elite teams. It may be silly, but this game will mean a lot for Kemba Walker's All-Star bid as well. It's a long shot that Kemba will win the fan vote, and coaches value winning when choosing reserves.
This article originally appeared on