Hornets have choice to make when it comes to their starting power forward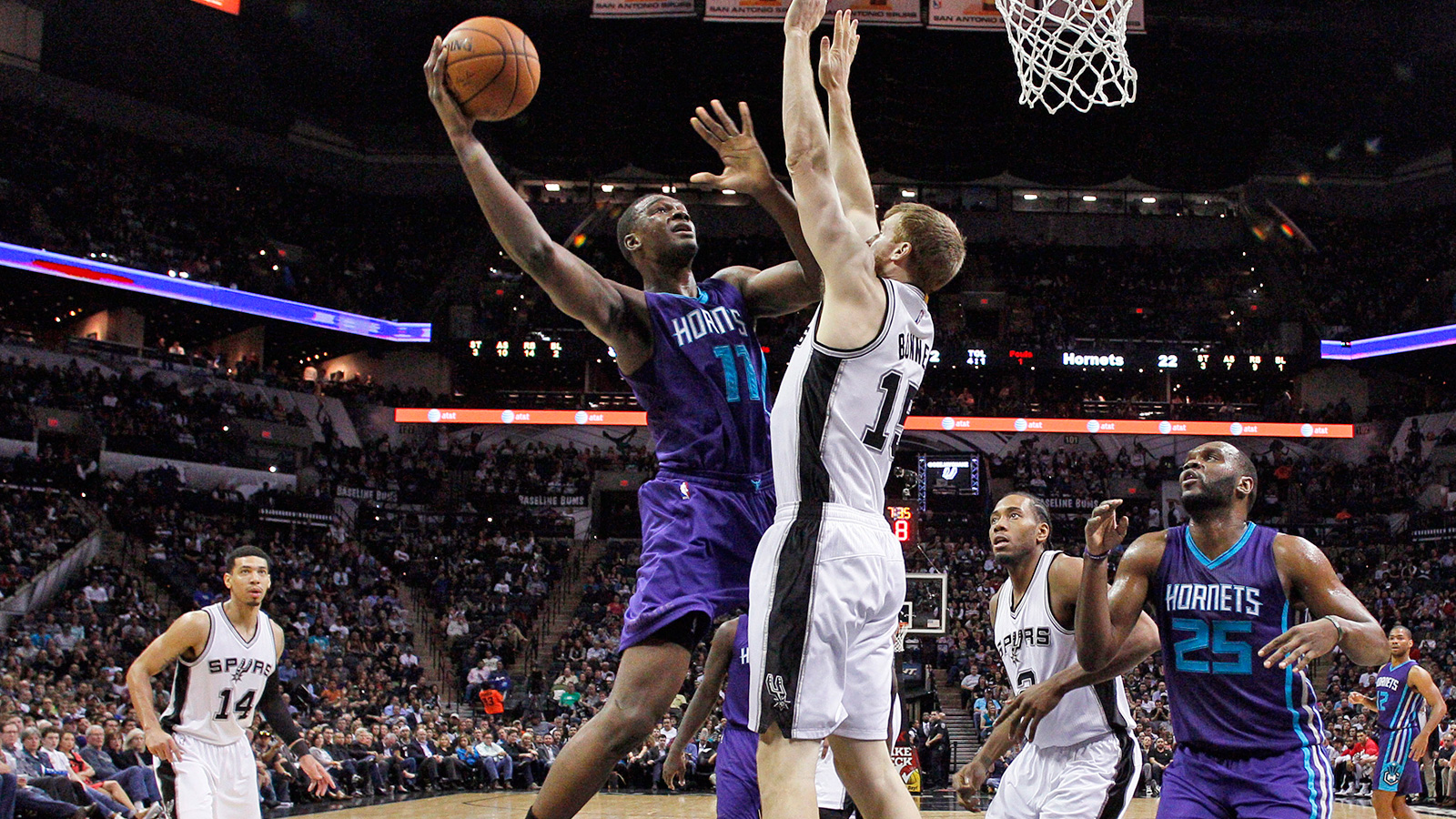 It's an age-old conundrum for teams not actively vying for a title: Do you play your best players, no matter their ceiling, or do you get young prospects some much needed playing time with an eye on the future? But for the Charlotte Hornets, that decision comes with a caveat.
It's not as if Cody Zeller is some old, world-beaten veteran at this point. After all, Zeller is a member of the 2013 draft class. He averaged 7.6 points and 5.8 rebounds in 24.0 minutes per game this season, and there's room for growth with the former Hoosier. But Zeller also seems limited defensively, and he's really more of a center than a power forward. With Al Jefferson not likely to go anywhere, Zeller is stuck either backing up Big Al or playing out of position at the 4.
And that brings us to Noah Vonleh. The rookie was undoubtedly raw this season, and he really didn't see much time on the court until the last month or so of the season. Vonleh was voracious on the boards, tallying 12.0 rebounds per 36 minutes in his limited minutes. And he's flashed an outside game, too, knocking down 5 of the 13 triples he attempted in 2014-15.
And those two factors could be enough to lift Vonleh over Zeller next season, as Brenton Lillie of Swarm and Sting writes:
"Compared to Vonleh, Zeller is not nearly as good on the boards, and he cannot shoot the three, at least not yet. There is talk of Zeller spending the summer shooting from behind the arc, but until that comes to fruition we have to assume that he is strictly a 16 feet or less guy.
"Vonleh has a much smaller sample size, but he is ahead in most categories. Zeller is a slightly better two point shooter, and he shares the ball more easily."
In the end, coach Steve Clifford's job security could be the deciding factor. Starting Vonleh means risking wins in order to develop for the future, a luxury that Clifford might not be afforded next season.
(h/t Swarm and Sting)
Photo Credit: Soobum Im/USA Today Sports