Hornets' Al Jefferson has season of ups and downs, with a reunion for good measure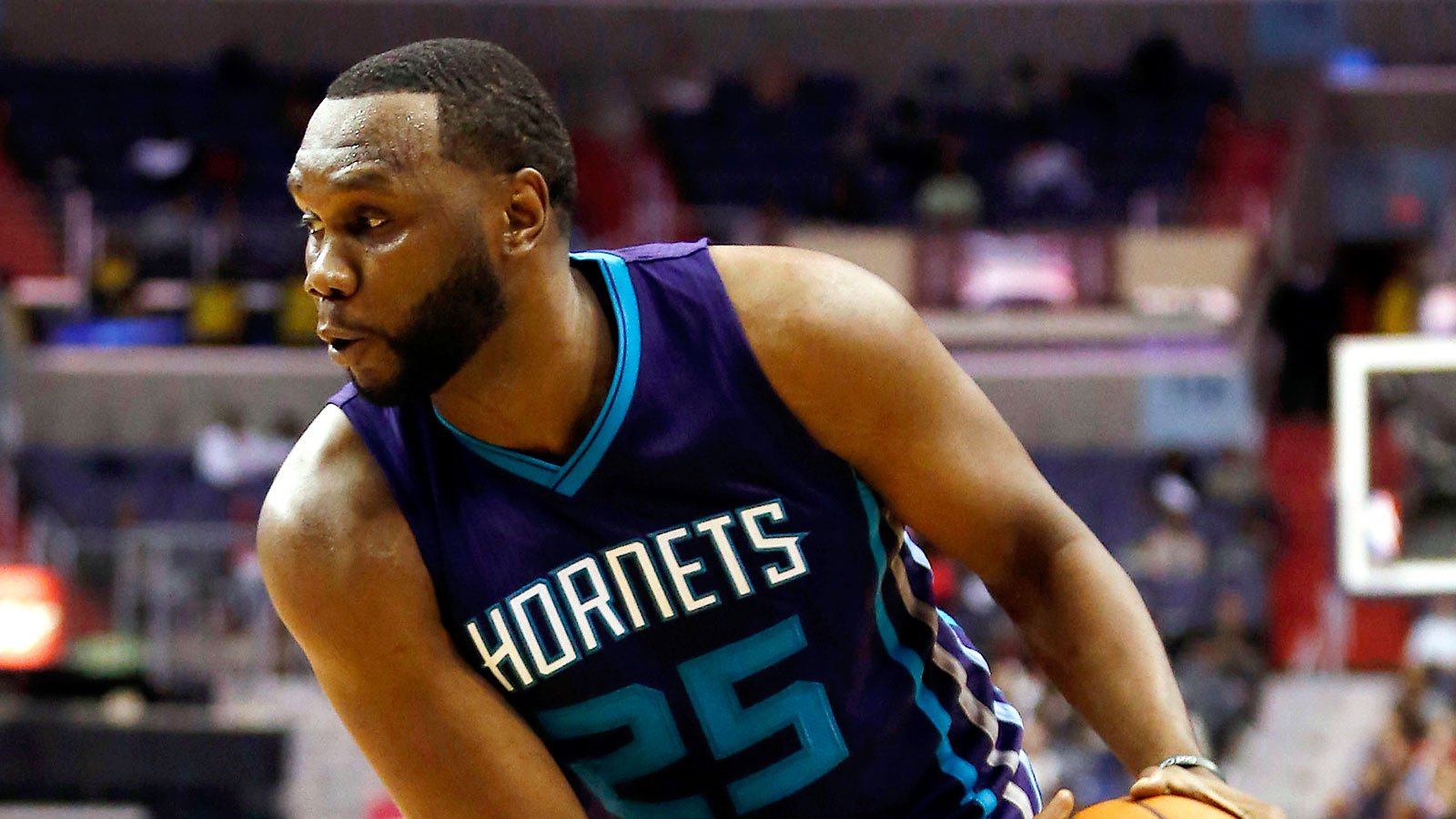 Kemba Walker is the youthful face of the franchise. Michael Kidd-Gilchrist could be the cornerstone around which the team builds. But Al Jefferson is the very definition of who the Charlotte Hornets are — and who they can be.
It's fair to call 2014-15 a disappointment for Big Al. He averaged "just" 16.6 points and 8.4 rebounds in 30.6 minutes per game this season. Those are solid numbers for most NBA centers in an increasingly perimeter-oriented league, but Jefferson was coming off an All-NBA season in 2013-14. Expectations were high for Charlotte's big man and for the Hornets.
Unfortunately, while Jefferson started the season hot, he was derailed by injury as the calendar turned to 2015. He returned in late January to a Hornets team with a much improved defense, and he picked up largely where he left off.
Things were really looking up for Jefferson when the trade deadline rolled around, and it wasn't because of the vague rumors that had Jefferson — who sports a player option this summer that he's indicated he'll almost certainly pick up — on his way out of Charlotte. Instead, it was a Hornets acquisition that brought one of Big Al's best friends to town and a smile to Jefferson's face, according to the Hornets' official team site:
"The Hornets and Jefferson got a major boost on Feb. 10 when General Manager Rich Cho announced the team had acquired guards Mo Williams and Troy Daniels, along with cash considerations, from the Minnesota Timberwolves in exchange for guard Gary Neal and Miami's 2019 second-round draft pick. The trade not only brought Charlotte some much-needed assistance at the point with Kemba Walker (knee) sidelined, but it reunited two best friends in Williams and Jefferson. The two have known each other since their AAU days, as well as having already been teammates in Utah, and the chemistry they shared was instantly apparent. In Williams' first nine games on the court with the Hornets from Feb. 21-March 8, Jefferson averaged 17.9 points and 10.8 rebounds while notching four double-doubles as Charlotte went 6-3."
That was as good as it got for Jefferson in 2015. Once limited by a groin strain, the final month of the season saw Jefferson try to play through knee pain that ultimately cut his season short.
In large part, the Hornets' season went as Jefferson's health went in 2014-15. But his role in defining Charlotte is about more than that. His player option, reportedly just shy of $14 million, is somewhat unwieldy within the current salary cap and could limit the Hornets' flexibility this summer. But when the combination of a huge cap increase for the 2016-17 season and Jefferson's deal coming off the books after next season could very well make Charlotte a player in free agency a little over a year from now.
For now, this is Big Al's team. Get better soon, big guy. The Hornets are (probably) going to need you.
(h/t NBA.com)
Photo Credit: Geoff Burke/USA Today Sports