High and Lows: Sacramento Kings Get Stifled In Utah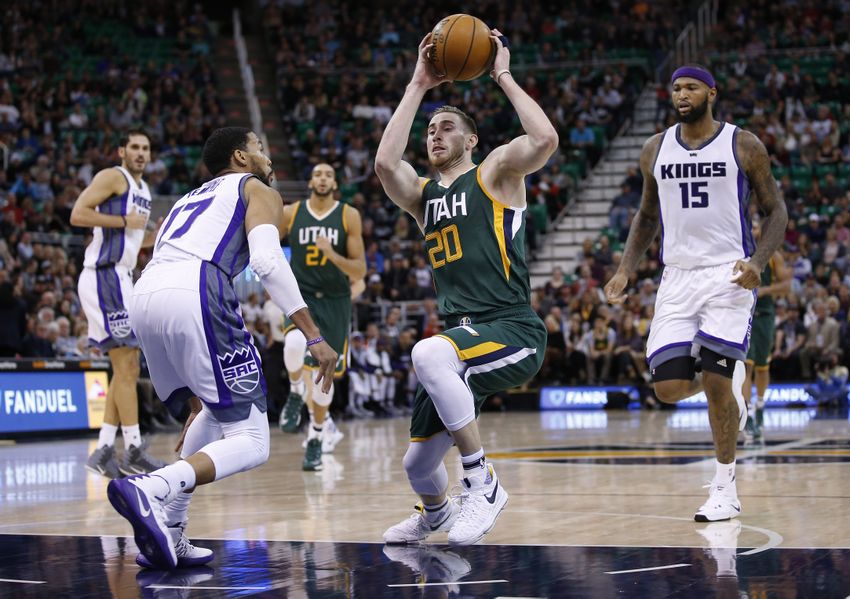 The Sacramento Kings fell victim to the Utah Jazz tonight by a score of 104-84. Listed down below are the high and lows that happened in tonight's game.
Highs
Rudy Gay: The Kings needed their starting small forward to score points tonight, and fortunately for the purple and white, Rudy Gay delivered. To finish the night, Gay scored a total of 20 points while shooting an efficient 46.6% from the court. Based on his performance tonight, Gay was able to put some of the offensive load off DeMarcus Cousins' back by being another threat for the Jazz defense to deal with.
Points Off Turnovers: Not only was Sacramento's defense able to force the Jazz to commit 22 turnovers tonight, but they also made the home team pay when they did. In the category of "Point Off Turnovers", the Kings finished the game with a whopping 36 points off Jazz turnovers. Those points proved to be crucial as they helped the Kings gain valuable momentum throughout the game.
Omri Casspi: Coming off the bench, Omri Casspi remains to be an offensive boost for the Kings. For the night, Casspi finished the game scoring 12 points off shooting 55.5% from the court and 66.6% from the perimeter. Since Omri has been given consistent playing time, he remains to be an asset for the Kings on the court.
Lows
Rebounding: The Kings for a second straight night were dominated on the boards by their opponents. To finish the game, the Jazz recorded a total of 54 rebounds (13 offensive boards) which outmatched the Kings who recorded just 34 rebounds (12 offensive boards) for the night.
Fourth Quarter: The game remained tight for the Kings and Jazz through the first three quarters of the game, but when the fourth quarter was in session, Sacramento's offense stagnated. When the game was all said and done, the Jazz outscored the Kings 26-8 in the final period of the match.
Stifle Tower: Rudy Gobert was a force on both ends of the floor as he anchored the Jazz tonight in their victory. In tonight's contest, Gobert finished the game scoring 17 points, grabbing 14 rebounds, and swatting 6 blocks, the ideal stat line for a shot blocker that is on the up-and-coming.
This article originally appeared on