Here are the sportsbook odds of Kevin Durant's free agency decision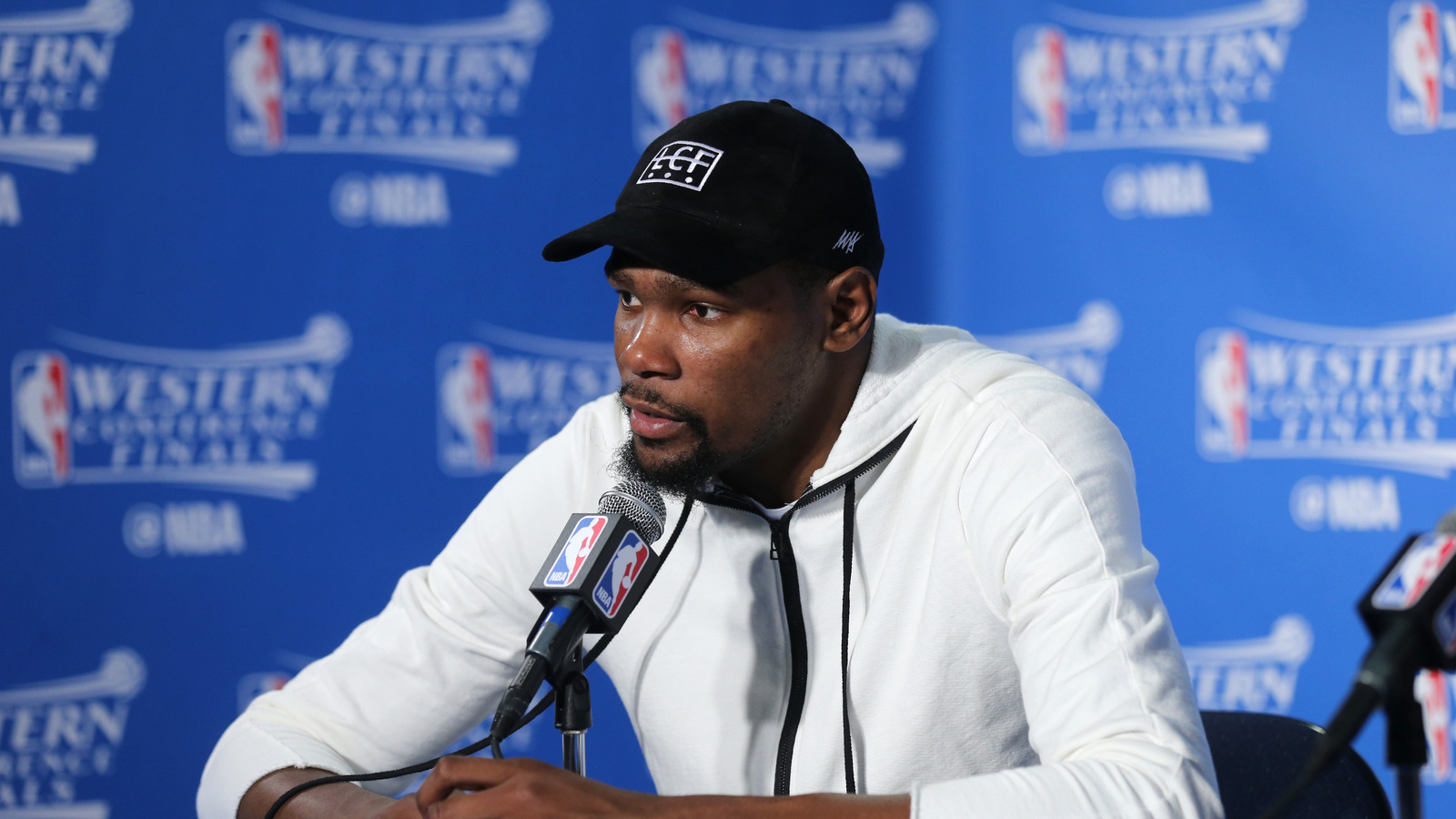 Kevin Durant-mania is currently taking over the internet and basketball world. After meeting with his current club in Oklahoma City, the superstar is scheduled to host meetings with front office executives from several other franchises in the luxurious Hamptons of New York.
We've thought of a thousand reasons why Durant will and won't sign with your favorite team, so if you think you know the answer and want to put your money where your mouth is — you now have the option to do so via online sportsbook Bovada.
Leading the field are the incumbent Oklahoma City Thunder as an overwhelming (1-5) favorite, meaning you have to bet $5 to win $1 ($6 total). The next franchises closest to scoring the services of the seven-time NBA All-Star are the Western Conference champion Golden State Warriors (4-1 odds) and … the Miami Heat???? at 12-1.
The Heat are the third favorite, huh? Hmmmm. Here's the full list of suitors and their corresponding odds: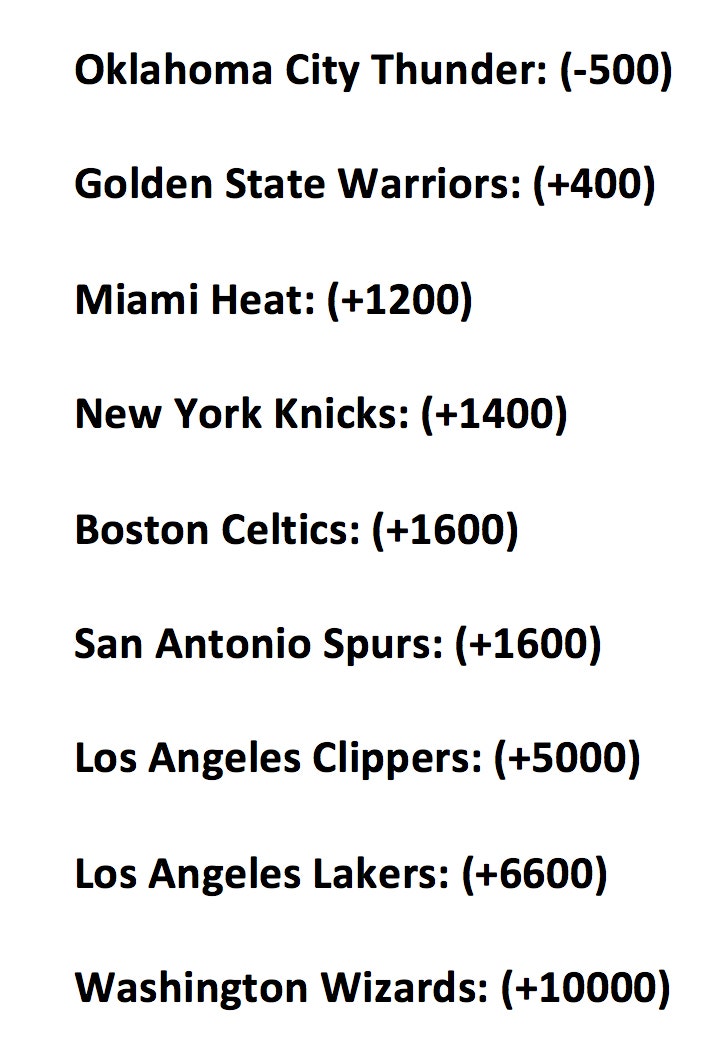 With the July 1st, 12:01 a.m. ET start of NBA free agency fast approaching, we'll certainly know the answer soon.