Heat show improved chemistry between Dragic and Whiteside in loss to Celtics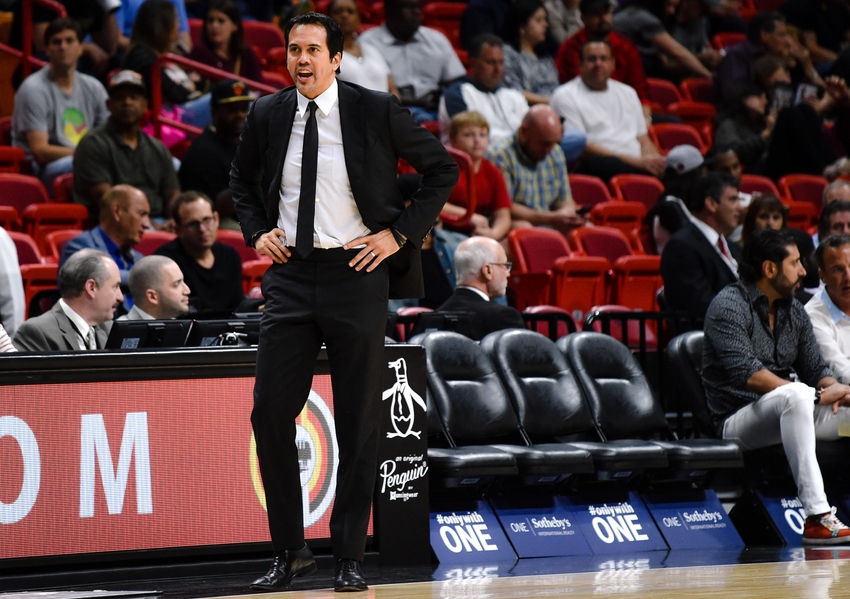 Locked On Heat is a daily podcast covering the Miami Heat and the NBA. Subscribe to get daily, expert insight on the Heat.
Without three of its starters, the Miami Heat couldn't manage to pull out a needed home win against the Boston Celtics before heading off on a three-game road trip. We recap the game and try to find some silver lining, including an improved two-man game between Goran Dragic and Hassan Whiteside.
Locked On Heat is part of the Locked On Podcast Network, the fastest growing podcast network in the world.
Subscribe to Locked On Heat
Interact with Locked On Heat
If you enjoy the show please subscribe, rate us and review us. It helps. Thank you for your support!
To leave comments, ask mailbag questions or for sponsorship opportunities, email us at LockedOnHeat@gmail.com and follow us on Twitter @LockedOnHeat.
This article originally appeared on