Hayward's Injury should help the Trail Blazers in the Standings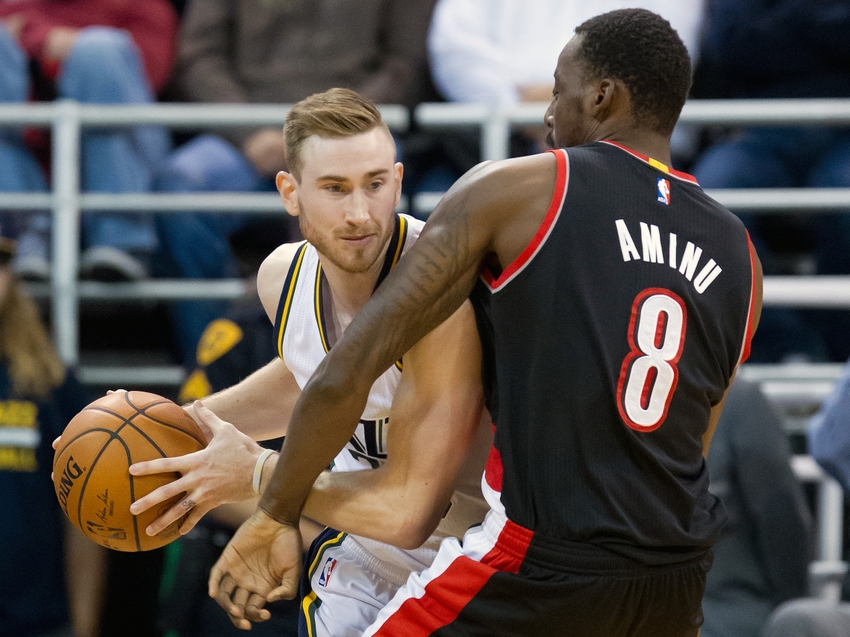 The Trail Blazers have an opportunity to put a gap between themselves and the opposition in the early portion of the season.
It will be no easy task for the Trail Blazers to improve upon their playoff position from last year, but it appears that they will have a huge opportunity to increase their chances at the start of the season. The Utah Jazz are picked to crash the postseason party this year, but an early injury setback for Gordon Hayward will leave them without their star for at least the first month of action. It will be crucial for the Trail Blazers to put a gap between themselves and the Jazz if they want to secure a top four seed.
More from Rip City Project
As we outlined earlier today, the Northwest Division is loaded with talent. Even with the rule changes regarding division winners, it will be important for the Trail Blazers to finish above the other four teams in their group. Outside of Utah's injury troubles, the other teams in the division will be undergoing adversity of their own. The Thunder will have to adjust to life without Kevin Durant, the Timberwolves will still be integrating into Tom Thibodeau's system, and the Nuggets have a handful of new faces.
While it is important to take the preseason with a grain of salt – it is encouraging to see Portland reel off three consecutive wins. Getting in the win column early and often will help the Trail Blazers solidify themselves at the top of the division.
It certainly appears that everything seems to be going Portland's way, but their schedule to start the season is a brutal one. In November, they play nine of their seventeen games on the road, which includes a five game road trip that ends in Cleveland. Overcoming long odds has become common place for this team recently, so don't be surprised to see them on top of the standings in the Northwest Division.
This article originally appeared on