Have We Been Selling the Charlotte Hornets Short?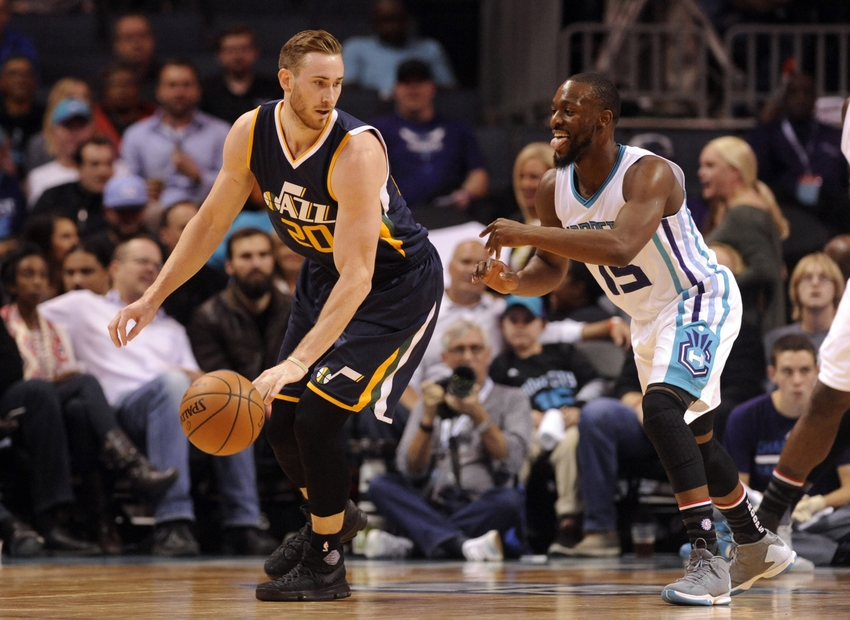 With the best start in franchise history, the Hornets are currently tied for the best record in the East. Even optimistic analysts predicting a bottom-four playoff seed before the season, have we underestimated Charlotte?
With a combination of incredible defense and some unforeseen contributions off the bench, the Charlotte Hornets are buzzing right out the gate with a 6-1 start. Fresh off a win against another strong defensive team in the Utah Jazz, the Hornets' confidence has to be at an all-time high. The so-called depletion of the bench with key free agents leaving left many analysts predicting a miss of the playoffs altogether.
Nothing gets through the hive
As previously stated, the Hornets defense has impressed to begin the season. Giving up 100 points or more just twice so far, Charlotte currently ranks 5th in defense. With strong rebounders at the wings as well as in the paint, Charlotte has the best defensive rebounding percentage in the league at 81.2 percent.
The only area for significant improvement is defending the three-point line. Despite having an incredible perimeter defender in Michael Kidd-Gilchrist, the Hornets give up way too many open looks from beyond the arc. This was seen tonight with MKG trying to pick up the slack on the perimeter, and ultimately giving the Jazz an open look.
More from Swarm and Sting
Offensive Versatility
As predicted, Kemba Walker is having the season of his life right now. After having a true breakout season in 2015-2016, he has only continued to improve. Averaging a career high 24.3 points per game and a solid 5.5 assists, Walker solidifies his place as a top floor general in this league. More importantly, his efficiency has been insane. Shooting 49.1% from the field and 48.7% from the field plays a huge part in his career high 26.8 PER.
His backcourt mate Nicholas Batum needs to pick up the slack, though. Regressing in nearly every statistical category this season, Batum's efficiency has plummeted as well, with a below average 14.4 PER. The newly extended Cody Zeller has impressed. Second on the team in PER with 22.0, Zeller is putting up a solid 11.3 points and 4.5 rebounds per game.
Too early, too bold?
Maybe seven games aren't enough of a sample to accurately gauge the rest of the season, but the Hornets have certainly shown the ability to compete with teams initially thought to be better than them.
Exploding offensively against Indiana and also locking down the Jazz has shown their adaptability. With comeback wins against the Nets, Sixers, and now the Jazz, Charlotte has shown the ability to remain composed and focused on winning. One thing is for sure, Hornets fans have a reason to optimistic. Who knows, maybe it'll be a swarm that dethrones the King…
This article originally appeared on