Hassan Whiteside says the Miami Heat is a top-tier team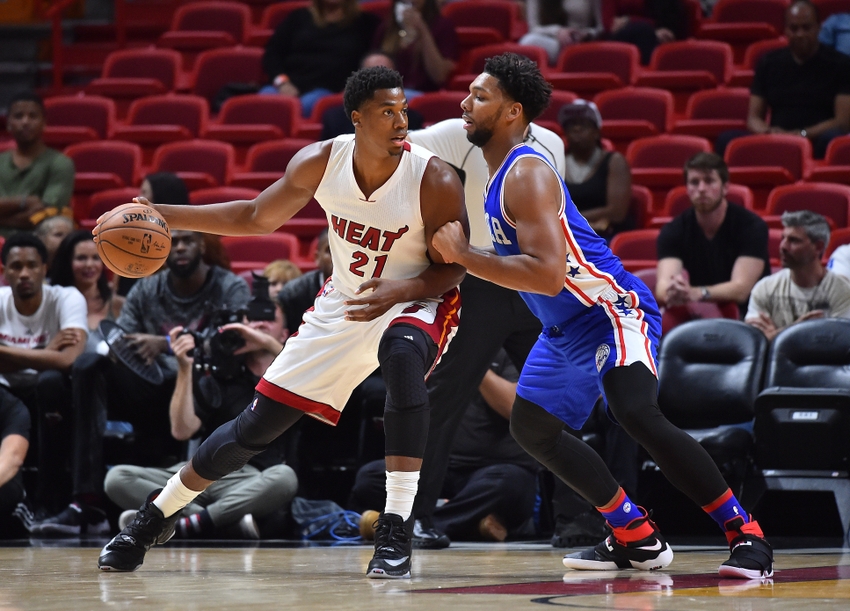 Every team that has beaten the Miami Heat this season has a winning record.
The Miami Heat's win over the Milwuakee Bucks on Thursday snapped a six-game losing streak that sunk the team to the bottom of the NBA standings. But even before winning that game, the team was confident. They had played almost every game close, and believed it was only a matter of time before they would crack the code to finishing games with a win.
Heat center Hassan Whiteside has been one of the leaders in confidence this season, and believes a turnaround is near. Via the Miami Herald:
"Let's build on it," Whiteside said of Thursday's win. "Like I told you last game, we weren't playing bad teams. We were losing to top-tier teams. That's not an excuse. That's not anything besides saying we're one of those teams, and I really believe that. I really believe we're one of the top teams. We can play with them."
Basketball-reference.com ranks the Heat's schedule the toughest in the league. After playing the Hornets, Raptors, Spurs (twice), Thunder, Jazz and Hawks, you can begin to understand why. In fact, every team the Heat played on that six-game losing streak had a record above .500.
Heat losing margins this season: 6, 7, 9, 12, 3, 11, 4, 3.

— Tim Reynolds (@ByTimReynolds) November 16, 2016
The Bucks, entering the game at 5-6, was a nice break. The Heat dominated its first below-.500 team by winning by 23 points.
Now the team embarks on a four-game road trip, starting with the Washington Wizards Saturday, and only one of the teams currently has a winning record. The Heat will be without Justise Winslow for the third-straight game, but a loss to a floundering Wizards team would be inexcusable. We'll begin to find out if Whiteside was right, and that Thursday's win wasn't a fluke.
This article originally appeared on