Gucci Mane gives away a Rolex and an engagement ring in Atlanta (Video)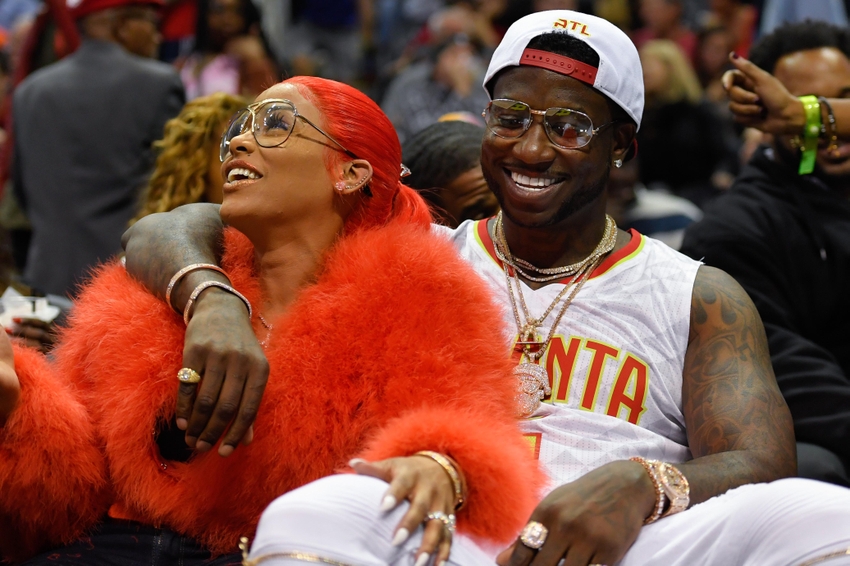 Gucci Mane was in Atlanta to perform at halftime of the Hawks game against the New Orleans Pelicans, but he gave more than music to the Atlanta crowd.
The self-proclaimed East Atlanta Santa, Gucci Mane, gave away a Rolex to a fan and an engagement ring to his girlfriend during the Atlanta Hawks' game against New Orleans on Tuesday night.
Early on in the game, a fan was chosen out of the stands to play the trivia game Now You See It on the jumbotron in Philips Arena during a timeout, and when the fan got the question right, out came Gucci with a brand-new Rolex.
Gucci followed that up with a halftime performance you could only find in Atlanta. The Hawks are famous for bringing in local superstar artists to do halftime performances, from Ludacris and T.I. to Big Grams and 2Chainz, who was also in attendance at Tuesday's game.
He also got the crowd involved in what has to be one of the least successful Mannequin Challenges of all time:
In the fourth quarter, Gucci surprised the crowd once again, proposing to his longtime girlfriend, Keyshia Ka'oir, with a diamond ring that would make the Cavaliers jealous.
Even Hawks color commentator Dominique Wilkins was astounded at the size of the ring, exclaiming "Wow, that's a nugget!" when Keyshia showed off her new ring to the camera. Gucci and Keyshia have been together for many years as his career has taken off in the Atlanta trap scene.
You may have thought that you had a good night on Tuesday, but really, none of us had the night that Gucci Mane had in Atlanta.
This article originally appeared on