Grizzlies Rumors: Interest Expressed In Norris Cole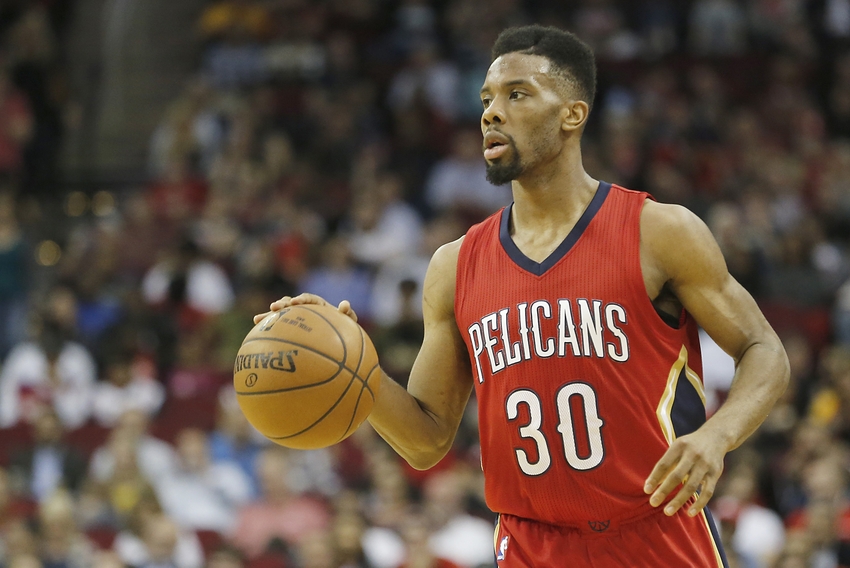 Memphis Grizzlies Rumors: With Mike Conley suffering a back injury, the Grizzlies are in the market for a point guard and could turn to veteran Norris Cole.
Memphis Grizzlies rumors are going to pick up in the coming days as they look for a point guard. Mike Conley suffered transverse fractures in his lower back and will miss an extended period of time. Conley will avoid surgery, but will still be sidelined at least six to eight weeks.
Conley was injured in the third quarter of the Grizzlies' game against the Charlotte Hornets on Monday.
He will be joining a long list of teammates that are all sidelined as well. Chandler Parsons is dealing knee problems, James Ennis has an injured calf, Brandon Wright hurt his ankle, and Zach Randolph is away on personal away after the passing of his mother.
Conley and Parsons were expected to be the backbone of this season's Grizzlies team along with Marc Gasol. They were signed to huge contract extensions, as Conley signed the most lucrative deal in NBA history this offseason at five years and $153 million.
Parsons signed a max deal worth just less than $95 million to give the Grizzlies a strong duo, but now both are going to be watching from the sidelines.
They are both big losses, but being without Conley is a bigger loss. Parsons has only played in six games so they are used to playing without him. Conley, though, runs the show and was in the midst of a career year.
Before going down with the injury Conley was averaging a career-high 19.2 points with 5.7 assists. The Grizzlies were also winning despite all the players sidelined, currently with a record of 11-7 and in fourth place in the Western Conference.
That record and standing in the Western Conference are in serious trouble with Conley sidelined. The only other point guards currently on the roster are Andrew Harrison and rookie Wade Baldwin IV.
Harrison seems to be a point guard in name only; he has played 64 percent of his minutes at shooting guard this season, even making three starts. He has also played 10 percent of his minutes at small forward, with the other 25 coming at point guard.
Baldwin has played 15.6 minutes per game as the backup, appearing in 11 games and making one start.
Relying on two inexperienced players to run the show could derail the Grizzlies season. We have seen them overcome injuries in the past, as they qualified for the postseason last season despite setting a record for most players to appear in a game in a season.
If they want to keep those chances alive, adding a veteran to the team would make sense. One player to keep an eye on is Norris Cole.
According to Basketball Insiders' Michael Scotto, the Grizzlies have expressed interest in adding Cole as depth at point guard. Cole last played in the NBA with the New Orleans Pelicans, appearing in 45 games with them last season.
Cole was met with a cold market this offseason and decided to head overseas. He is currently playing in the Chinese Basketball Association with the Shandong Golden Stars alongside Jason Thompson. Cole is averaging 19.1 points, 4.3 assists, and 1.7 steals per game.
It is tough to translate stats from overseas, but Cole would certainly bring some veteran leadership to a Grizzlies team lacking that in the backcourt.
Grizzlies head coach David Fizdale also has experience working with Cole. They were both a part of the Miami Heat from 2011-15. Fizdale knows what Cole brought to the Heat and could be interested in bringing that to the Grizzlies to help overcome the loss of Conley.
Cole has averaged 7.1 points, 2.0 rebounds, 2.8 assists and 0.8 steals in 22.7 minutes per game. He would make for a solid addition for the Grizzlies who are in a pinch at point guard.
Cole reportedly has an opt-out clause in his CBA contract, so if the Grizzlies; interest is sincere and they want to sign Cole he should have no problems coming stateside.
This article originally appeared on