Grizzlies' Chandler Parsons spotted on dinner date with Hailey Baldwin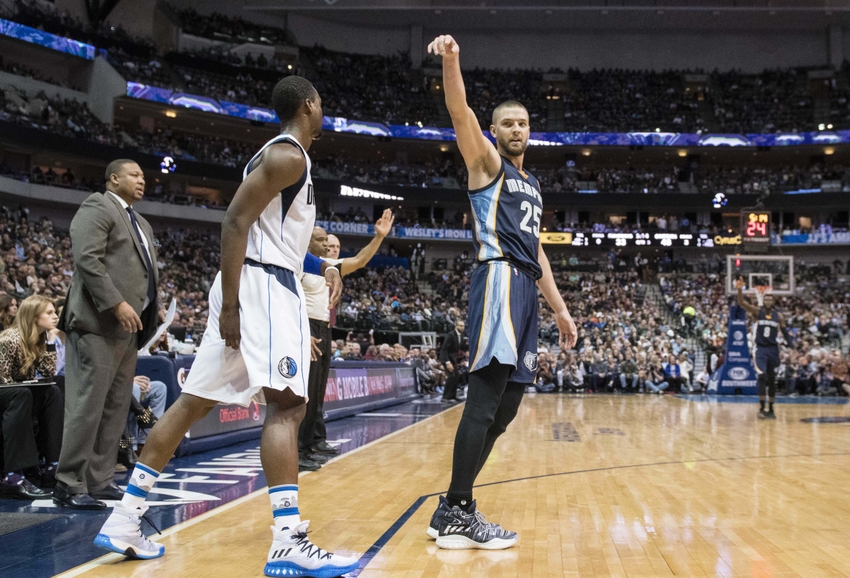 Memphis Grizzlies star Chandler Parsons, was spotted on a birthday dinner date in Los Angeles with supermodel Hailey Baldwin.
Chandler Parsons is known for his bachelor ways and has always been seen cozying up with a supermodel or Instagram model over the past few years. So, it comes to no surprise that the Grizzlies forward has been keeping busy between his television appearances and playing career after he took a snap of him and supermodel Hailey Baldwin today on a dinner date for her 20th birthday.
Keep on Slidin'
Parsons known for his good looks and charms. But after only recently breaking up with supermodel Toni Garnn, he isn't a man to slow down for anyone. Parsons also used to date Baldwin's best friend and fellow supermodel, Kendall Jenner, two years ago. 
Parsons currently has time off to spend in Los Angeles after he suffered a knee injury. He will be sidelined for more than two to four weeks. The bone bruise occurred against his old team, the Dallas Mavericks.
Who is she?
So who is the supermodel, Hailey Baldwin? Baldwin is a 20-year-old supermodel with a huge following with 8.3 million followers on Instagram. She is also always seen modeling with the likes of Kendall Jenner, Gigi Hadid, and Bella Hadid.
The supermodel is also the face of Tommy Hilfiger and Guess with numerous appearances for other brands at the yearly Fashion Week. She is also partly famous for supposedly dating popstar Justin Bieber and being very close with rapper Drake. Baldwin is also part of the famous Baldwin acting family with Stephen as her father and Alec as her Uncle.
Chandler Parsons keeps on being the basketball player that every supporter wishes to be.
More from Beale Street Bears
This article originally appeared on