Grizzlies at Timberwolves live stream: How to watch online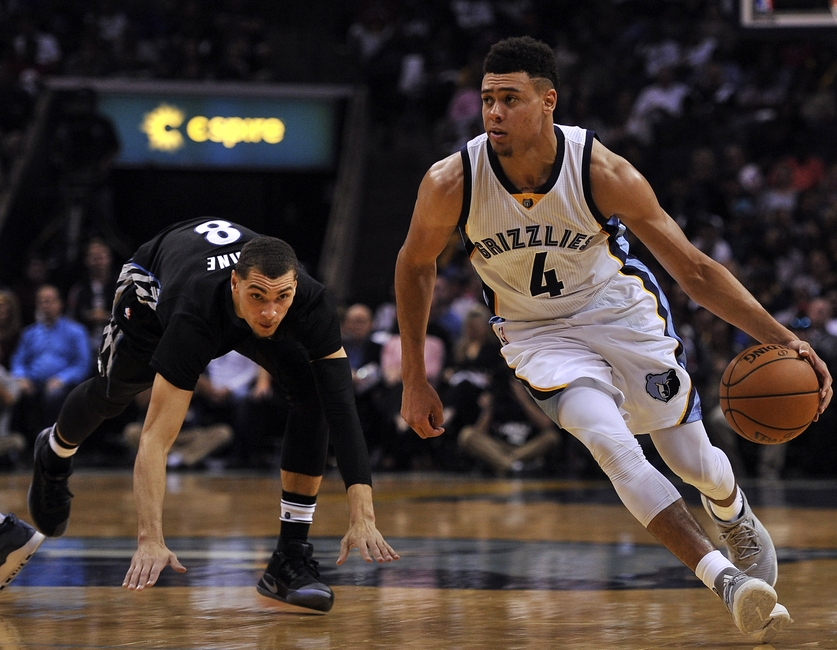 The Minnesota Timberwolves will host the Memphis Grizzlies in a Western Conference match-up on Tuesday night. Here's where you can find the game online via live streaming feed.
The Memphis Grizzlies (2-1) will pay a visit to the Minnesota Timberwolves (0-2) as both teams prepare for tonight's 8:00 PM tip-off at the Target Center. For regional viewers, the game can be found on FOX Sports Southeast for Memphis-area residents and FOX Sports North for Minnesota locals.
Both of these teams should be well-acquainted with one another. Less than a week ago they squared off for their respective season-openers in Memphis that ended 102-98 in the Grizzlies' favor. Now Minnesota is looking to get a little payback and their first win of the season as they welcome Memphis for their home-opener.
For that to happen, the Timberwolves bench needs to show up and show out. In their first meeting both teams starting rotations duked it out, with Memphis' Mike Conley and Minnesota's Andrew Wiggins scoring over 20 points while recently extended T-Wolves center Gorgui Dieng bullied Grizzlies big man Marc Gasol by out-rebounding him 14-3. However, Minnesota's bench was punchless in comparison to Memphis', getting outscored 41-17 during last Tuesday's game.
Minnesota opened as five point favorites according to OddsShark.com, though the line dipped to three and a half as the game creeps closer to tip-off. The money line also opened high and dropped, starting at Memphis +190 and Minnesota – 250 and has since fallen to Memphis +145 and Minnesota -165. The game's over/under has been a stable 201 points.
Date: November 1, 2016
Time: 8:00PM
Location: Minneapolis, MN
Venue: Target Center
TV: FOX Sports North, FOX Sports Southeast
Live Stream: NBA.com
Can the T-Wolves finally get some help coming off the bench or will the brunt of the burden fall on their starters once again? That's the main question on everyone's mind, especially Minnesota's talented starting group, who has performed admirably yet doesn't have the record to show for it. Meanwhile, the Grizzlies haven't been the prettiest team in the NBA this season but have found ways to win close games. Their 112-103 OT over the Washington Wizards serves as testament to that. Either way, this contest will come down to the wire and will be as good a watch as any early season NBA game can be.
More from FanSided
This article originally appeared on