Grizzlies at Raptors: Preview, how to watch, betting odds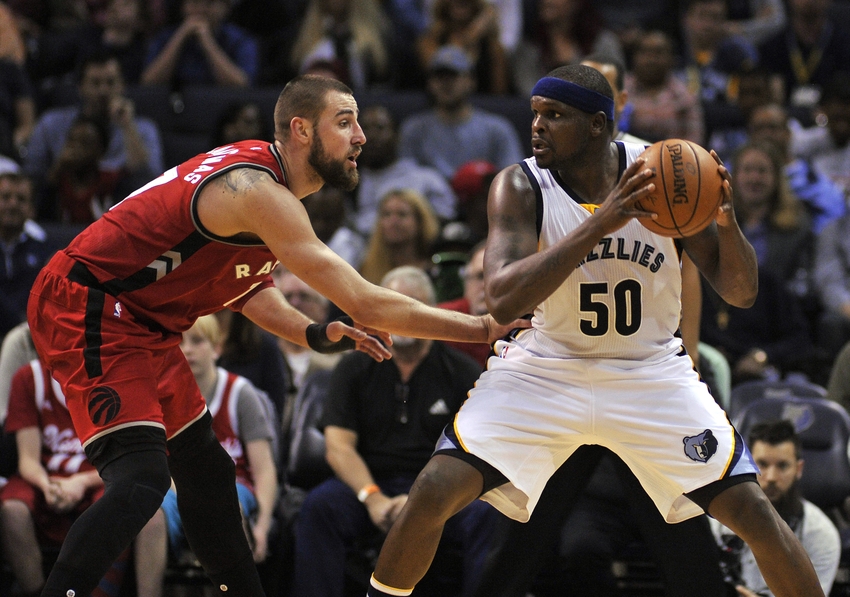 The Memphis Grizzlies are headed North this evening for an inter-league (and international) match up against the Toronto Raptors.
WHO:  Memphis Grizzlies (11-7, 6-3 away) vs. Toronto Raptors (11-6, 5-3 home)
WHEN:  November 30, 2016 – 6:30p CST
WHERE:  Air Canada Centre – Toronto, Canada
HOW TO WATCH:  Fox Sports Southeast (or you could stream it online, but you didn't hear that from me)
HOW TO LISTEN:  92.9 ESPN Radio Memphis
BETTING ODDS:  *sighs* Grizzlies +13; over/under 196
INJURY REPORT:
Raptors – Delon Wright (shoulder)
Grizzlies – literally everyone (everything)
About the Raptors
The Toronto Raptors are a good basketball team.  Sitting at second place in the Eastern Conference behind the Cleveland Cavaliers, the Raptors boast an 11-6 record.  Toronto has three straight wins over the Houston Rockets, Milwaukee Bucks and the Philadelphia 76ers.  They look to add a fourth tonight against an injury stricken Grizzlies team.
The Raptors are led by their own version of the 'Big 3', including Demar Derozan, Kyle Lowry and Jonas Valanciunas.  Derozan, averaging 29 points, 5 rebounds and 4 assists is among the top scorers in the league.
Additionally, Canada's team will supposedly announce their 100th straight sell-out tonight.  This would be more impressive if they didn't have an entire country as a fan base.
About the Grizzlies
The Memphis Grizzlies will be lucky to dress out 10 healthy players tonight in Toronto.  With Chandler Parsons, James Ennis, Brandan Wright (as usual), Vince Carter and now Mike Conley sidelined, the Grizz are having serious deja vu.  Zach Randolph is still away from the team following the death of his mother on Thanksgiving.
Injuries aside, the Grizzlies are currently fourth in the Western Conference (11-7), behind Golden State, San Antonio and the LA Clippers.  Coming off of a scorching hot 7-3 run over the past 10 games, this Memphis team is making their mark.
Normally, point guard Mike Conley leads the Grizzlies (19 points, 5 assists).  However, floor general duties have transferred to veteran big-man Marc Gasol for the time being.
Keys to win
MARC FROM EVERYWHERE:  The Grizzlies desperately need a strong outing from Marc Gasol, offensively and defensively.  He'll need to combine his old-school inside game and rim protection with his newfound three-point presence to give the Grizz a chance to win.
NEXT MAN UP!  With Captain Conley out, the back-court responsibilities will be passed along to rookies Wade Baldwin and Andrew Harrison – both notorious for rookie mistakes.  If the young guns can clean it up and eliminate turnovers, Memphis will have a shot.
Crash the boards! More times than not, Memphis gets beat on the glass.  Zach Randolph, who leads the team in rebounds, did not make the trip.  In order to put themselves in a position to compete, rebounding is a must.
Score 100 points. In the 11 games they've won, eight of those have come on +100 point outings.  It's a tough task, but Toronto's defense has allowed 104 points per game this season.  This Grizzlies squad is capable.
Prediction
The outcome of tonight's game will provide an interesting insight for Grizzlies fans on how their team will fare in the absence of their $153 million dollar point guard.  Although the odds makers are predicting a blowout, this Raptors defense allows a lot of points.  Due to a depleted roster, the Raptors will get the edge tonight in Toronto.
More from Beale Street Bears
This article originally appeared on