Grind City Views: Missed calls, the Greek Freak and more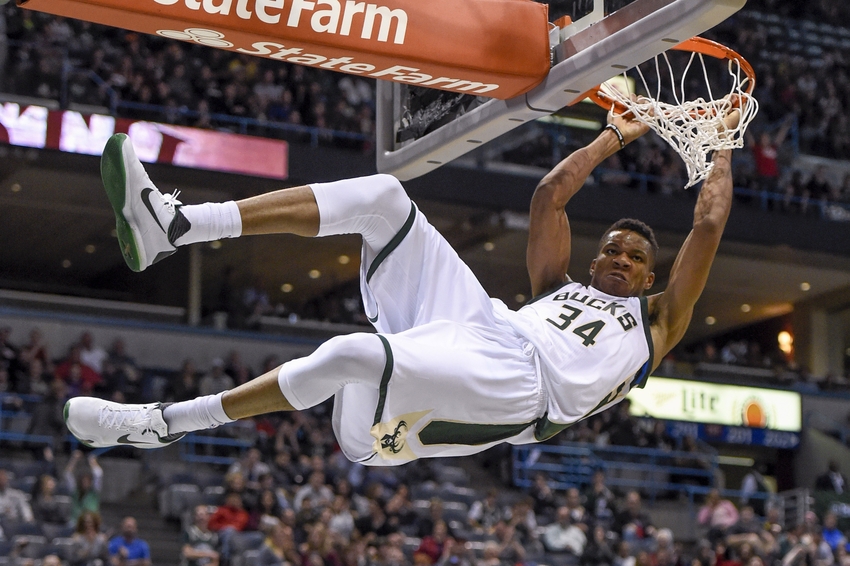 Welcome to Grind City Views, Beale Street Bears' roundup of the most relevant Memphis Grizzlies stories across the web.
The Memphis Grizzlies earned three days off after a grueling—but also controversial—win over the Denver Nuggets on Tuesday before heading on a four-game road trip. Here's what was written in the Grizz NBA world during that time. 
"The numbers are fascinating but seeing how they're generated is what makes Antetokounmpo terrifying for opponents. With his unreal frame, he can do things on a basketball court that very few, if anyone can do." 
The Memphis Grizzlies visit the Milwaukee Bucks and the "Greek Freak" Saturday night. Antetokounmpo, still only 21 years old, is averaging 21.1 points, 6.0 assists, 8.4 rebounds, 1.9 steals and 1.9 block per game this year while also posting a 27.7 PER. It's hard to guess who Memphis will send to match-up with Antetokounmpo, but it won't be a cinch task for anyone on the roster.
"Lets be honest, nobody likes referees. As fans, we perpetually claim that they're conspiring to nether our team's odds at winning. So, when our team gains an advantage based on a referee's decision, it's always an awkward position to be in. The National Basketball Association admitted that officials missed two (unrelated, but both crucial) calls at the end of the Memphis Grizzlies' 108-107 win over the Denver Nuggets Tuesday night." 
More from Beale Street Bears
The NBA admitted that it missed two calls in the final 15 seconds of the Memphis Grizzlies' win on Tuesday, the first of which was a no-call when Gary Harris stole the ball from Mike Conley with 10 seconds to go. Had the foul been called, the Grizzlies would've either kept a one-point lead or extended it up to three points based on how Conley would've shot from the line. Denver would've also had on more possession to try and send the game to overtime or win.
The NBA also incorrectly ruled that a loose ball had touched Emmanuel Mudiay before going out of bounds with less than a second to go, setting the Memphis Grizzlies up for the game-winning basket.
Want your voice heard? Join the Beale Street Bears team!
"Mike Conley is off to a great start this season. He looks healthy, he looks fit, he looks dominant. If he can sustain this level off play, he should be voted in to the All-Star Game by the fans and Most Improved Player by the media. After a divisive presidential campaign, Memphis' captain can and will bring us together."
Stats aside, Conley has also shown up in extremely clutch situations this year on both ends of the floor.
"For those not in the know, the Iowa Energy play in Des Moines, I.A. and entered a single affiliation deal with the Grizzlies in 2014. Players in the D-League can receive call-ups to the NBA, usually as part of a 10-day contract, which are available after Jan. 5) Current Memphis Grizzlies player and fan-favorite, James Ennis (#WeEnnis), was a member of the Iowa Energy last season."
The Iowa Energy open the year with a road back-to-back against the L.A. D-Fenders and the Northern Arizona Suns today and Saturday.
The Energy lost their only preseason game, falling to the Windy City Bulls, but JaKarr Sampson was a standout, scoring 17 points and grabbing 10 rebounds.
Pay attention to find out who'll be this year's Andrew Harrison.
This article originally appeared on