Grind City Views: Memphis Grizzlies in national 'power rankings'
Jake Finnen/FanSided via Beale Street Bears

Fansided
Welcome to Grind City View's Weekly Power Rankings, Beale Street Bears' roundup of the Memphis Grizzlies' spot in national power rankings
From creeping into the top five to falling just outside the top 10, the Memphis Grizzlies look to cement themselves as a powerhouse in the upcoming weeks.
"JaMychal Green needs to start getting more attention. Zach Randolph fouled out against the Wolves and there was a sense the Grizzlies could cough up the lead with Karl-Anthony Towns beasting on Saturday. Instead, Green went in and beat him on five possessions, beating him for rebounds, off the dribble, everything. He's now shooting 38 percent from 3 and is a great defender. This guy's going to get paid."
Yeah, he is. As long as he keeps doing what he's doing, JayMychal Green is ABOUT TO GET PAID.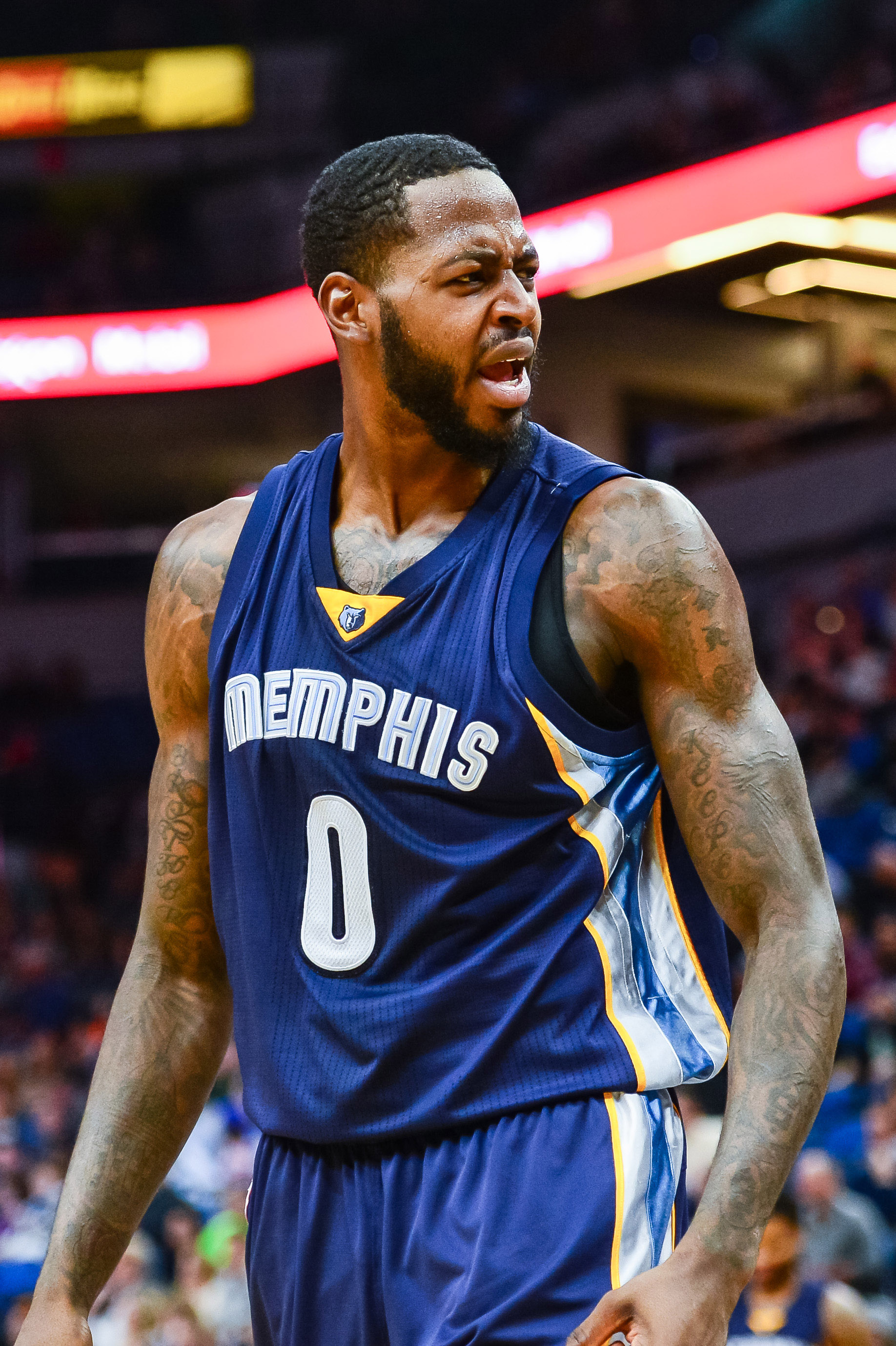 "It won't make it any easier to re-sign him in the summer, but it was quite a turnaround for JaMychal Green when he followed up a scoreless outing against Oklahoma City with a career-high 29 points — with Marc Gasol, Tony Allen and Chandler Parsons resting — in a win over Minnesota. "
Once again, JayMychal Green making a splash. But let's not forget that he is known for putting up zero points in the scoring column. He needs to prove himself against major contenders, but this is great for his confidence. I wanted to give Green the respect he deserved for going from scoreless to leading scorer in just a few nights.
"They have the league's No. 1 offense over the last two weeks (with Zach Randolph increasing his production off the bench) and are returning home from a six-game trip, but have the league's top two defenses coming to town this week."
No surprise to see this range of rankings given the spastic performances from the Grizzlies. Just when you think they are all defense, they come out of nowhere and smack you in the face with some offense. Last week was a great warm-up for a FINALLY healthy team. Look for the Grizzlies to start the uphill climb that is playoff seeding.
Be sure to follow @BealeStBears on Twitter and 'LIKE' the Beale Street Bears on Facebook to see where the Memphis Grizzlies land in next week's 'Power Rankings'.
More from Beale Street Bears
This article originally appeared on