Grind City Views: Chandler Parsons' 'Bromance,' knee and more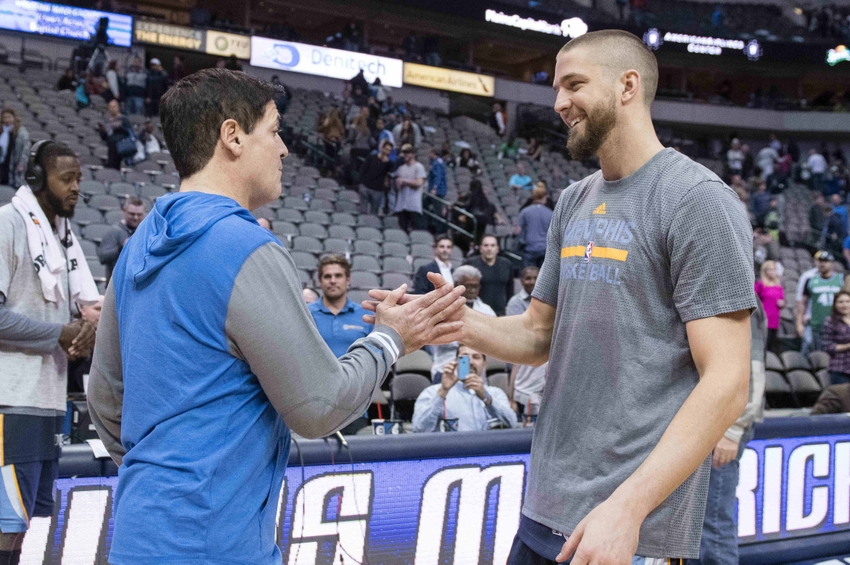 Welcome to Grind City Views, Beale Street Bears' roundup of the most relevant Memphis Grizzlies stories from across the web.
"Impressed as Parsons was by Portland's pitch, and intrigued by the potential of playing with one of the league's elite backcourts, he says he fell in love with the Grizzlies during his meeting with Memphis the next afternoon and committed on the spot.
Parsons had essentially come to terms on a divorce with Dallas days earlier, when the Mavs made it clear he was nothing more than a fallback option and that no long-term offer would be forthcoming."
This is quite a tale by TrueHoop, which details the bromance between Chandler Parsons and Mark Cuban, their attempt to build up Dallas and the eventual falling out after Chandler's knee injury. Ironically enough, Cuban claims he didn't want to re-sign Parsons in part due to injury history and that risking a max on an injury riddled player would be tough. Which brings us here…
"Memphis Grizzlies forward Chandler Parsons could miss up to two weeks due to a bone bruise in his left knee, the team said Sunday."
The good news is that it's not the same knee that Parsons had operated on. The bad news is that he'll be out for two weeks before being re-evaluated, but there's no guarantee there won't be more time missed. Chandler was already on a minutes restriction, so hopefully this injury won't keep him out of the rotation for long and he can get back on the court to build chemistry with the other Memphis starters.
"Seemingly with each passing game this season, Grizzlies forward Vince Carter reaches another milestone in a career that has spanned 19 NBA seasons.'"
Grind City has a nice little sit down with Vinsanity himself and talk about what he's thankful for during his long career and how the decision to keep playing affects him. In our last Grind City Views, we showed how Carter is still thriving, despite playing for 19 seasons.
"Memphis Grizzlies General Manager Chris Wallace today announced the team has assigned guard Wade Baldwin IV to the team's NBA Development League affiliate, the Iowa Energy."
This should be good for Baldwin, who seems to have fallen out of favor with the coaching staff in light of Andrew Harrison's performances as of late. You can follow his progress with the Iowa Energy who just started their season.
More from Beale Street Bears
This article originally appeared on