Green and Clark sustain injuries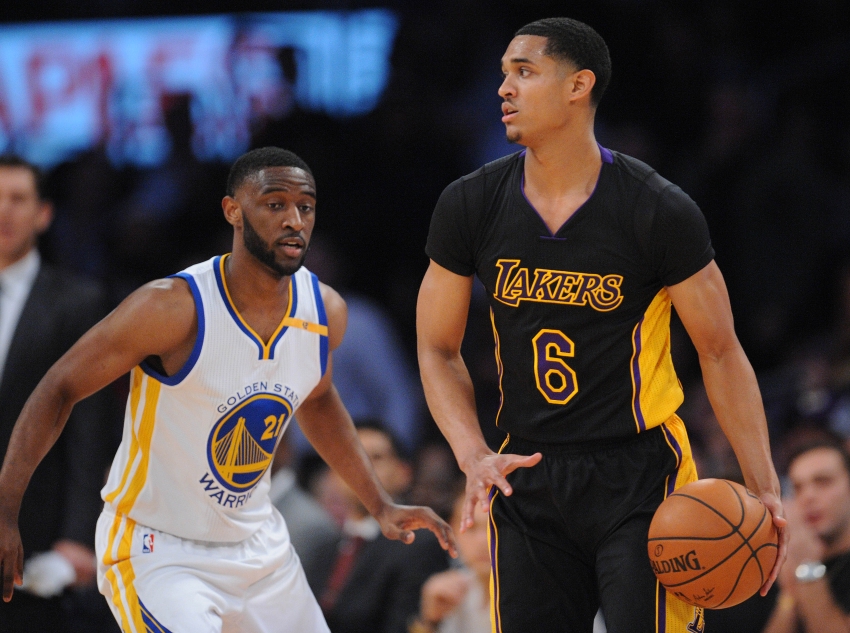 The Golden State Warriors' Draymond Green and Ian Clark collided and both sustained scary injuries in the third quarter against the Lakers.
The Golden State Warriors lost two players in the third quarter of their victory over the Los Angeles Lakers. Both Draymond Green and Ian Clark sustained injuries with a little over three minutes left in the period. The two players walked off on their own weight, but did not return to the game.
Green and Clark both went down on the same play. The Lakers' Larry Nance Jr. pushed Clark from behind while fighting for a rebound. Green was contesting the floater and landed on his teammates' shoulder, twisting his ankle and going down himself. On his way to the floor, he fell on top of Clark's head.
The Warriors immediately took a timeout and checked on both players. Clark walked to the locker room first. Green went to the bench, got checked out, then limped to the locker room after.
As the two of them laid on the ground in pain, the injuries looked even more serious with every grimace. Clark held onto his head and Green held his leg.  Luckily, it looks like both players avoided worst-case scenarios.
Clark underwent the concussion protocol and showed no signs of having sustained one. He was hit in the throat. Unless something comes up, it looks like he could be available tomorrow against the Minnesota Timberwolves.
Green suffered a left ankle contusion. The Warriors have to be thrilled to hear that X-rays were negative. He was icing it and, according to Rosalyn Gold-Onwude, he's going to see how it feels, but he plans on playing tomorrow.
The Warriors' defense has improved and that is largely due to Green's leadership and focus on that end of the floor. He's determined to win a Defensive Player of the Year award. Clark has also been important for Golden State, providing a scoring punch off the bench.
The Dubs are still extremely talented so they can give guys some time off if they need it. Of course, they'd rather have both of them–especially Green–back on the court sooner than later.
More from Blue Man Hoop
This article originally appeared on