Grading the Minnesota Timberwolves' off-season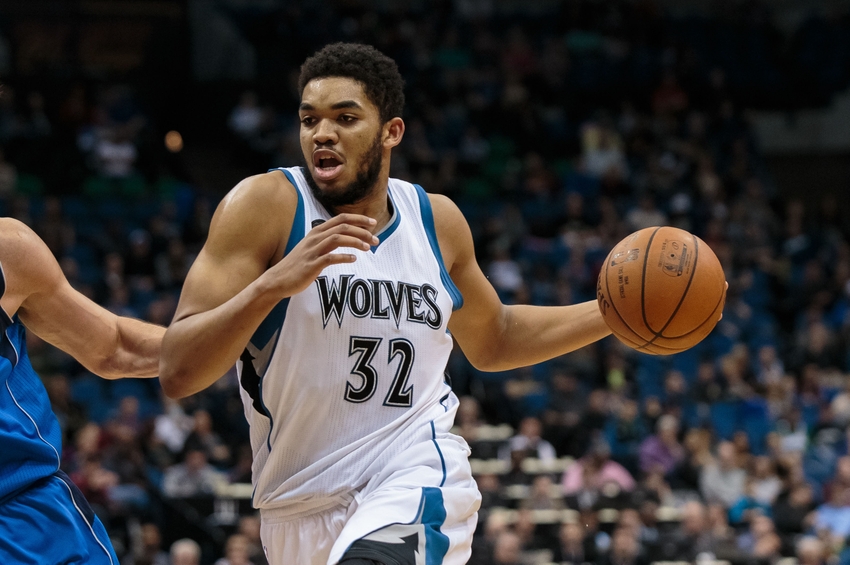 The Timberwolves are perhaps the most up-and-coming team in the entire NBA, but how does their off-season grade out overall?
ESPN analyst Chad Ford mostly focuses on the NBA draft, and has factored that heavily into his off-season grades for each and every team.
His take on the Timberwolves is not necessarily anything new, necessarily, but it is intriguing. (Has anyone ever heard the terms 'Timberwolves' and 'embarrassment of riches' in the same sentence?)
In an ESPN Insider piece from late last week, Ford gave the Timberwolves an 'A-' on the off-season. The grade appears to be largely based on the addition of Tom Thibodeau as president of basketball operations and head coach, and rightly so.
As always, we can't put the entire Insider piece here, so here's an excerpt:
After stockpiling a number of elite young prospects the past several years, led byKarl-Anthony Towns, Andrew Wiggins and Zach LaVine, the Wolves made one of the best moves of the summer: bringing in Thibodeau. Not only is he one of the best coaches in the NBA, but his relentless work ethic and culture of accountability also are exactly what young players like Towns, Wiggins and LaVine need to take their games to the next level. While I always worry about coaches playing GM, the addition of Layden gives me more confidence that Thibodeau is seeking more of a Spurs model than a dictatorship in Minnesota.
The take on Layden's addition is important to note; it's been mentioned here at Dunking With Wolves but it's good to see a national writer with numerous sources fell positively about Layden's role in Minnesota.
Indeed, Layden will have a big role in all personnel decisions, and it appears as though he and Thibodeau have a high respect for one another. That's key — nobody wants a Doc Rivers/Clippers repeat in terms of dual head coach and front office duties.
Ford also states that the drafting of Kris Dunn gives the Timberwolves an 'embarassment of riches', and believes that both the Wolves and Chicago Bulls should have figured out their differences over a potential Dunn-for-Jimmy Butler trade.
He like the 'solid' additions of Cole Aldrich, Brandon Rush, and Jordan Hill, and thinks that the playoffs are 'not out of the question'. He also sees the Western Conference Finals as a possibility in a 'couple of more years'.
Overall, Ford's analysis seems fair. From a fan's perspective, it would have been nice to see another, bigger-name-type addition to the roster. But looking at it from a development perspective, the reasonable and modest additions made by Layden and Thibodeau could be enough to get the Wolves to playoffs sooner rather than later.
And really, so much hinges on the continued development of Karl-Anthony Towns, Andrew Wiggins, and Zach LaVine. If that happens, the bench is decent enough to get this team to a #7 or #8 seed come April.
Stay tuned for our player preview series, which will begin this week in advance of the ramp up to media day and training camp later this month.
More from Dunking with Wolves
This article originally appeared on