If you want a Warriors ticket this season, it will cost you big time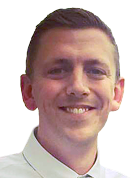 Get ready to fork over some big cash if you want to catch a glimpse of the NBA Super Team this season.
The Golden State Warriors have the most expensive ticket prices on the secondary market by a pretty wide margin, according to data from VividSeats.com.
The median price for a Warriors ticket for the 2016-17 season is $286, almost 32 percent higher than the second-place New York Knicks, whose tickets are going for $217 on average on the site.
The Los Angeles Lakers ($178), San Antonio Spurs ($158) and the Denver Nuggets ($143) round out the top five.
The Warriors' lofty price tag is no doubt fueled by the addition of superstar Kevin Durant to a lineup that already set an NBA record a year ago by winning 73 games in the regular season before losing to the Cleveland Cavaliers in the NBA Finals. With Durant on board, Golden State is the runaway Vegas favorite to win the championship this time around.
Those defending champion Cavaliers come in eighth on the ticket price list with an $115 median.
At the bottom end of the rankings? The Phoenix Suns — just $50 on average for a ticket.
Here's the full chart: