Coach Kerr seen at Warriors practice a day after announcing leave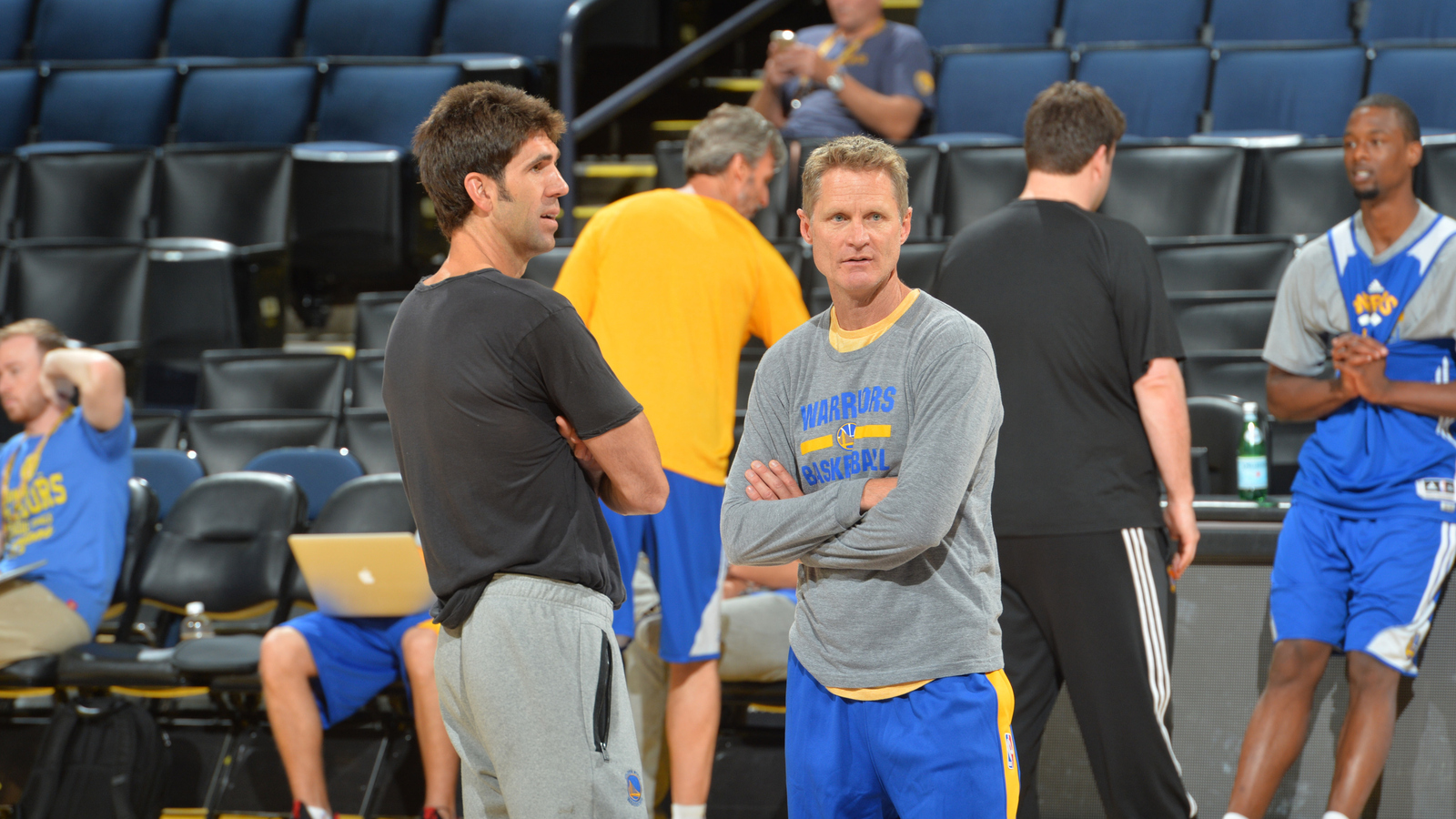 Apparently Golden State Warriors head coach Steve Kerr didn't get the memo.
Kerr was supposed to be out indefinitely, rehabbing and recovering from two back surgeries he underwent earlier in the offseason. Luke Walton, the Warriors' lead assistant, was to step in as the interim head coach.
But there Kerr was at Warriors practice on Friday, speaking with friend and part-time player development consultant Steve Nash less than 24 hours after the announcement of his leave of absence:
Remember, this is supposed to be the first day of head coach Steve Kerr's leave of absence. pic.twitter.com/lWY12S5P1h

— Rusty Simmons (@Rusty_SFChron) October 2, 2015
This news comes just hours after Warriors assistant coach Ron Adams said Kerr would be back with the team within the next few days.
"Quite frankly, he's doing pretty well, but he's having some headaches and some things like that that are dissipating slowly," Adams told Sirius XM on Friday, according to Inside the Warriors. "But I anticipate him back in the next few days, so I don't think this is going to be a very long time period."
Judging by Kerr's presence at practice, it doesn't seem like it's going to be a very long time period at all.
Coach Kerr plans to rehab locally, so there will be more drop-in visits on #Warriors during preseason.

— Monte Poole (@MontePooleCSN) October 2, 2015