Report: Still no timetable for Kerr's return to Warriors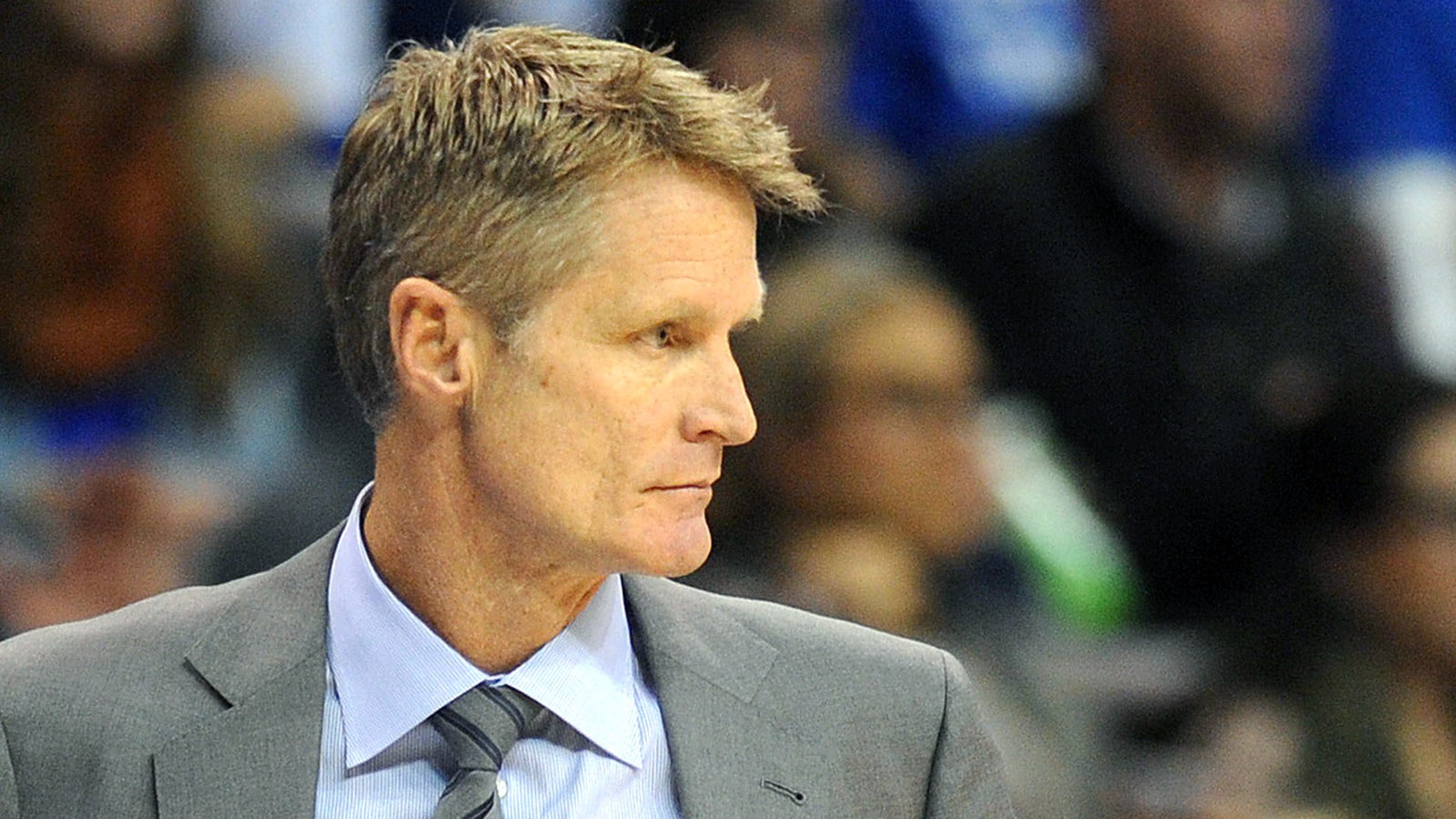 While the Golden State Warriors haven't missed a beat without head coach Steve Kerr, beginning the season with a record 19-0 start, they would clearly prefer to have their small-ball mastermind back sooner than later.
Interim head coach Luke Walton has done a remarkable job filling in for Kerr, even if his wins don't count towards his future coaching record, and it appears he'll remain the interim coach for a while longer.
According to the San Francisco Chronicle, Kerr still has no timetable for his return:
The Warriors are in a fortunate situation given Walton's early success. Though he hasn't necessarily implemented anything new in Kerr's place, Walton still determines the rotation and how he's going to use timeouts — facets of coaching that are much more complex than they might sound.
He's done a great Kerr impersonation, with a few of his own wrinkles, and sometimes less is more. As long as he doesn't mess things up, frankly, Walton's doing a good job.
The focus for Kerr, of course, should be his health, first and foremost. The Warriors are going to be fine in his absence. Even if he misses half the season, or even most of the regular season — or the full season, for that matter — he can still be involved in practices and film sessions, and is in contact communication with Walton and the rest of his staff.
As difficult as it must be for Kerr to sit out and watch games on TV, this is the one instance in which he needs to put himself before the team.
(h/t CBS Sports)
"I'm thrilled watching our play and to watch individual players succeed," Kerr said. "It makes me happy, but it's also very, very difficult, because I'm not there. Just being part of the team is something I miss. There's no question that there's part of me that feels I'm missing out, and that's frustrating."

Kerr said his back feels fine, but he's still having headaches and other side effects from the surgeries. He said there is still no timetable for his return.

"When I feel better, I'll come back and coach," Kerr said. "…That's the hardest thing: You don't know when you're going to feel better."