Steve Kerr to take leave of absence from Warriors because of back surgeries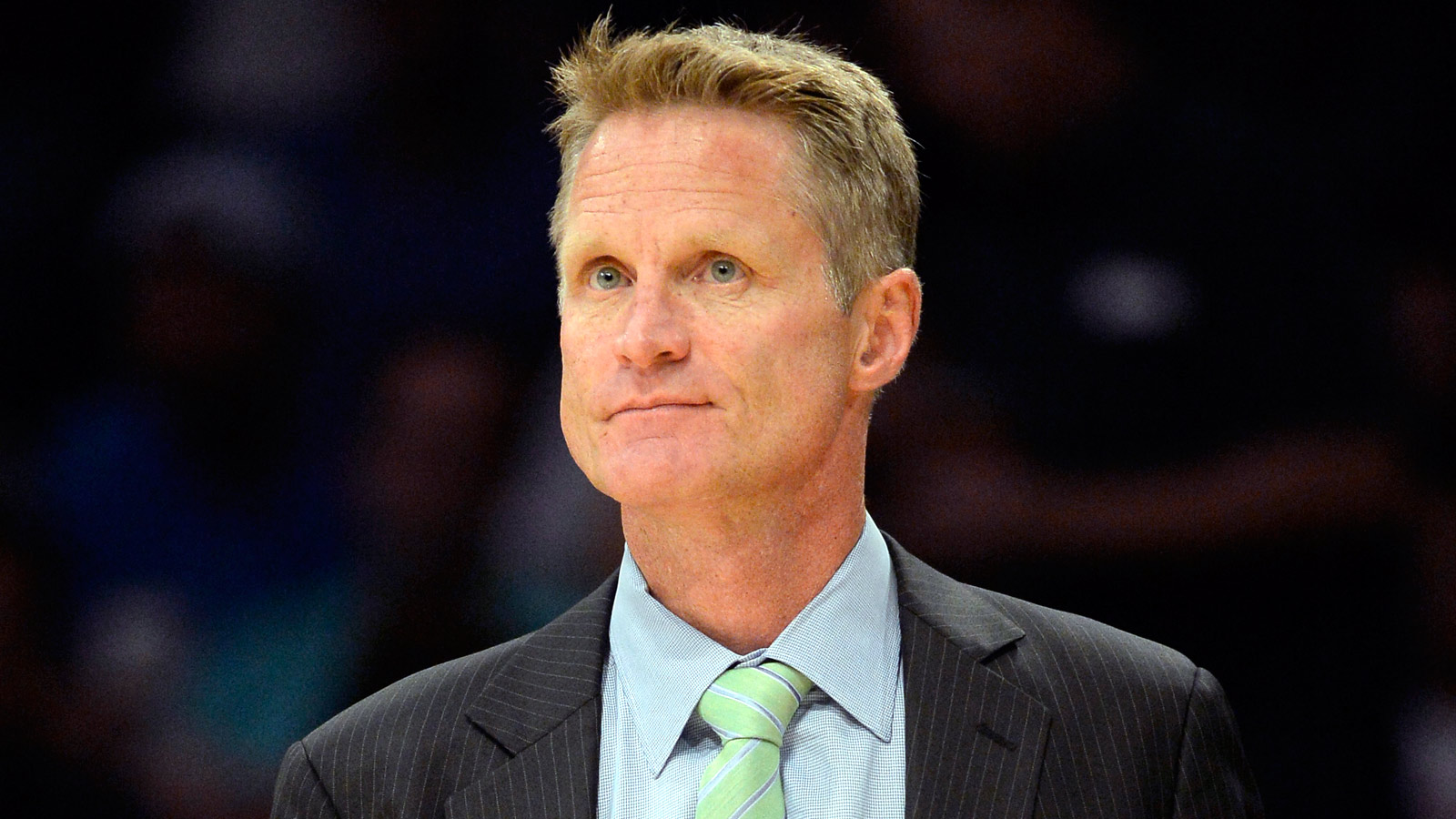 Perhaps the greatest threat to the Golden State Warriors' title defense won't be an injury on the court, but one off it.
The Warriors announced on Thursday that head coach Steve Kerr will take a leave of absence from the team while he continues to rehab and recover from two back surgeries from early this offseason. Kerr underwent surgery on a herniated disk on July 28 and then needed another on Sept. 4 after issues arose from the first surgery.
Lead assistant coach Luke Walton will serve as interim head coach in Kerr's absence.
"After the first two days of training camp, I realized I need to take a step back and focus on my rehabilitation in order to be ready for the grind of another NBA season," Kerr said in a Warriors news release. "As I noted last week, my summer was difficult and no fun due to the multiple back surgeries. At this point, I simply want to get healthy and back to my normal daily routine on and off the court."
Kerr has dealt with "complications" since his surgery, so much so that it's prevented him from exercising, according to ESPN.com. Last week, Kerr said this wasn't the summer he envisioned after winning a championship. Luckily for the Warriors, Kerr said he doesn't think the injury is enough to cause him to miss road trips.
Assistant coach Jarron Collins will also likely have an increased role in Kerr's absence.
"At this point, the most important thing is to make sure Steve is healthy, completely recovered and ready for not only the rigors of a long NBA season, but day-to-day life in general," Warriors general manager Bob Myers said in the team's statement. "We don't anticipate the recovery process will be long term, but as of today we don't know the exact timeframe. We'll evaluate his progress daily and provide updates as necessary."