Curry on Nash: 'Finally we get a decent coach around here'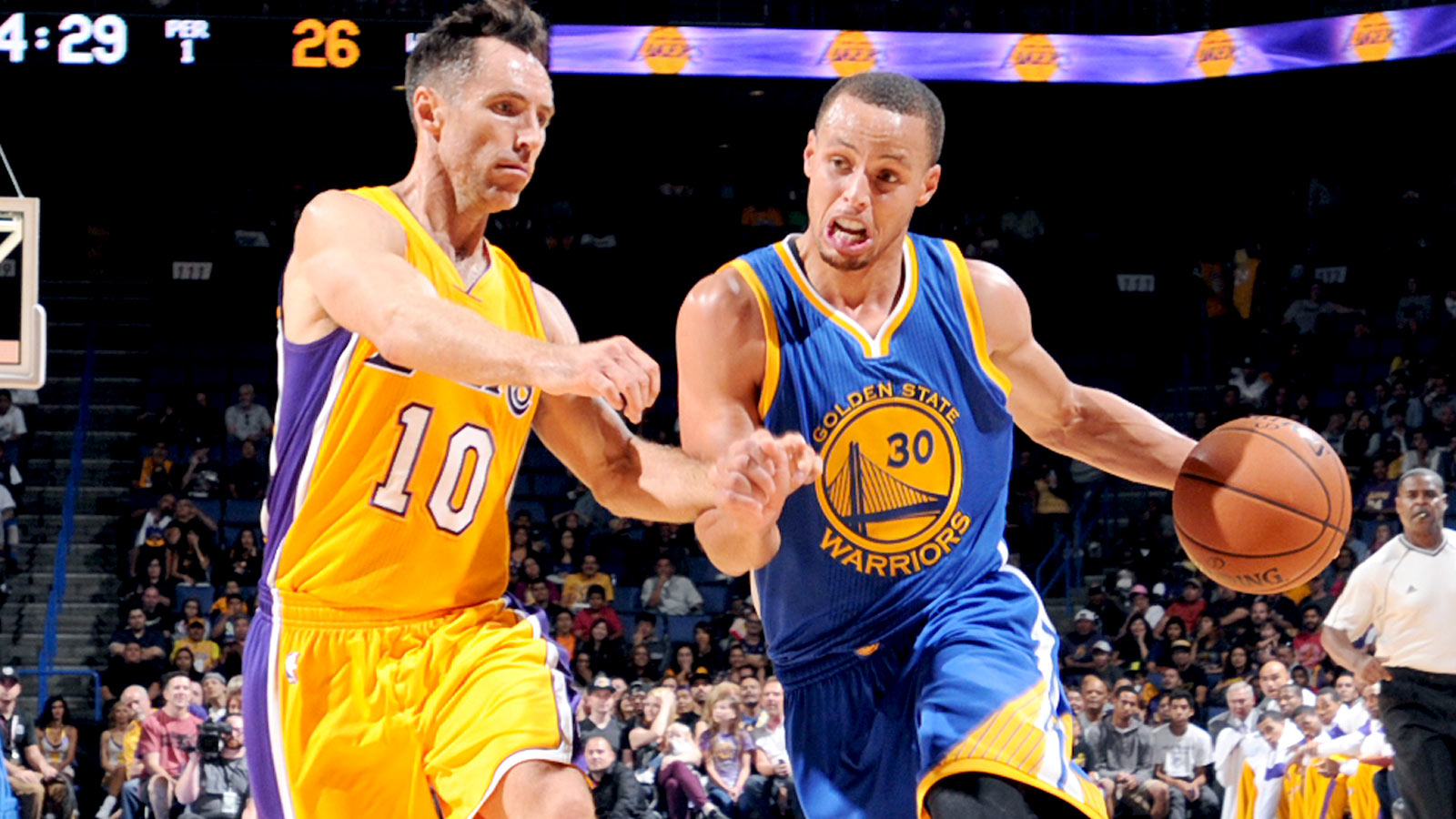 The Golden State Warriors adopted head coach Steve Kerr's personality last season, keeping practices and film sessions light by having fun and teasing and joking with one another.
So when news broke that Steve Nash was joining the Warriors as a part-time player development consultant, Stephen Curry took to Instagram to take a playful jab at Kerr and his coaching staff:
Well played, Steph.
Kerr, of course, is a great coach, winning a championship in his rookie season behind some tactics — starting Harrison Barnes over Andre Iguodala, keeping Draymond Green in the starting lineup when David Lee returned from injury, and making small-ball adjustments in the Finals — that took some guts.
Now, with all this playful trash talk and competitiveness, just imagine the after-practice shooting competitions between Curry, Kerr, Nash and Klay Thompson.