Mavs' Carlisle says Stephen Curry is the 'Steve Jobs' of the NBA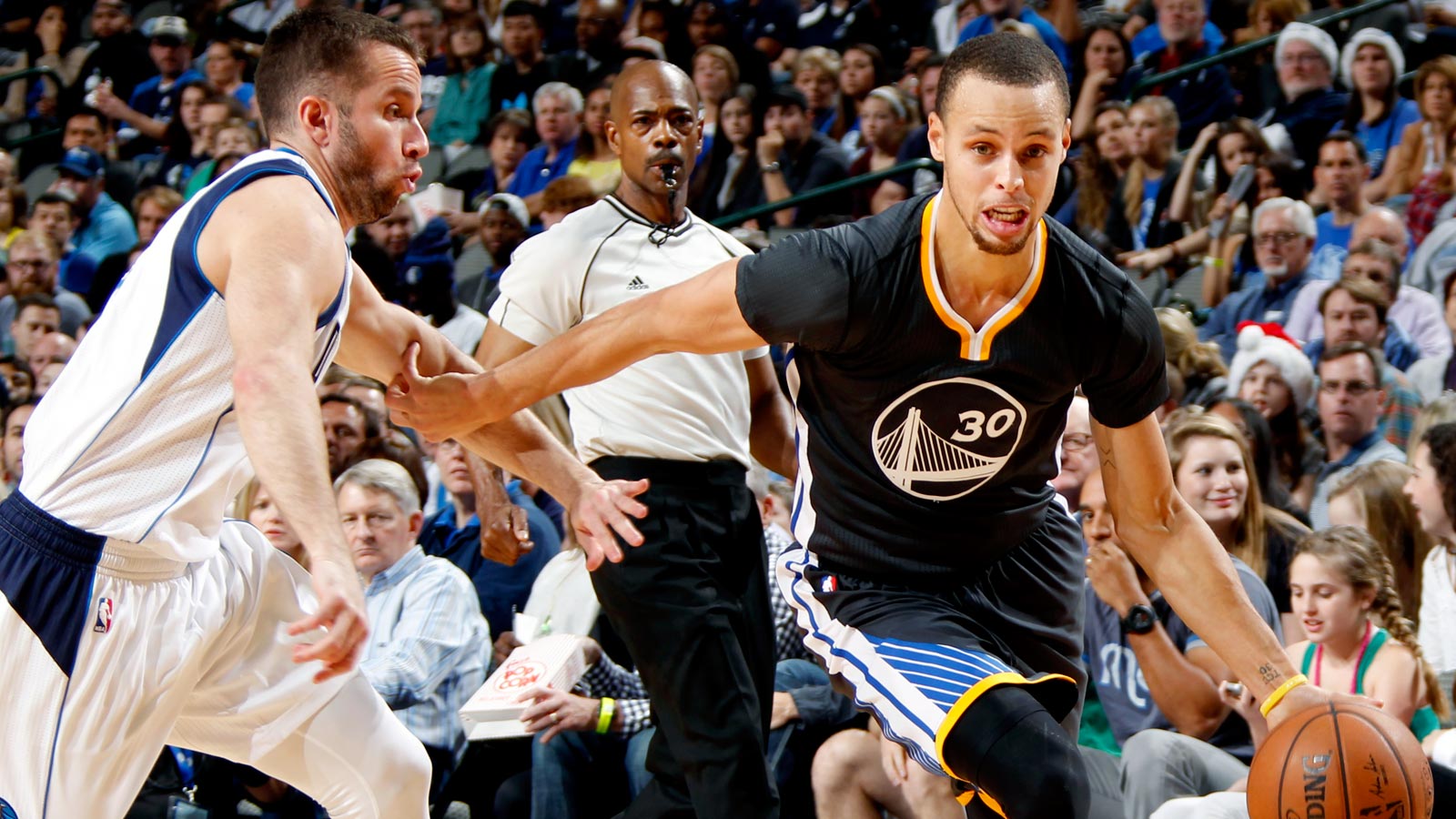 Golden State Warriors superstar point guard Stephen Curry seems to elicit high praise on a daily basis.
The latest: Dallas Mavericks head coach Rick Carlisle believes Curry's unprecedented skill set and talent is changing basketball the way Steve Jobs' vision with Apple changed the tech industry, via the Fort Worth Star-Telegram:
"You've just got to try to make it hard on him, but you're talking about a guy that it's a little bit like what Steve Jobs has done to our everyday life," Carlisle said of Curry. "He's changed the way we live — he and Bill Gates have done that.

"Steph Curry is changing the way the game will be played in the future. I'm sure of it, and that's an historic thing."
Being compared to one of history's most iconic visionaries is quite the compliment, and might be Curry's best to date. He hasn't created a product as popular as the iPod or iPhone yet, but he's most certainly the most entertaining player in the league right now.
Furthermore, Carlisle told the Star-Telegram that Curry's shooting prowess has made jump shots cool, and that he's noticed most NBA highlights no longer feature just dunks now, but also Curry's 3-point onslaughts:
"Curry is changing the way the game is played before our eyes," Carlisle said. "What he's doing right now, he's changing the way our game is going to be played in the future. It's really historic.

"No one has ever played this way off the dribble. It's breathtaking to watch. It's something that we really have never seen before in this league."
The timing of the comments is interesting, as just last week, on Christmas, former Warriors coach Mark Jackson said that Curry has been bad for basketball, as he's inspiring younger players to work on their shooting rather than other aspects of their game.
Carlisle's comments, meanwhile, seem to be in direct contraction of Jackson's claim.
We have yet to see the effects of Curry's revolutionary style of play on the next generation of stars, but word of mouth seems to indicate that gyms across the country feature bite-size ballers using all of their strength to hoist up NBA-deep 3-pointers.
Is that a bad thing necessarily, though? Isn't it better if youngsters want to emulate Curry and his varied skill set — shooting, ball-handling and passing? Won't that just take basketball to another level in which all five players can shoot, pass and dribble (basically the Warriors' death lineup)?
The answer remains to be seen, and won't be revealed for another decade or so, but it seems like Carlisle's frame of mind is more reasonable. Curry is a once-in-a-generation talent, the likes of which we've never seen before. And he should be appreciated as such — not criticized.
Fortunately for the Mavericks (18-13), Curry and his historic shooting stroke will likely sit out Wednesday's game, which means Carlisle & Co. won't have to try to solve the NBA's most perplexing riddle: How the heck does one stop Curry?