LeBron James comes at the king Steph Curry, so Steph drops him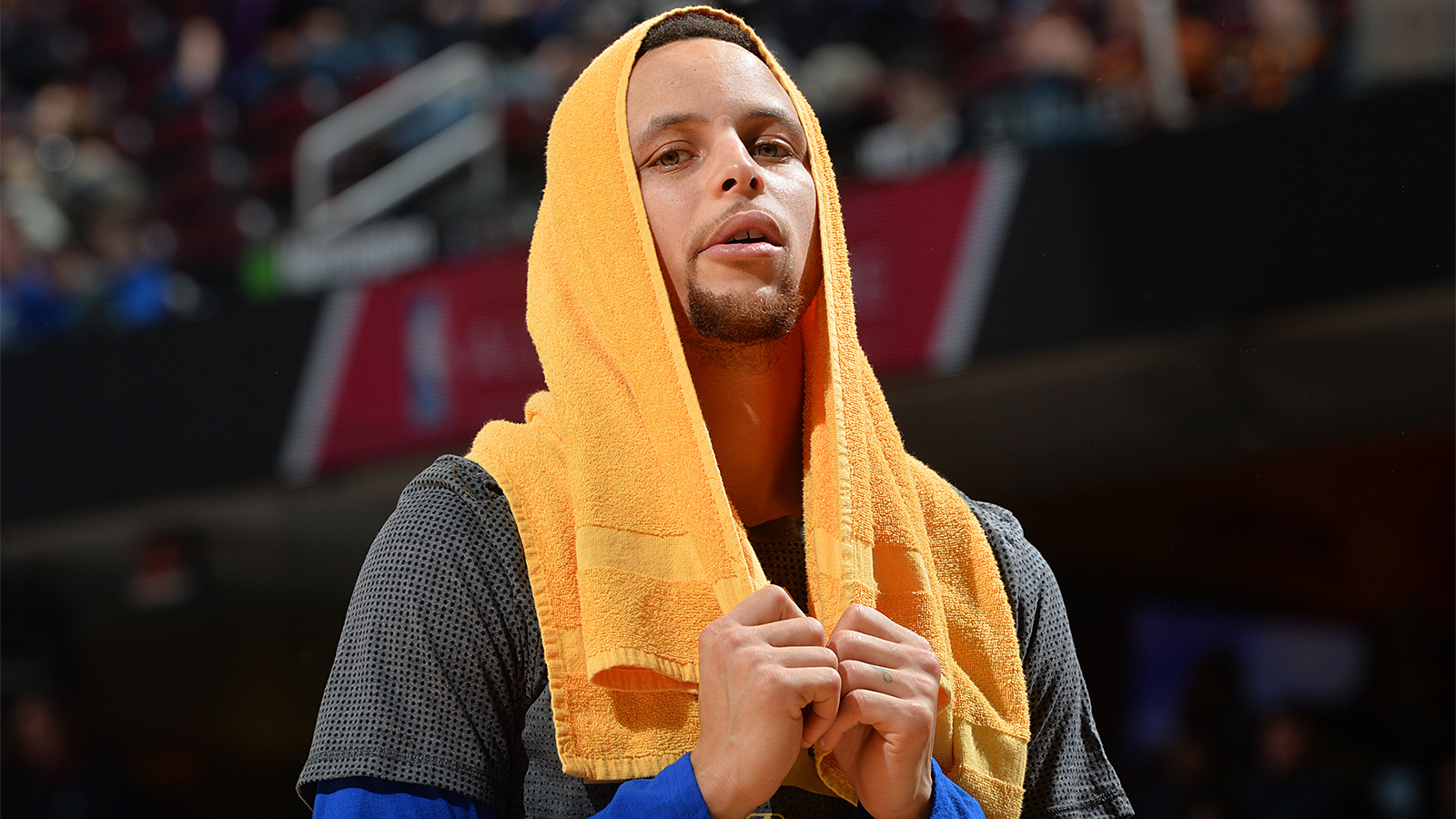 Before the Golden State Warriors and Cleveland Cavaliers faced off in a NBA Finals rematch on Monday night, Stephen Curry was asked about returning to Cleveland, the place Golden State clinched its championship last year.
"Obviously, walking in the locker room, it'll be good memories," Curry said. "Hopefully, it still smells a little bit like champagne."
This apparently didn't sit well with the Cavaliers, and some of the Cavs reportedly said it was a "disrepectful" thing to say. So it wouldn't have been any surprise at all if some of the Cavs tried to get a little physical with Curry or other Warriros.
Fast-forward to this moment between LeBron James and Curry:
Was LeBron sending a message? Did he just get tangled up with Curry and was trying to free himself? It certainly wasn't dirty, but LeBron pushing Curry to the ground is a clear move he's coming at the Warriors' biggest star and trying to assert his dominance.
So what does Curry do? He doesn't whine about it — he gets LeBron back.
Curry gets tangled up again with LeBron and then drops him to the floor while dashing around a screen and draining a cold-blooded 3-pointer:
Steph Curry is a savage.
LeBron will have his moments in the future, of course, but Curry got him this time. Curry scored 35 points in three quarters while LeBron had 16, the Warriors smoked the Cavs 132-98 and Curry made LeBron make the saddest face in the world.