Why do the Warriors keep winning? Here are a few reasons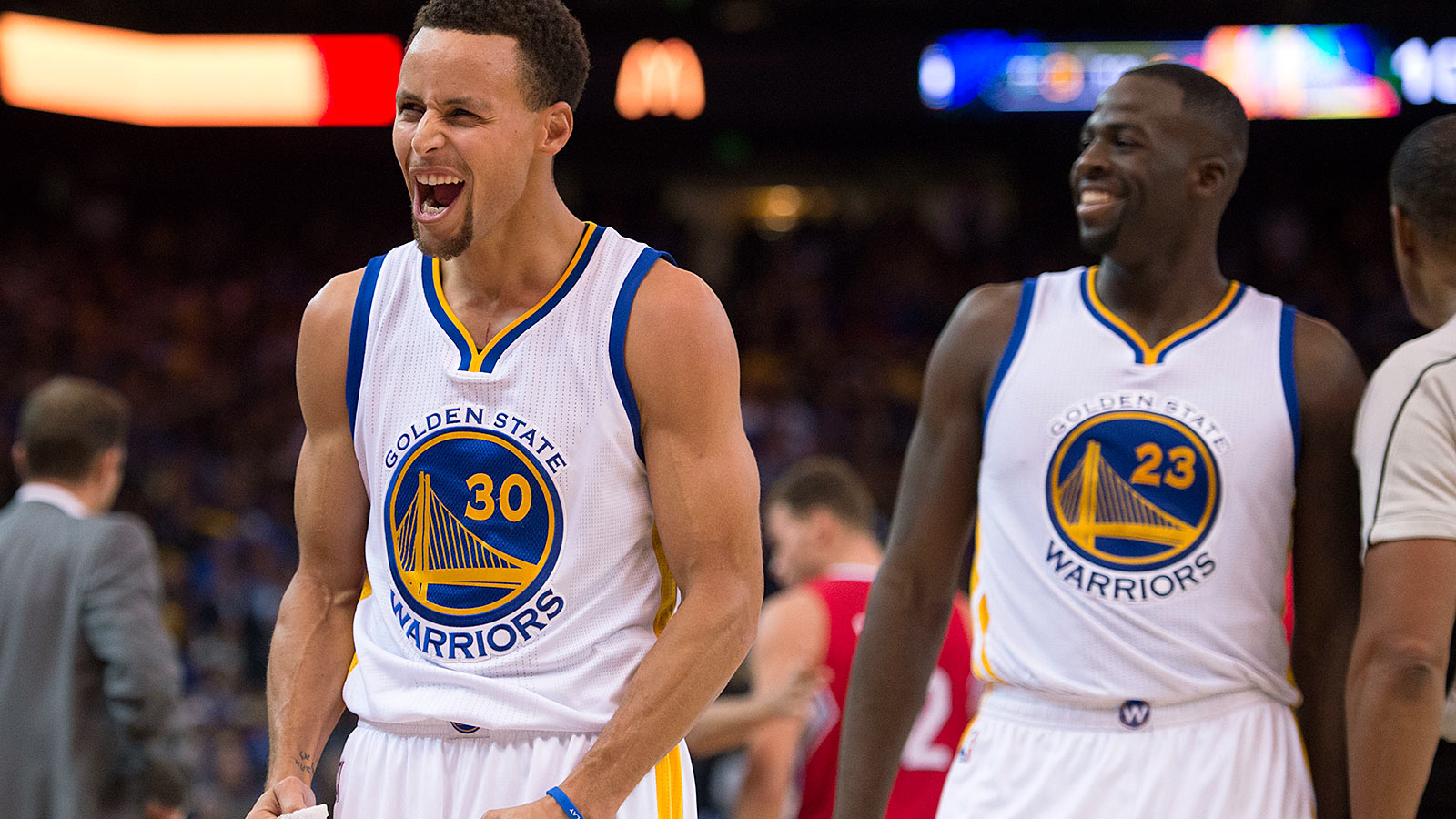 The 22-0 Golden State Warriors are off to a record-setting start this season, and have quickly established themselves as a contender for the greatest regular-season team of all-time.
What makes them so great, though? There are obviously myriad factors that determine a team's success and potential, but what stands out?
Over at ESPN.com, Ethan Strauss determined five keys to the Warriors' success. The biggest factor, to no surprise, should be the historic play of Curry, who is having arguably the greatest offensive season ever:
Another big factor has been impressive play of human Swiss Army knife Draymond Green, who is playing like an All-Star right now:
Read the rest of the piece here.
1. Curry is having the greatest season ever

Yes, it's true. While we don't know if what Stephen Curry is doing can be sustained, if it can be, it's the best we've seen. If the season ended today, Curry would finish with the highest-ever PER, win share average, and points per 100 possessions. Basically, Curry is scoring at a rate higher than anyone ever, and doing so with the greatest efficiency we've ever seen from a scorer (70.7 true shooting percentage). He has individually hit more 3-pointers than four NBA teams have. He has connected on 9-of-13 shots beyond 29 feet. It's happening. A player who just three seasons ago wasn't projected as a future superstar is now playing better than all the greats of basketball history. Not coincidentally, the Warriors are winning a lot.
5. Green is an All-Star

Draymond Green's stats represent a caricature of well-roundedness: 13.3 points, 8.5 rebounds, 7.2 assists, 1.4 blocks, 38.8 percent from 3-point range. He has always been an ace defensive player, but now he's progressing quickly on the offensive end. Last season saw the advent of "Drailbreak" possessions, instances where Green grabbed a rebound and pushed it himself in transition. He has expanded on that, while directing more offense when Curry gets double-teamed. He does everything on the court, save generating contested isolation jumpers. In this era, that's more than OK.