Steph Curry breaks his own record for 3s made in a single month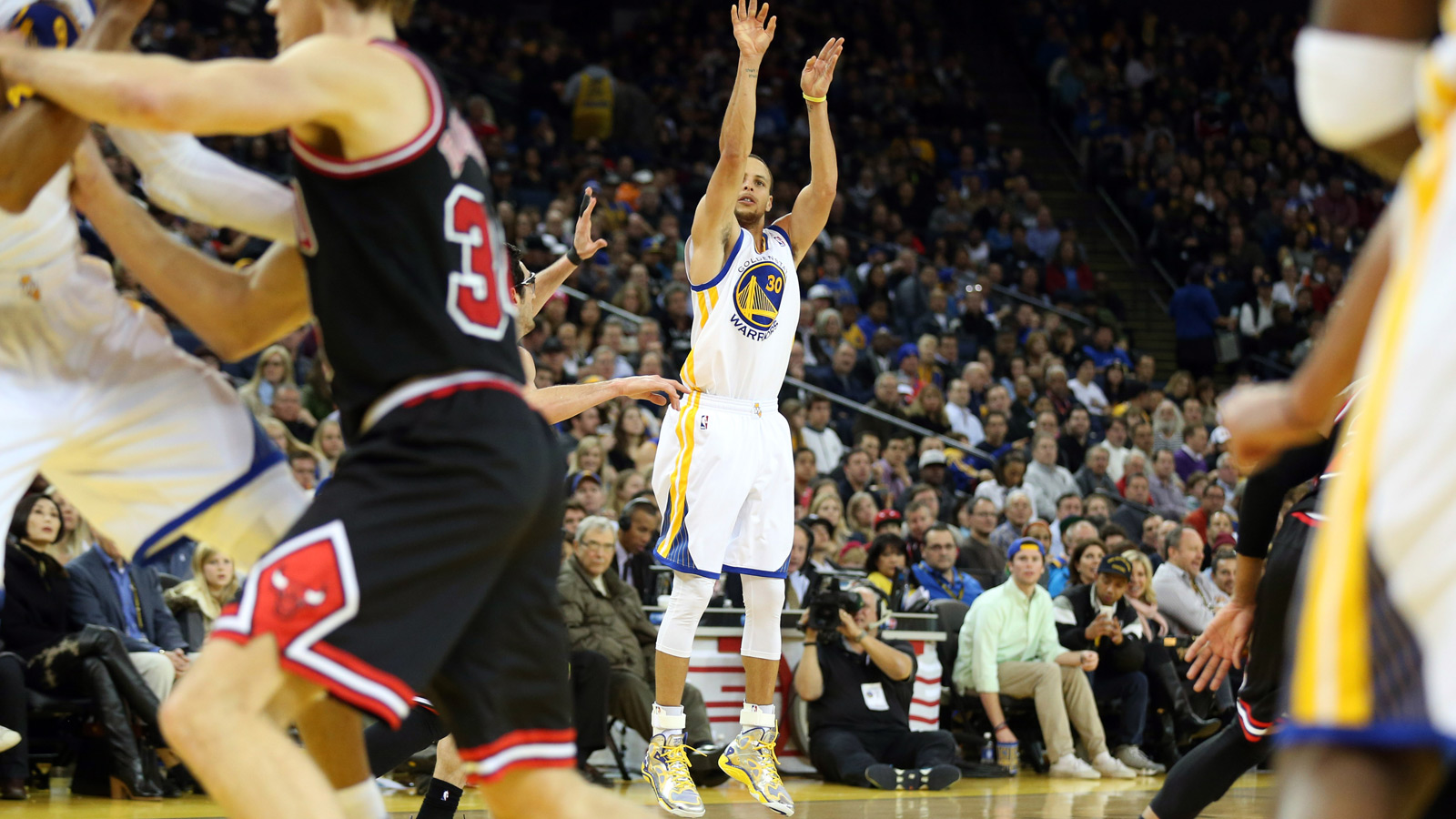 Golden State Warriors superstar Stephen Curry just can't stop breaking shooting records.
The 2014-15 MVP made 77 three-pointers in November, breaking his record of three-pointers in a single month (75 in March 2015), per the Elias Sports Bureau:
With 82 three-pointers made in the first 19 games of the season, Curry is on pace to finish with 405, which would eclipse his previous high 286 (the all-time record in a season). It's unlikely he stays on that torrid pace, but at this point, who knows. No one can stop him or the 19-0 Warriors.
(h/t Bleacher Report)
Stephen Curry made 77 three-pointers in November, breaking his own record for most 3-pt FG in a month (75 in March 2015) @EliasSports

— ESPN Stats & Info (@ESPNStatsInfo) December 1, 2015