Steph Curry was denied the first time he tried to kiss his wife Ayesha
Stephen Curry rarely gets rejected on the court these days but apparently he was denied the first time he tried to kiss his now-wife Ayesha.
In an interview with Parents Magazine, Steph and Ayesha revealed the early days of their relationship, even before they were dating. Steph said he thought Ayesha was out of his league when the two were in the same church group as teenagers.
"I always had my eye on her, but I got a little shaken, for sure," the Golden State Warriors star said.
Ayesha said that she wasn't allowed to date in high school and then revealed that she had to sidestep Steph's first attempt to kiss her.
"I mean, it was friend vibes … until I dodged his first kiss," Ayesha said.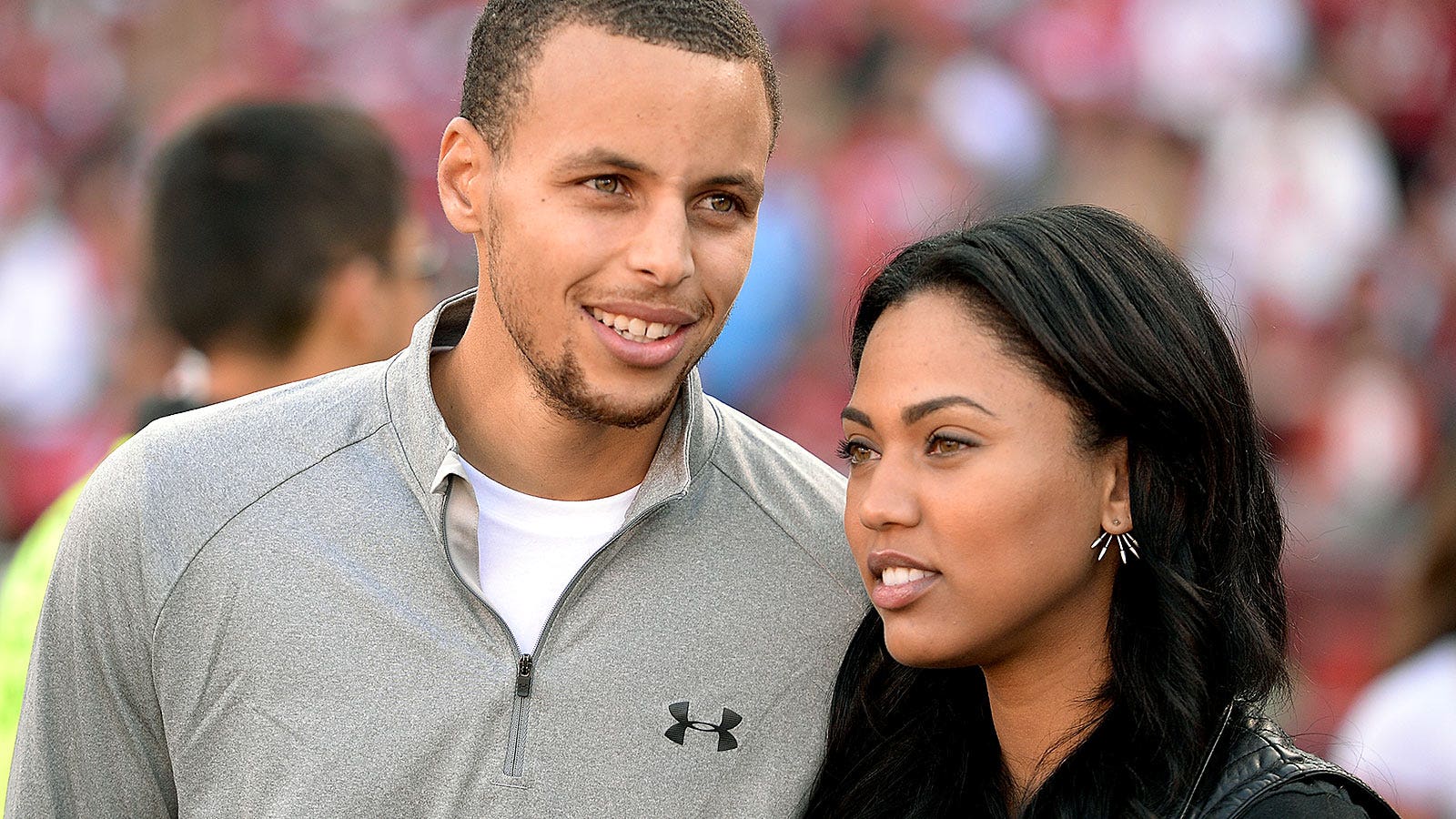 Steph owned up to the rejection.
"Yep. I struck out," the reigning MVP said.
When pressed for specifics, Ayesha obliged.
"He was in mid-conversation and came flying at my face like a thief in the night," Ayesha said. "So I was like, 'No.' Then I thought, 'Oh, I didn't know this is what was happening.'"
Steph eventually won over Ayesha, marrying her in 2011 and the couple has two children.