Watch Stephen Curry score 17 points in three minutes against the Kings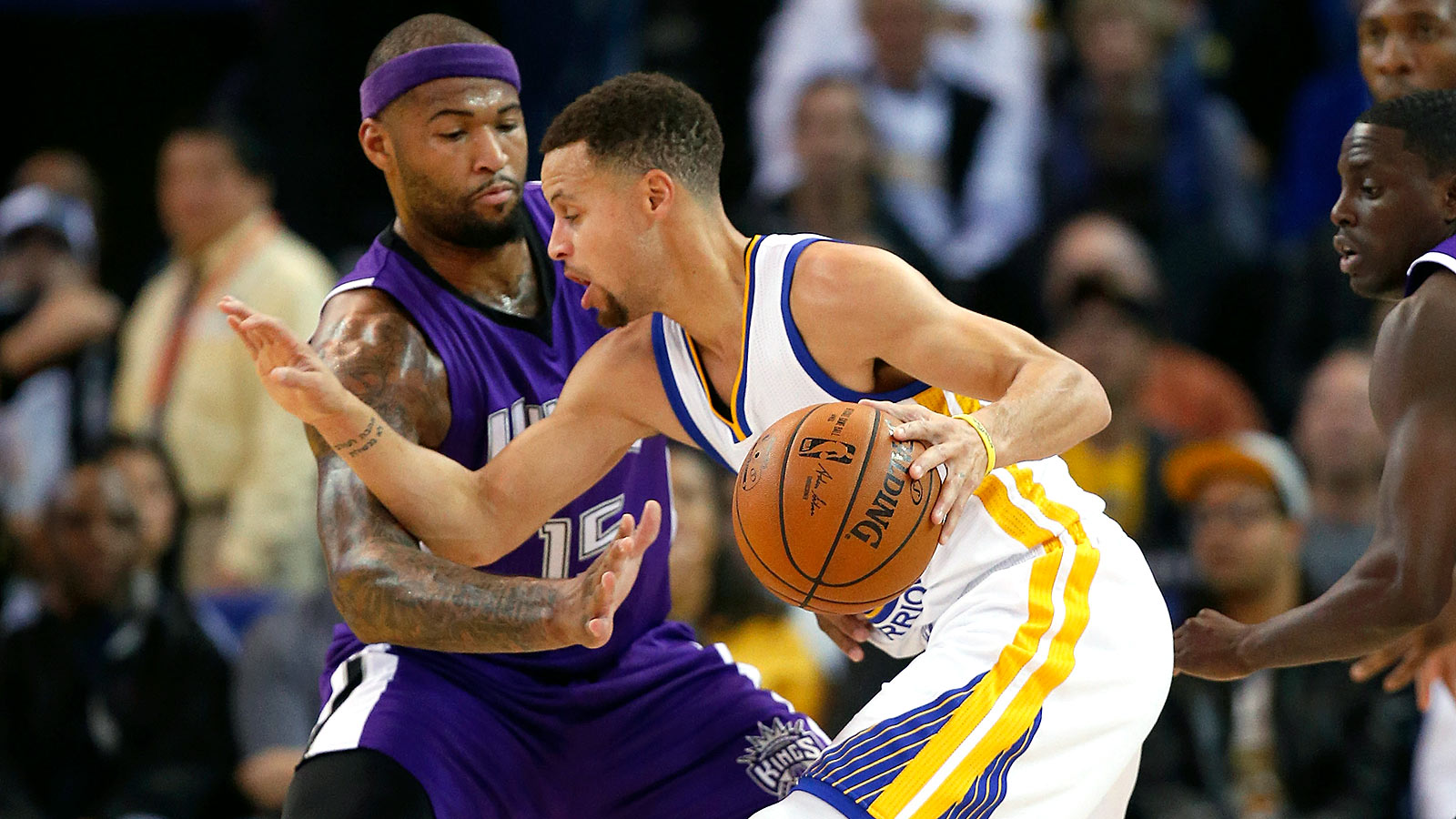 Even when you think you're doing a good job defending Stephen Curry — like holding him scoreless for most of the first half — he's one three-minute stretch away from embarrassing you and torching your defense.
Case in point: The Sacramento Kings did a wonderful job limiting the Golden State Warriors superstar on Monday night. But it's only a matter of time until the Curry's 3-point avalanche buries you.
After holding Curry scoreless for the first 21 minutes of the game, Curry decided to become a one-man wrecking crew, lighting the Kings up for 17 points (5 3-pointers) in the final three minutes of the second quarter:
The last 3-pointer, the pull-up in transition off a steal, is simply ridiculous. Though it's not as if it's surprising. For any player, that 48-second reel would be their career highlight. Crossovers. Step-back 3-pointers in a defender's face. Pull-up 3-pointers amid chaos.
That's just a normal day at work for Curry. Overall, he finished with 23 points, 14 rebounds and 10 assists, including this alley-oop pass to Andrew Bogut for a hammer throw down: