Steph Curry burns his brother Seth with 30-foot three-pointer in his face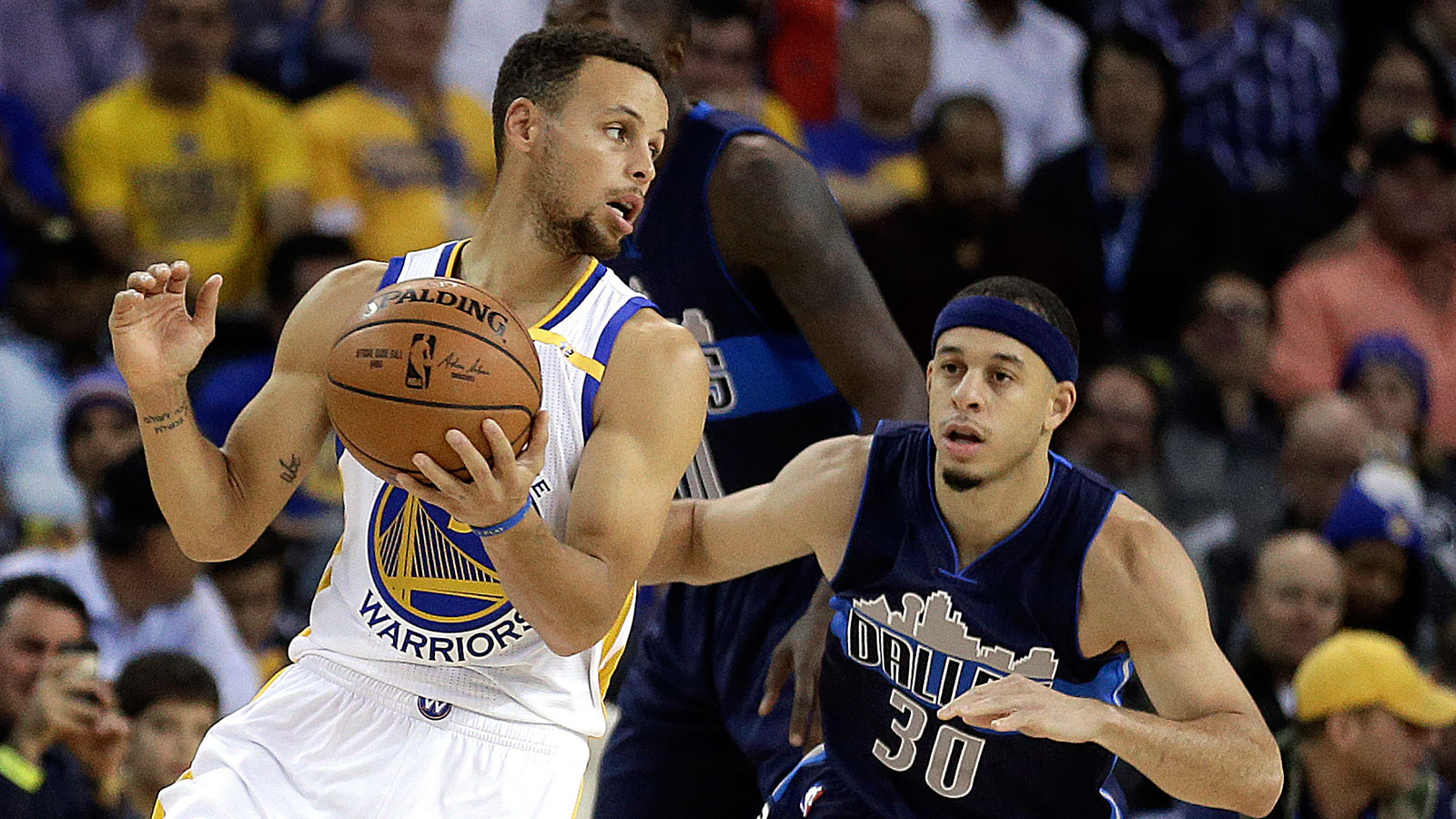 Steph Curry must've developed his ridiculous range in recent years, because his brother Seth sure didn't seem used to it Wednesday night.
Seth should've known he has to pick up Steph much sooner than he did on this play, as his big brother pulled up from 30 feet and dropped a trey on him.
Chances are poor Seth was a bit shell-shocked along with the rest of the Dallas Mavericks, as the Golden State Warriors were busy blitzing them to the tune of a 67-36 halftime lead. Steph, Klay Thompson, Kevin Durant and Draymond Green combined to go 14 of 21 from three-point range.
It was just two nights after Steph set an NBA record with 13 threes.
Seth Curry intercepts pass for Steph, drains a 3. Backyard basketball. Mom coming out with Kool-Ade.

— Scott Ostler (@scottostler) November 10, 2016
Seth Curry intercepts Steph pass, goes coast-to-coast for weaving layup. Mom calls 'em both in to dinner.

— Scott Ostler (@scottostler) November 10, 2016
Seth Curry's smarts on D has been really impressive. Another steal for him on a PNR switch, the little lead Steph likes to throw to Dray

— Nate Duncan (@NateDuncanNBA) November 10, 2016
Seth, who once played for the Warriors' D-League team and is with his second team in as many NBA seasons, got a rare start with several Mavs sitting out. He took a whopping 17 shots, making just four, but had nine assists, five steals and some tenacious D to help the Mavs make a game of it. Steph even rolled his ankle guarding him, leaving the game to get it retaped before returning.
If this is Steph's baby-baby brother, we could be in for some more memorable Curry battles many years from now.
Handles. 🏀 https://t.co/ir8fSVLfOT

— SportsCenter (@SportsCenter) November 10, 2016