8 retired NBA stars who should come back to chase a ring with the Warriors
The Golden State Warriors are probably going to win the 2016-17 NBA title.
I know, I know. Heresy, right? "LeBron James!" "They have to play the games!" "Other random loud noises that indicate displeasure with that statement!"
Unfortunately for the rest of the league, the oddsmakers in Vegas seem to agree with that prediction. The Warriors are actually odds-on betting favorites to take hom the championship next season, which is unheard of in gambling terms. I don't mean that they have the best odds of the field; they were literally listed at -150 (meaning you have to wager $150 to win $100 profit) after Kevin Durant announced his decision to head to Golden State.
So if we assume that Vegas is right, and if we assume that nothing will go catastrophically wrong for the Warriors next season, that raises a question: Is Golden State so good that it could sign a retired NBA player and still win the championship? It gets 15 roster spots; does a team this talented really need all of them?
What if instead, the Warriors tried to share the wealth by coaxing a retired former player back into the league to win his first title? Stephen Jackson already seems to be making his case to be that player, as the veteran-turned-analyst is reportedly trying to earn a camp invite with the Warriors.
Jackson is small potatoes, however. If Golden State is going to do this, it might as well make a big splash. Here are seven Hall of Famers and former All-Stars who could bring something to the table for the Warriors and earn their first NBA championship.
'Sheed already has a ring, so he doesn't quite fit on this list. There was no way we were leaving him off, however, because if you're talking about a former player coming out of retirement, you have to talk about Sheed. He'd trash talk, play the absolute bare minimum of defense and launch 3s all game long. He has a bit of coaching experience these days, too, so he'd probably be more than happy to help out should Steve Kerr need to take a day or two to rest during the season.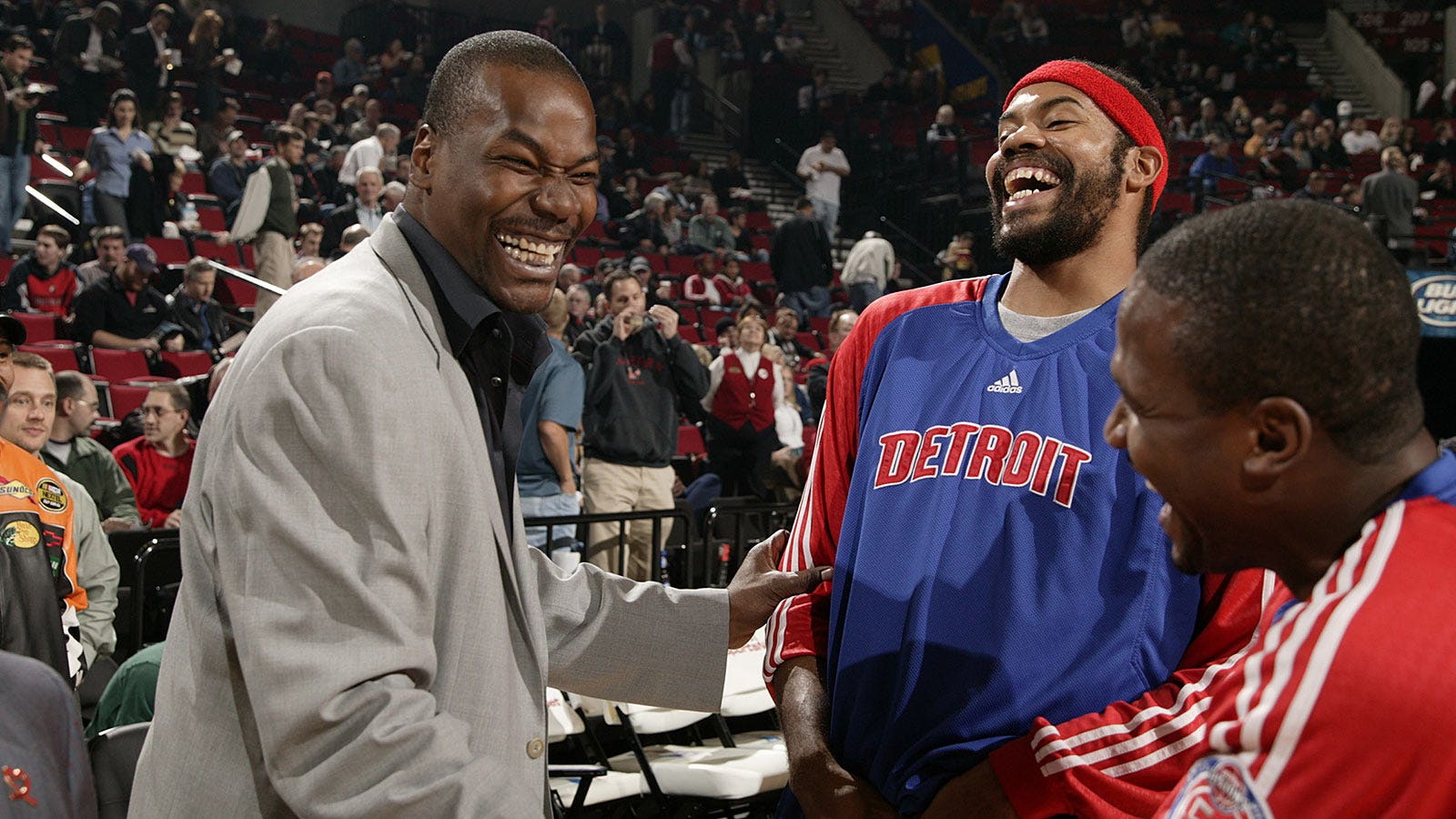 It feels like Malone has to be on this list, so here he is. Honestly, though, it's hard to see how he could bring any value to the Warriors. Maybe his pick-and-roll prowess could make him into a viable Draymond Green backup, but I'm not sure the Mailman would be as willing a passer as Green is once a defense forces the ball out of Stephen Curry's hands. And if you're bringing back Malone, you probably have to bring back John Stockton, too, just for the sake of consistency.
The Warriors have all the skill that they need. With most of their big men gone, though, they're missing an enforcer. There's no better man for the job than Oakley, Michael Jordan's good friend and unofficial bodyguard. Someone tries to knock Stephen Curry down? Don't worry. Oak's got him at the next dead ball. And after that, no one will ever try to foul Curry, or Durant, or Thompson, or even Shaun Livingston ever again.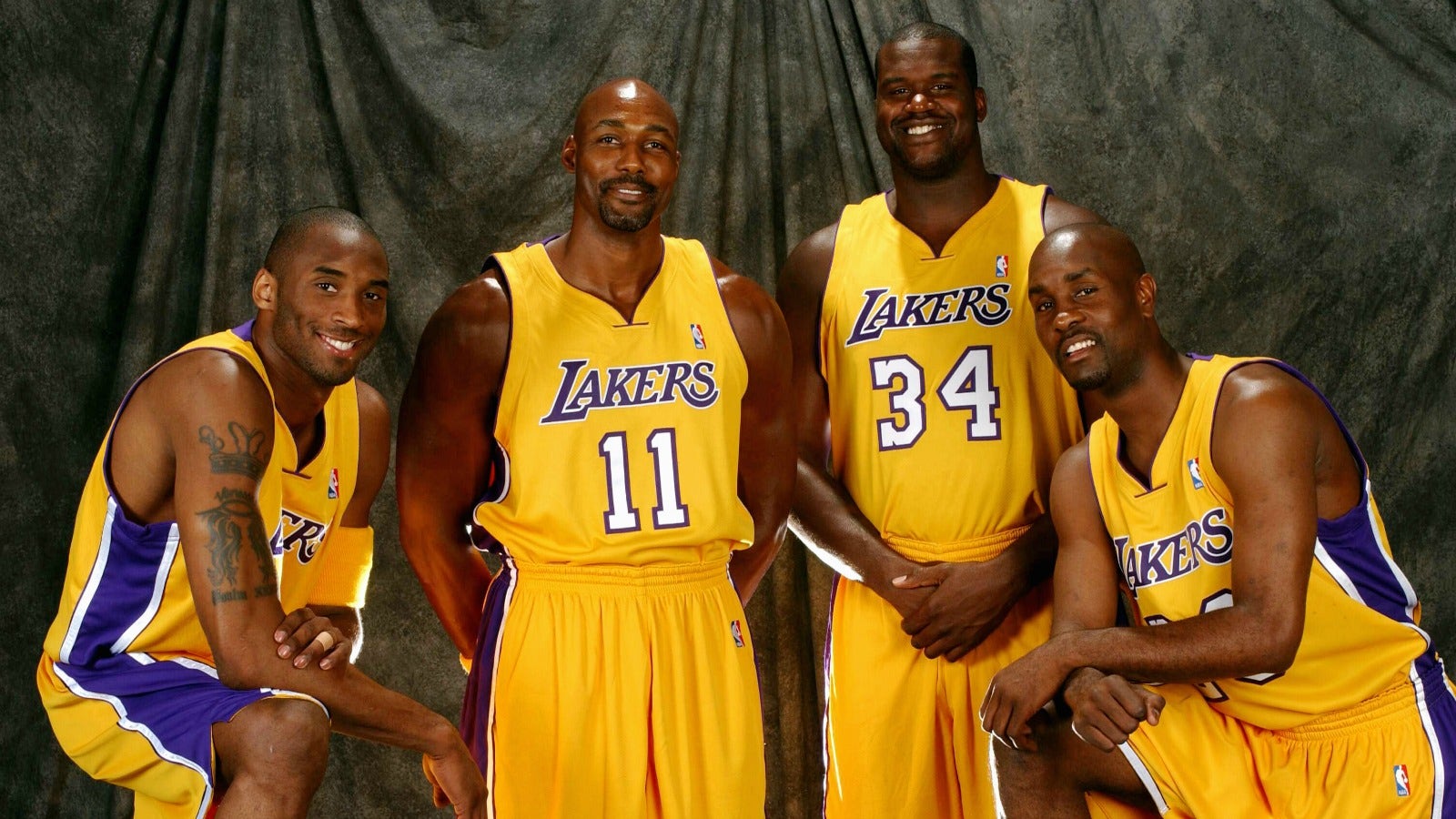 With no hand-checking, AI could still probably get 20 points off the bench in the Warriors' high-paced offense. He'd be a fantastic locker room presence, keeping it positive in the face of Draymond Green's intensity. If Golden State didn't already have a backup point guard, this would be an even better pick — the only downside is that a comeback might jeopardize Iverson's eligiblity for his Hall of Fame induction in September.
Golden State is all set on the perimeter with its starting lineup, but there's not a whole lot of depth to be found on the bench. McGrady was in the league as recently as 2013, so he's still in pretty solid shape. With his ridiculous court vision, he'd be more than capable of moving the ball within the Warriors' offensive principles. He's not the greatest 3-point shooter, but he'd have no problem knocking down the kind of wide-open looks he'd get in Golden State.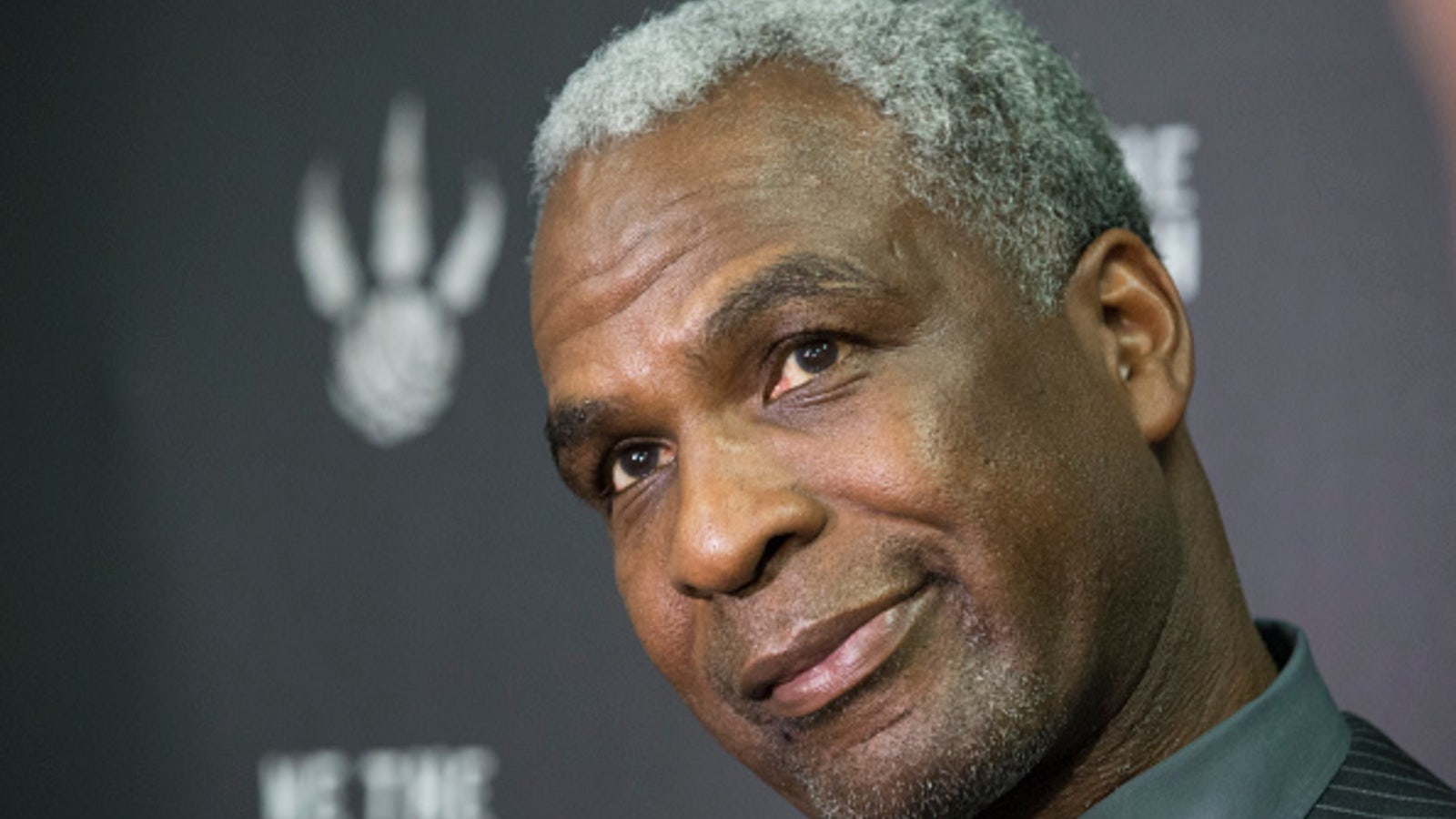 It's a good thing that small-ball is taking over the NBA. Otherwise, the Warriors might be in trouble with their complete lack of big men. There aren't many intriguing options left in free agency, and none of the young Golden State bigs looks like he'll make the roster. So why not go big with the biggest of big men? A team that's managed to keep Stephen Curry healthy (mostly) could probably take care of Yao's feet long enough for him to play a few minutes, block a few shots, grab a few rebounds and force a frustrated jeweler to fit a monstrous championship ring for the big man.
Or, if the Warriors want to go a different direction with a big, they could address some of their potential defensive problems by bringing in the king of the finger wag. Golden State's perimeter players are quick enough to defend 80 percent of the court by themselves. All Mutombo would have to do is dance around in the paint, avoiding defensive 3-second calls, and chase down anyone unwise enough to try to get to the rim. The risk of being rejected and taunted by a 50-year-old man would be enough to deter several shots a game on its own.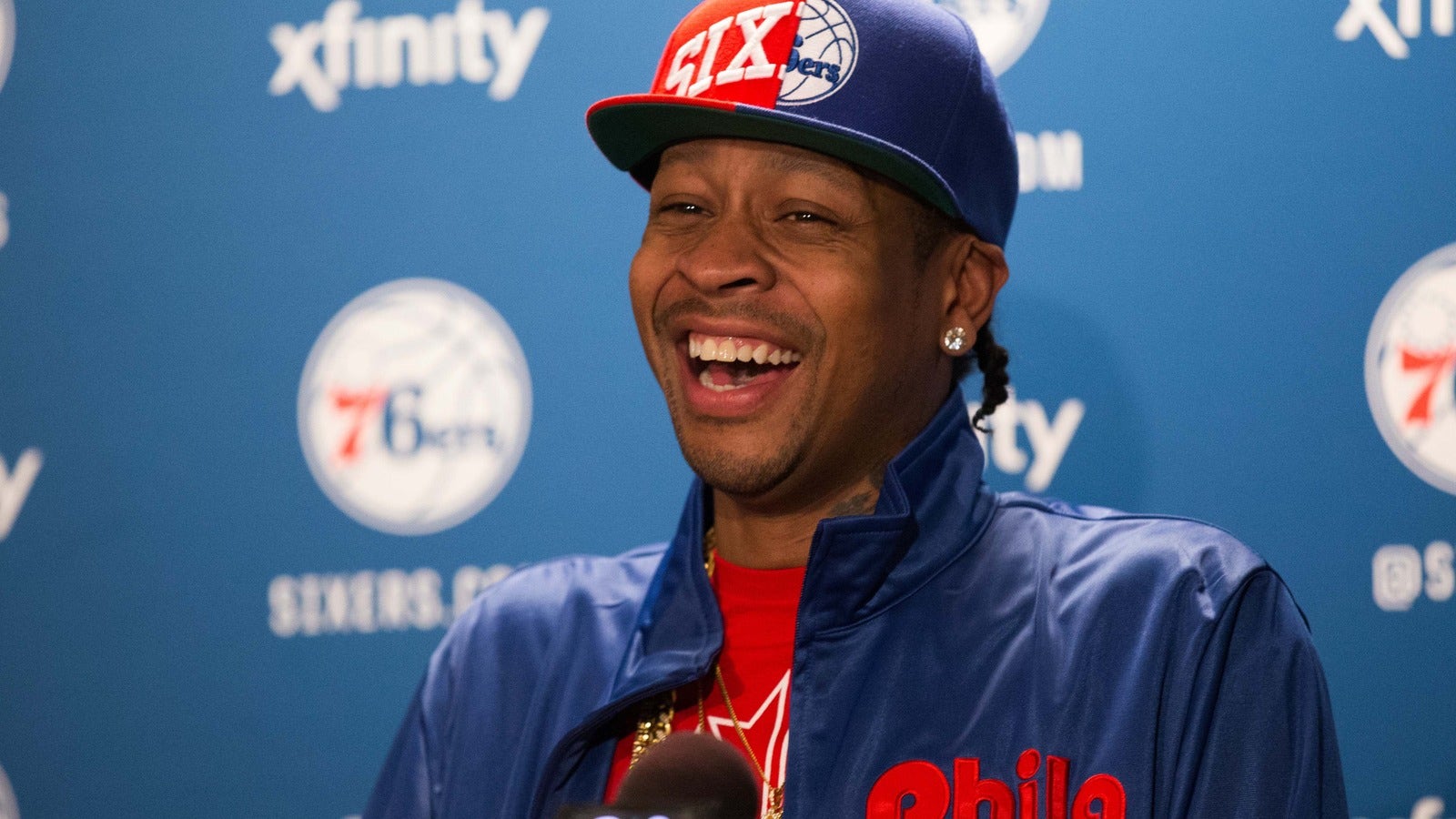 If Reggie can still shoot, then he can play for the Warriors. In fact, he's the one player on this list who could actually stay on the court for Golden State, assuming the team could cover for his defensive liabilities. The only problem is his claim earlier this week that he would have had no interest in chasing a ring during the final years of his career. One assumes that holds true to this day — although for the veteran's minimum and a shot at an elusive championship, I'm guessing Miller could be convinced to come out of retirement. He'd play it off as a joke, of course, but he'd cherish the hell of that championship.
The Warriors will be awesome in 2016-17. If they have a weakness, though, it will be rebounding. The Cavaliers exploited that at the most inopportune times in The Finals, and Golden State could do nothing but flail as it tried to prevent Cleveland from garnering extra possessions or getting out on the break after a missed Warriors shot. Chuck's only 6-foot-4, sure. The league is much smaller these days than it was during his prime, however, and Barkley has the weight to make up for his lack of height. The downside for the Warriors? Given Chuck's tendency to launch from deep during his career despite being a miserable 3-point shooter, Golden State's affinity for the long ball would bring out the worst in Barkley.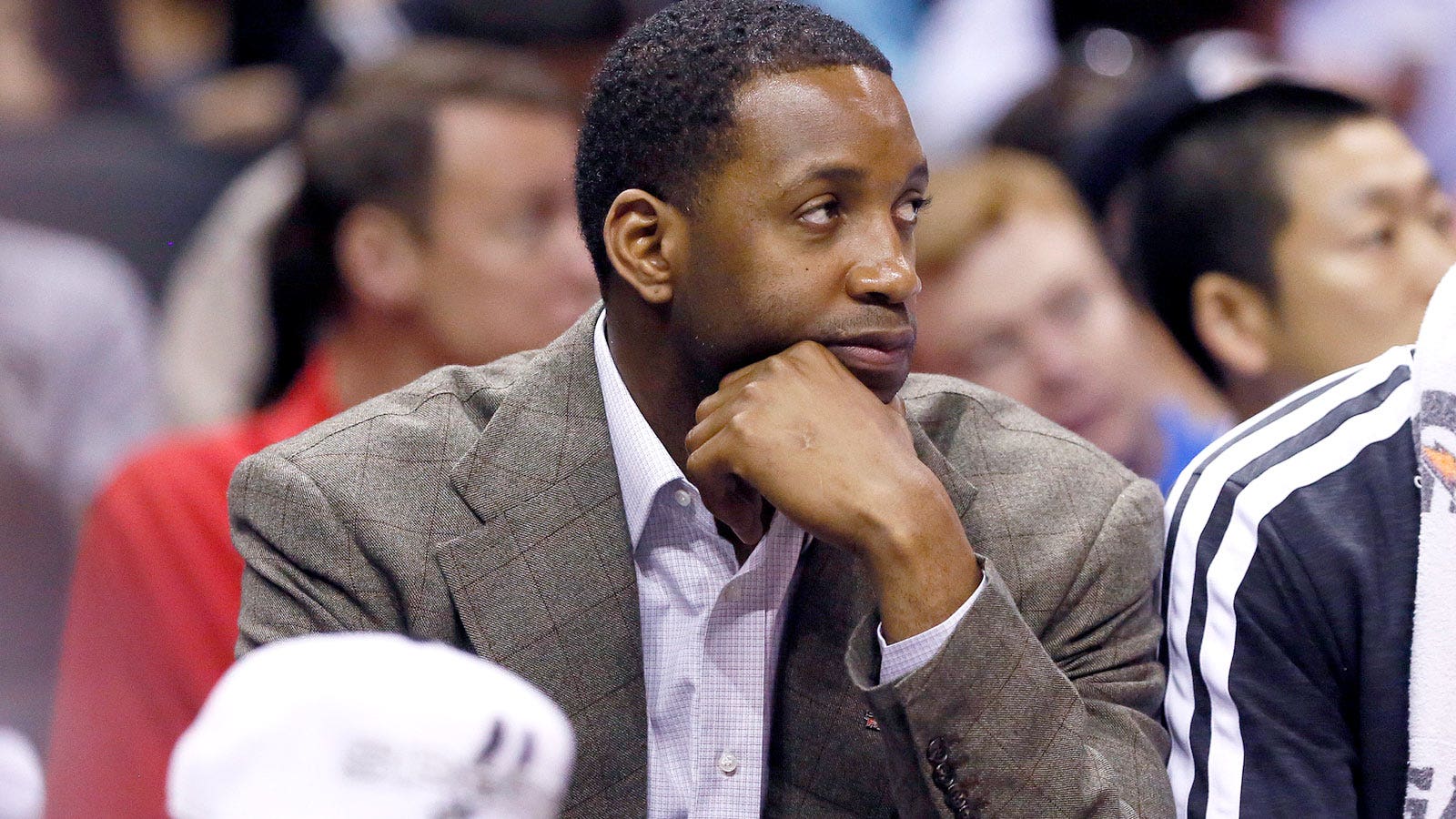 Maybe finally getting a ring would make him back off on the Warriors, though.