NBA scout: Warriors are 'the title favorites again'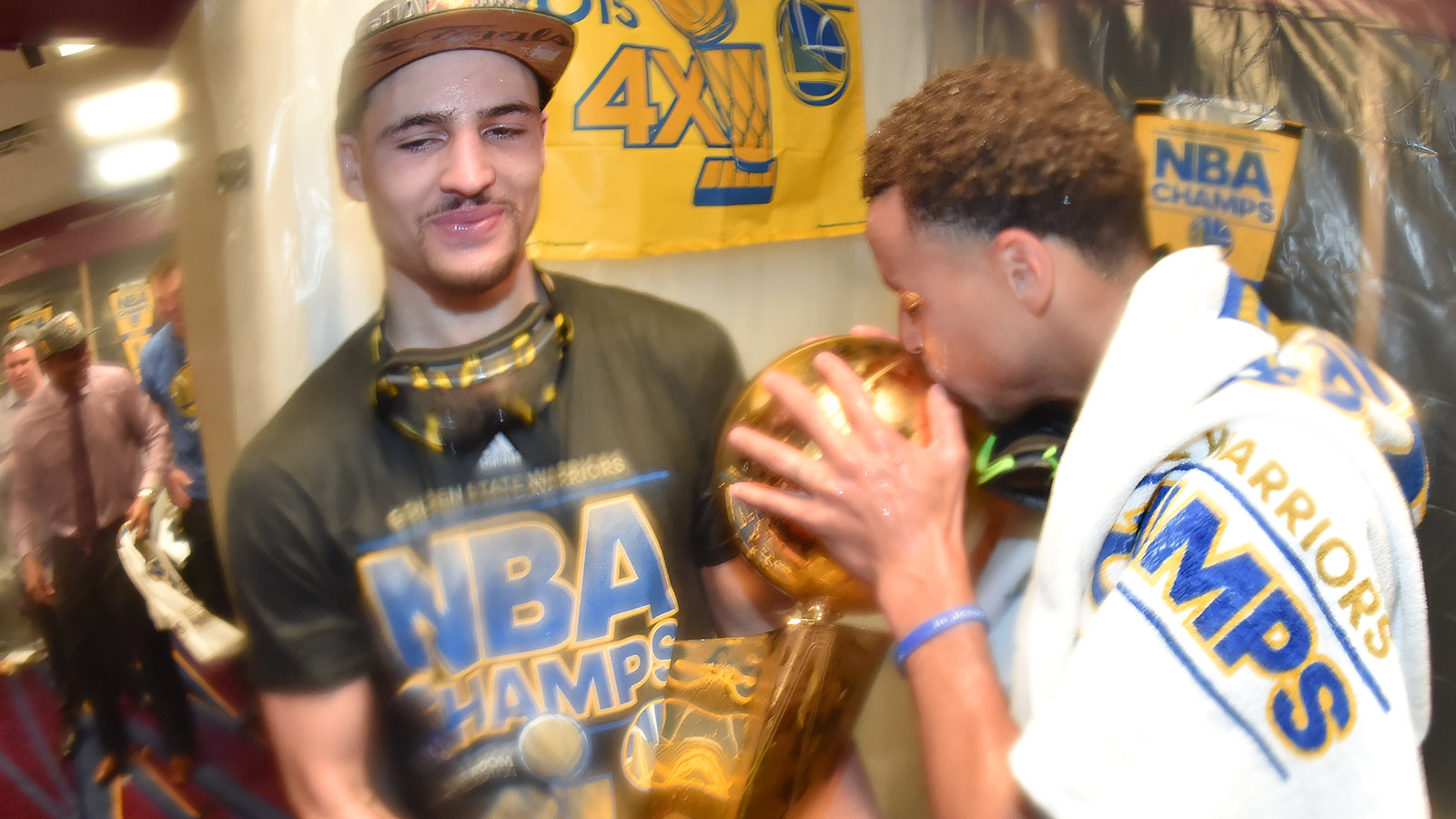 Sports Illustrated recently spoke with several anonymous scouts to get the inside scoop on all 30 teams heading into the 2015-16 NBA season.
Though many experts have doubted the legitimacy of the Golden State Warriors' title defense — citing their "luck" with health and their road to the Finals — one scout sees them as the clear title favorites heading into next season because of their elite versatility on both ends of the floor:
This assessment is in line with the consensus opinion of the Warriors, though saying Thompson could be a No. 1 offensive option — at this point at least — could be a stretch.
The Warriors may have benefitted from being healthy and not facing the San Antonio Spurs or Los Angeles Clippers, but they were dominant throughout the regular season regardless, and realistically would've been the favorite against either opponent.
Time will tell how legitimate the Warriors are — are they a one-hit wonder or a budding dynasty? — but they have youth on their side and, after last season, championship experience.
Doubt the defending champs at your own peril.
"They're the title favorites again. They're a Swiss Army knife on both offense and defense when it comes to their team versatility… Playing devil's advocate, they never really faced the starting point guard in any playoff series. That's nitpicking, but it was the perfect setup for Stephen Curry. You can't let him save all his juice for offense, because he's so lethal with the ball… Curry's defense can definitely improve, but he became a better system defender. They switched a lot with all their versatile guys, but they tried really hard not to let Curry get switched onto bigs or wings who could post him up in isolation spots… I can see Klay Thompson being a No. 1 scoring option on his own team. You have to limit his clean looks, you can't ever sag off of him on the weak side, you can't help off of him… They don't need to run any plays for Harrison Barnes; he's able to create things with his activity and off-ball movement. Big-time athlete. Some of their versatility came from his ability to defend stretch fours and not give anything up. He has unbelievable strength—strong legs, strong core—to hold his own in the post… Draymond Green's greatest strength is that he guards multiple positions and he goes all out. He's just suffocating everyone from guards at the line to big guys on the block, and he's moving smoothly between those responsibilities as possessions unfold. He's a great, loud defender: He gets into it, the crowd gets into it, and opponents feel the impact. How many times did they turn his defensive plays into three-pointers on the other end?"