Klay Thompson refutes his dad's prediction that Lakers will end Warriors' streak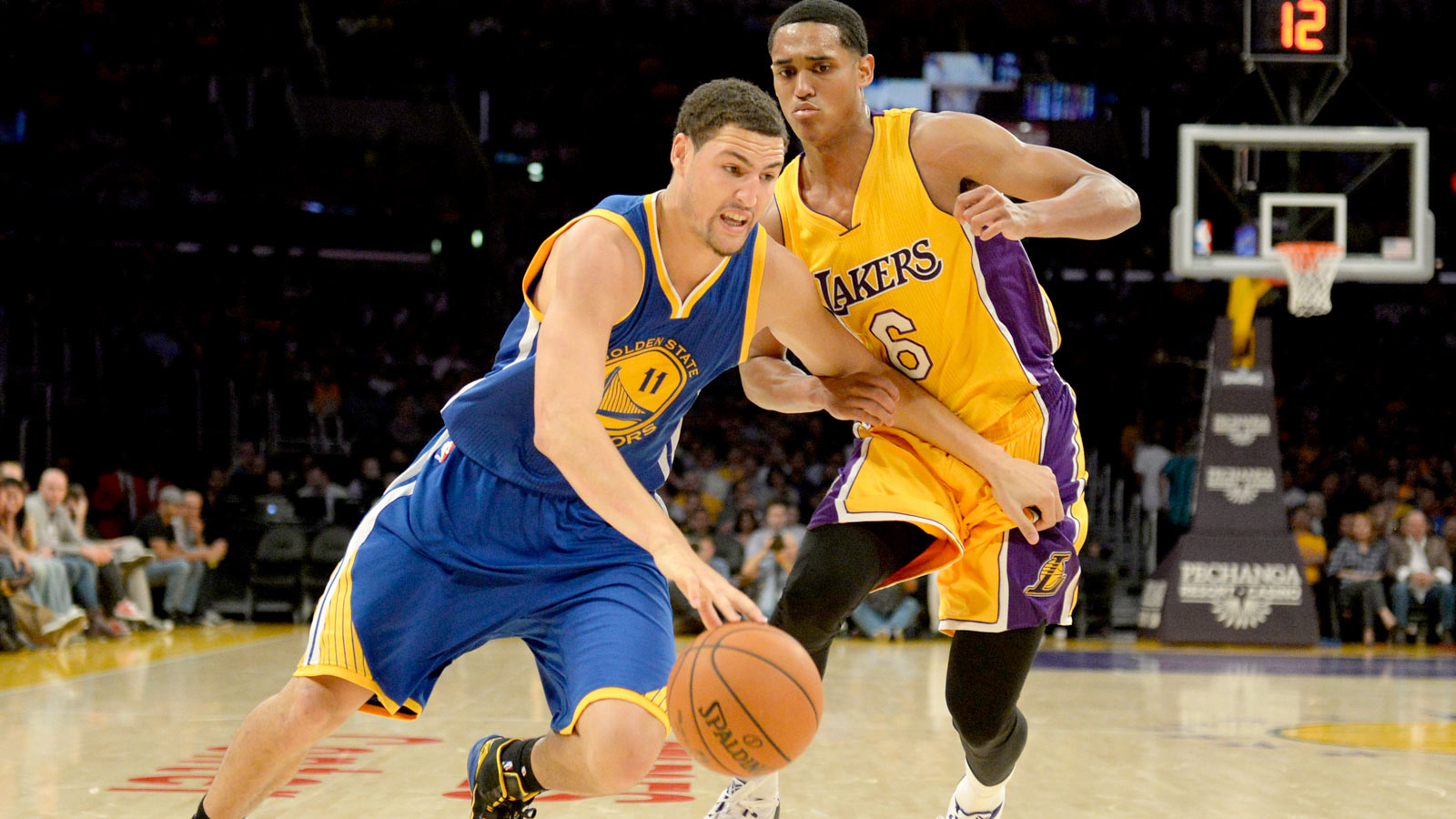 Standing in the way of the 15-0 Golden State Warriors making history and becoming the first NBA team to start a season with 16 consecutive victories: the 2-11 Los Angeles Lakers.
It sounds like a cruel joke. Really? This is the team that's supposed to keep the Warriors from the all-time record?
But before you laugh too hard, listen to what Mychal Thompson, father of Klay Thompson and the Lakers' radio color commentator, has to say about what he views as a potential trap game, via Sporting News:
"They're going to take the Lakers lightly. They'll look at the Lakers record and go 'Oh, they're a lottery team. We're not going to take them that seriously.' I think the Lakers will go out there with a sneak attack and surprise and shock the world. And like you said, I'm predicting the Laker victory in Golden State to stop their 15-game winning streak and prevent them from breaking the record."
Mychal Thompson is also a former Laker, so there's some bias there besides just his corporate ties, but he makes an interesting point: What if the Warriors take the Lakers too lightly? Could L.A. catch them off guard? Is that even possible?
Well, not if you ask Klay Thompson. He responded on KNBR's Fitz and Brooks show, claiming that his father is just saying that because he works for the Lakers:
"Yeah, I saw that. But I know he really doesn't believe it deep down. I think he's just doing it for entertainment value," said the 25-year-old shooting guard who sports a 21.4 points per game average against the Lakers in his career.

"Can't blame him. It's his job. He's got to stick with the team that pays the bills. But deep down he knows that it's going to be a very, very tall task for the Lakers tomorrow."
The Warriors have taken teams lightly lately, but when they flip the proverbial switch — and play their small-ball death lineup of Draymond Green, Harrison Barnes, Andre Iguodala, Klay Thompson and Stephen Curry — they destroy opponents.
The Lakers — 17- to 17.5-point underdogs — will have their work cut out for them.