Warriors' Klay Thompson looks back on 37-point quarter vs. the Kings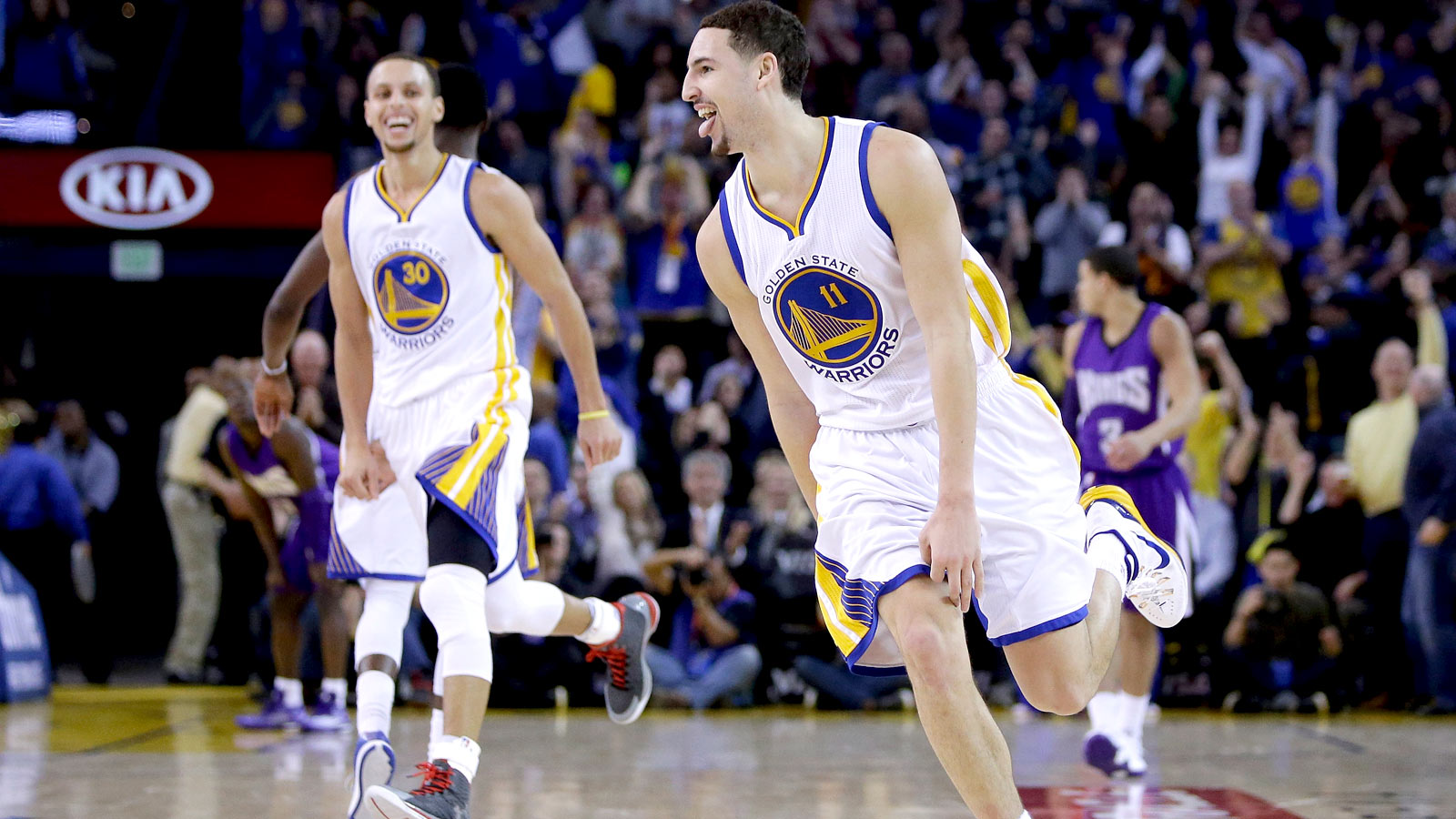 Whenever the Sacramento Kings are in town, as they are now to face the Golden State Warriors on Monday night, Klay Thompson is reminded of his record-setting, 37-point third quarter against them last season.
Thompson's stat line during the Warriors' 126-101 victory over the Kings on Jan. 23 — 13-of-13 shooting, including 9-for-9 on 3-pointers — seems unreasonable even for a video game, let alone in real life.
Yet even though a shooting performance like that had never been done before, and is nearly impossible to replicate, Thompson says his goal to beat it — not necessarily against the Kings Monday night, but just sometime in the future.
"Honestly, it'd be nice to break it one day," Thompson told the San Francisco Chronicle after Monday's shootaround. "It'd be really, really tough, obviously. All the stars have to align, but I do look back on it sometimes because it was such a crazy zone that I was in. Thirteen shots in a row is hard to do in practice, so I don't know how I did it in a game: a lot of luck and a lot of unselfish play from my teammates."
Thompson then put things in proper perspective, as most teams are lucky to score 37 points in a quarter — a player doing so is borderline insane.
"If you have a 37-point quarter as a team, that's amazing. To do it individually, I still can't believe I did that."
Relive Thompson's performance below: