Warriors' Klay Thompson sprains his ankle in final minute of win over Pacers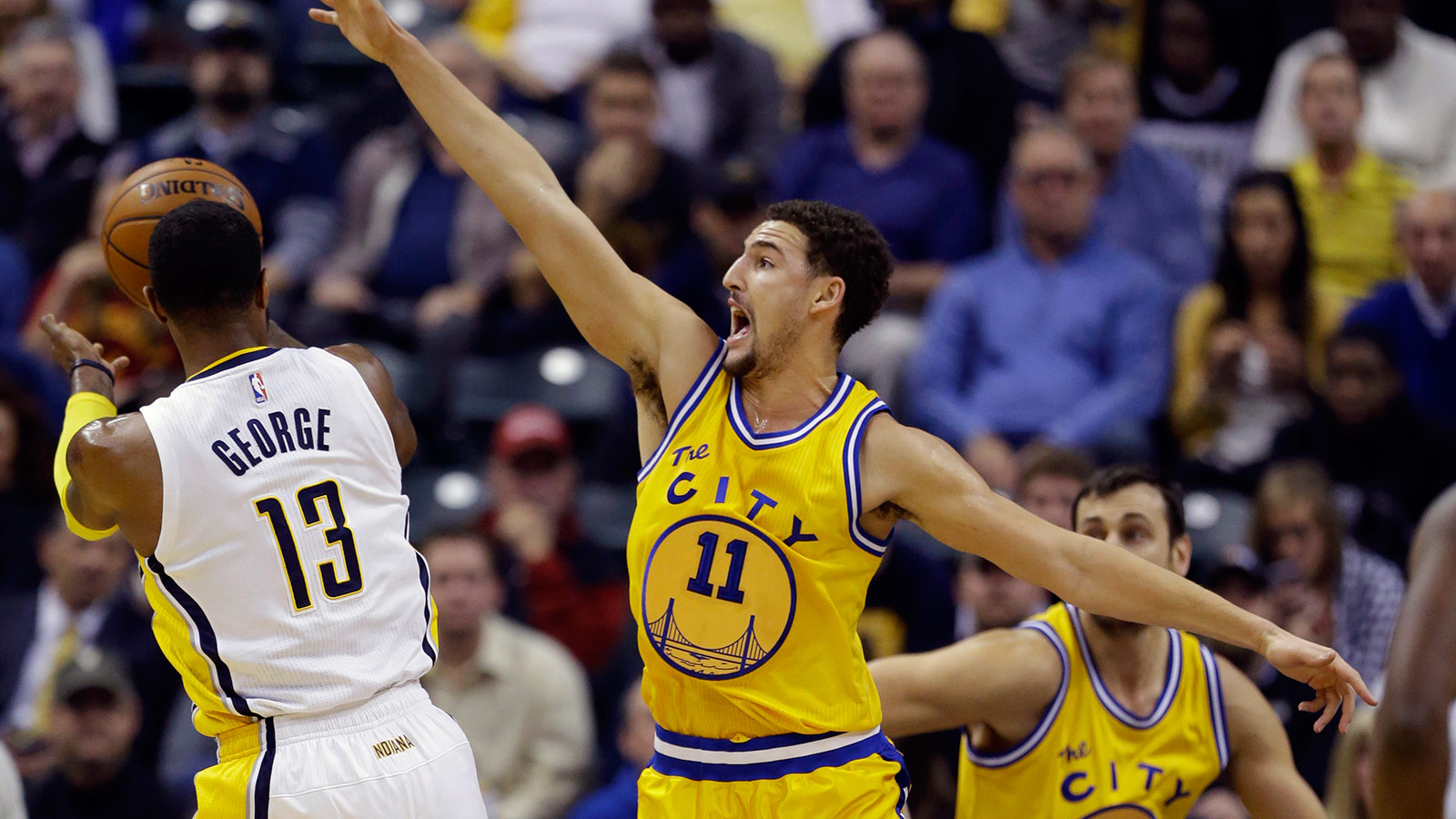 Golden State Warriors swingman Klay Thompson suffered a sprained right ankle in the final minute of the team's 131-123 victory over the Indiana Pacers on Tuesday, according to Inside Bay Area.
X-rays on Thompson's ankle were negative as reporters saw him walking with a limp after the game.
Thompson went to contest a shot by Pacers forward Chase Budinger, who was driving down the land, and landed awkwardly on teammate Shaun Livingston's foot, twisting his ankle.
Klay just walked by the media scrum, with a pretty good sized limp

— Ethan Strauss (@SherwoodStrauss) December 9, 2015
"I just rolled it," Thompson said. "Luckily, it's not a bad sprain or anything. It's going to be sore for a couple of days, but I should be back in no time."
Thompson scored a season-high 39 points (13-of-21 shooting) and made 10-of-16 three-pointers. The Warriors held a 32-point advantage at one point — and 28-point advantage heading into the final frame — before their reserves gave up the lead and the starters were forced to come back in midway through the fourth.
Golden State's next game — when they can break their tie with the Miami Heat for second all-time on the most consecutive regular-seasons wins list (27) — is against the Boston Celtics on Friday night.