Rockets fans have zero faith Houston can beat the Warriors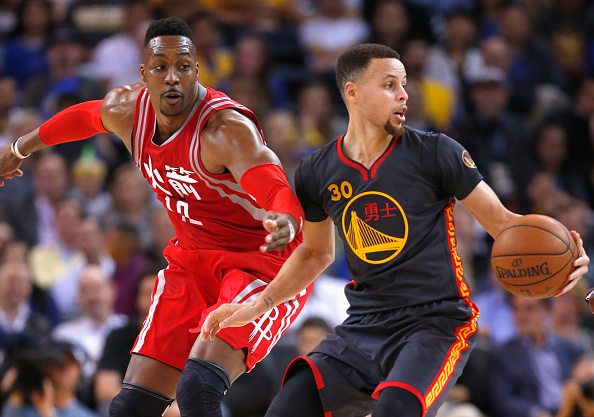 To say the Houston Rockets face a steep climb in their first-round series against the Golden State Warriors would be a slap in the face to steep climbs all over the world. Just ask their fans (via Deadspin):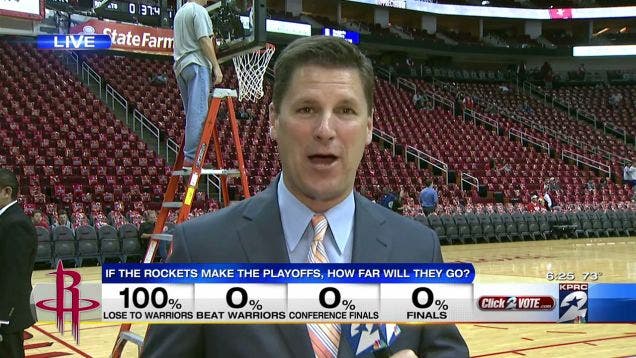 Arguably the most disappointing team in the league, this season's Rockets lack all the gooey unquantifiable goodness they had a year ago, when they pushed through to the Western Conference Finals and gave Golden State everything they had in a really close five-game series.
Last year, it was unclear which player was better: James Harden or Steph Curry. This year, don't be surprised if nobody talks to you ever again if you ask that question out loud.
To advance Rockets would have to win 4 of 7 games. against Warriors team that lost 9 times in 82 games, 4 of last 22 games.

— Jonathan Feigen (@Jonathan_Feigen) April 14, 2016
The Rockets aren't a two seed anymore. They're a scrambling .500 ball club that needed to defeat the Sacramento Kings in Game 82 just to qualify for the playoffs. The Warriors beat them three times this season, outscoring the Rockets by 12.0 points per 100 possessions in games that looked more like a high-speed car chase (where one car consistently catches on fire) than healthy competition.
Warriors vs. Rockets. Sharpie.

— J.E. Skeets (@jeskeets) April 14, 2016
Besides the fact that Golden State is much better, there are a few basic reasons why Houston doesn't stand a chance. Two weaknesses really stand out:
1) They rank 27th in turnover percentage. It doesn't take a marine biologist to know that ending a possession by giving the ball to the other team is poor form. But turnovers against the Warriors are an especially harsh brand of self-mutilation. It's impossible to beat them four times, let alone once, when Curry, Draymond Green and Klay Thompson are off in transition, firing up open shots because you can't take care of the ball.
2) Nothing about Houston's defense is particularly inspiring — they finished the season with a bottom-10 outfit — but their inability to end possessions with a rebound is a killer. The Rockets rank dead last in defensive rebound rate, despite having pugnacious, athletic perimeter guys like Dwight Howard and Clint Capela.
Houston was terrible in both categories last year, which suggests some of their previous success probably also benefitted from a certain measure of luck. But there is no one reason for the fall-off. The Ty Lawson signing was a disaster, but they didn't have him at all last year. Howard's been an above-average starting center, and Harden scored more points than anybody in the league (Curry included).
Things just didn't work out. Which is why they get a first-round demolition at the hands of arguably the best regular-season team in NBA history as a result.