Warriors' Barnes could reportedly miss up to six weeks with high ankle sprain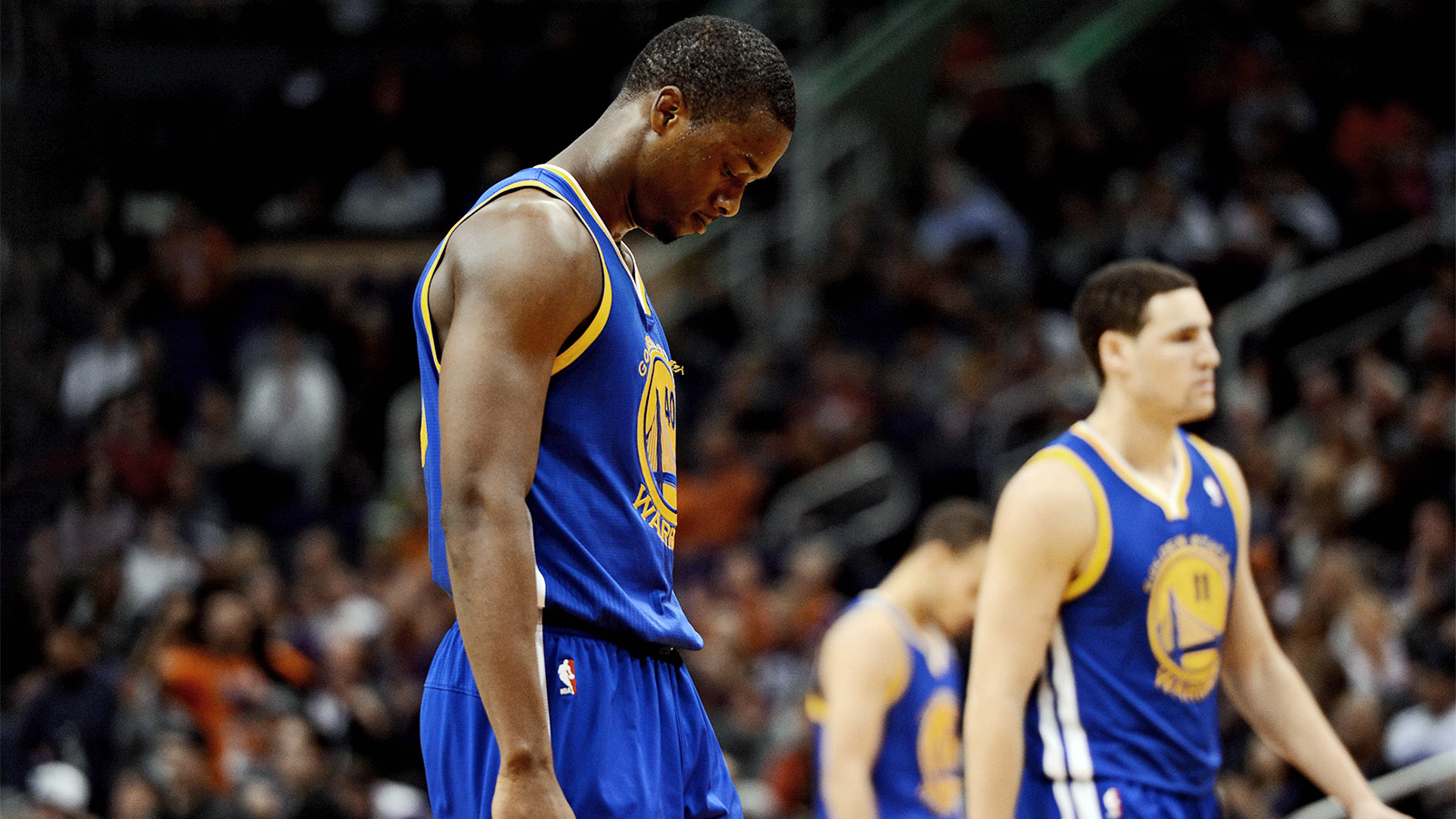 Golden State Warriors forward Harrison Barnes missed his second consecutive game with a left ankle sprain on Monday night, and will miss the rest of the week — if not longer.
The Warriors plan on re-evaluating Barnes on Sunday, meaning he'll miss Wednesday game at Charlotte and Saturday's at Toronto at the very least, according to the San Francisco Chronicle.
When Barnes landed on Markieff Morris' foot and fell in Phoenix on Friday, he clutched the area above his sock, indicating a "severe" high ankle sprain.
"It's been pretty well established that high ankle sprains take a longer recovery period," said Dr. Ken Jung, a foot and ankle surgeon at Kerland-Jobe Orthopedic Clinic in Los Angeles, who spoke with the San Francisco Chronicle. Jung said that type of injury usually has a six-week recovery.
Six weeks from last Friday would put Barnes at a Jan. 8 return date for the Warriors' game in Portland against the Trail Blazers, and have him missing 18 total games.
For those claiming that the 19-0 Warriors didn't deal with much adversity last season, they have some now with Barnes out and head coach Steve Kerr still recovering from several offseason back surgeries.