Gilbert Arenas thinks he knows how to beat the Warriors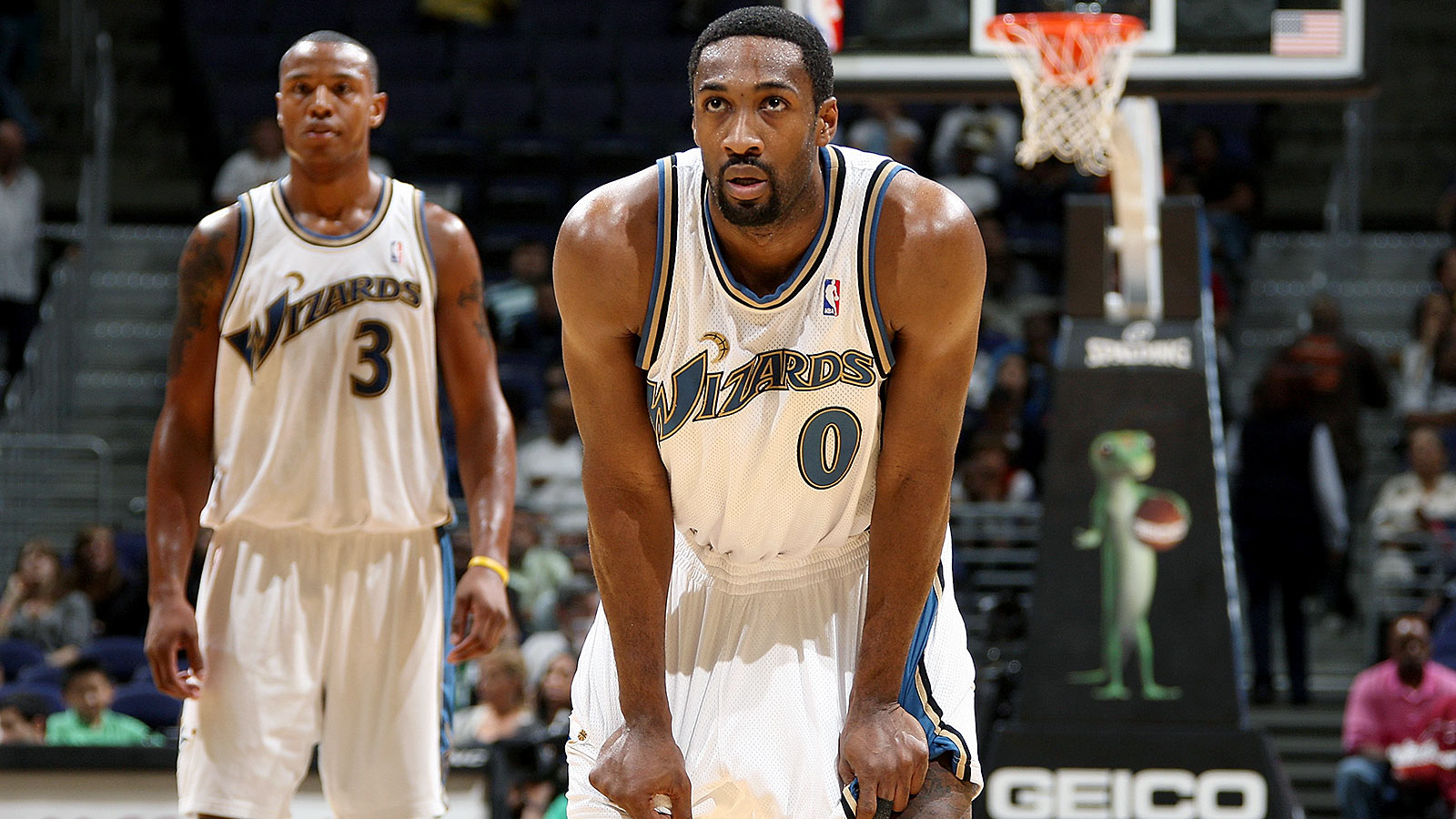 Former NBA star Gilbert Arenas has been active on Instagram lately, offering random bits of basketball-related advice and strategies to whoever will listen.
In one of his latest posts, Arenas claims he has a radical idea to stop the Warriors from the No. 8 seed's perspective (currently the Houston Rockets): Double team and even face-guard Stephen Curry with Patrick Beverley and James Harden the entire game, hold him to 0-5 points, and live with playing defense 3-against-4:
It's a bold strategy, Cotton. But it almost certainly wouldn't work.
Arenas' argument makes some sense, in theory, but it's not as if defenses haven't tried similar tactics — albeit not to his extent — to no avail.
Opponents have tried to aggressively defend Curry around the 3-point arc and when he's involved in pick-and-rolls, showing high and often doubling or trying to trap him near a sideline. There's rarely a moment when he's off the ball that he doesn't have at least one defender within a couple feet of him. That's every defense's m.o.
The Warriors know this, though, and have perfected the subsequent actions after Curry gets rid of the ball. Draymond Green — often Curry's screener — will flash to receive a quick pass from Curry and then attack downhill, flanked with two shooters in each corner (Klay Thompson, Harrison Barnes, Andre Iguodala, etc.) and a big man near the rim (Andrew Bogut or Festus Ezeli).
Then, it's pick your poison.
Most defenses aren't fast enough to recover, giving the Warriors a 4-on-3 advantage, which is often the kiss of death. Green can drive and score himself, dish out to an open shooter (if you dare leave one), or throw a lob to Bogut or Ezeli to slam home.
The sequence looks like this:
It doesn't work every time, but the success rate is high enough that defenses have to think twice about committing a second defender to Curry. And if you continue to do that, he'll make you pay continuously:
Sure, not scoring in a game would probably bother Curry to an extent, but if the Warriors continue to pick apart your defense and build an insurmountable lead, it doesn't really matter.
Plus, there's almost no way — even if you threw two guys at him — Curry would only score 5 points in a game. The Warriors will find a way to get him open off the ball — by using Iguodala or Shaun Livingston or Leandro Barbosa or, heck, even Draymond Green as the lead ball-handler — or use that attention to generate baskets for the rest of his teammates.
And good luck hounding him in transition:
Early @stephencurry30 #SPLASH on @csnauthentic. pic.twitter.com/cOjAp3Qubl

— GoldenStateWarriors (@warriors) March 8, 2016
If stopping the Warriors was as simple as throwing two defenders at Curry, someone would've figured that out by now. Golden State moves the ball too well and is simply too good at shooting to be bogged down by a high school defensive scheme.
Arenas has a good point, though: You can't let Curry get his and create for his teammates. That's obvious. It's an either-or situation.
It's just nearly impossible to decide which outcome is worse.
Jovan Buha covers the NBA for FOX Sports. Follow him on Twitter: @jovanbuha.