Draymond Green freaks out when he sees a Michigan shirt in media scrum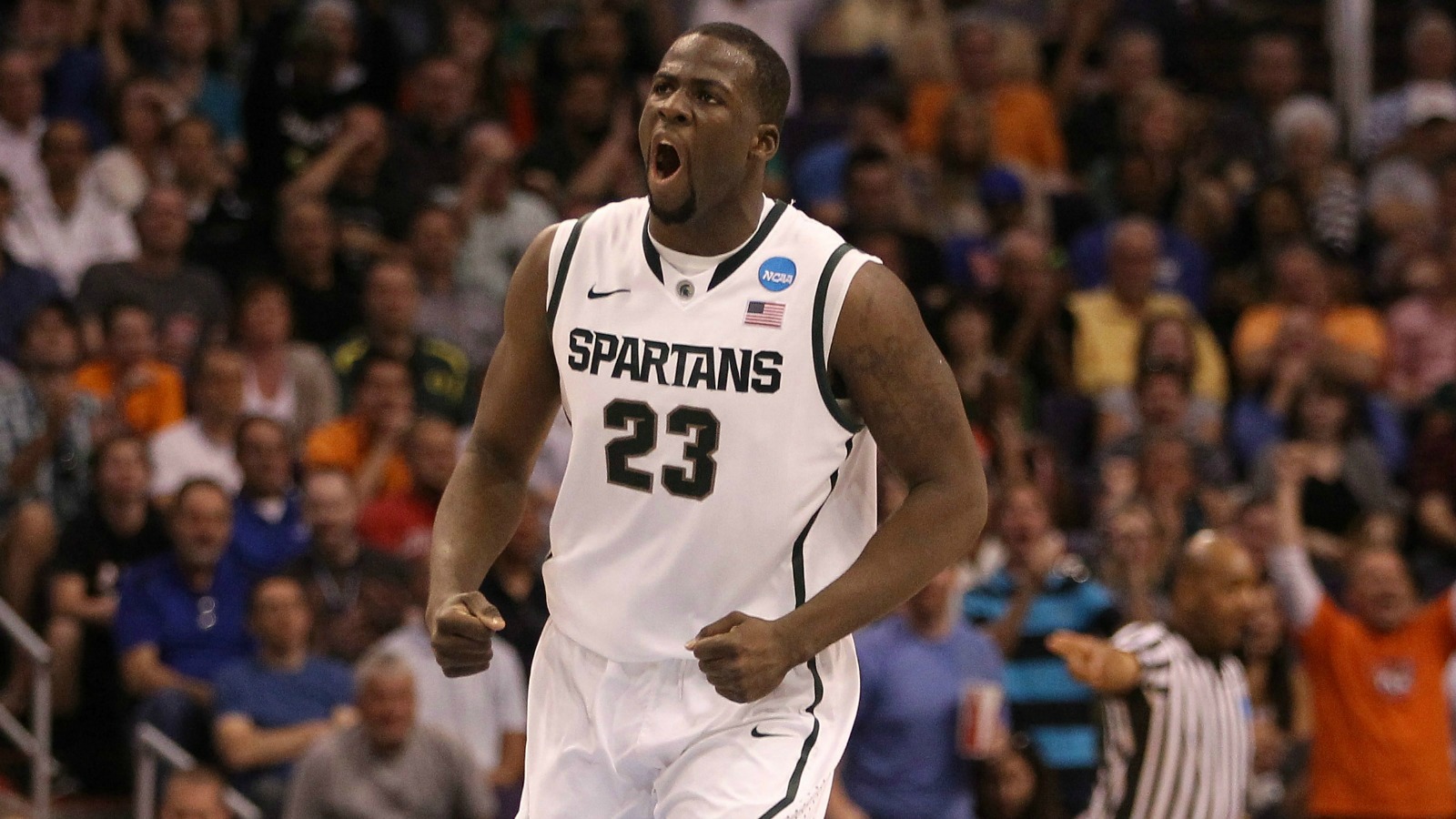 Golden State Warriors do-it-all big man Draymond Green, a notable Michigan State Spartan alum, hates the Michigan Wolverines.
If he hasn't made that clear enough yet, his reaction to seeing a reporter wearing a Michigan t-shirt in Wednesday night's post-game scrum certainly did:
Draymond Green didn't appreciate a Michigan t-shirt in his media scrum: pic.twitter.com/MqBaDDdWyD

— KNBR (@KNBR) March 10, 2016
Green, who's rarely at a loss for words, was flabbergasted after noticing the reporter's attire, and couldn't find the right word to describe teammate Andre Iguodala.
Here's a transcript of his response:
"Somebody get this guy out of here with this Michigan shirt. Are y'all kidding me? Jesus Christ. Umm… It's a distraction. Umm… What was I? … Yeah, [Andre Iguodala] has a huge, huge, umm, I'm at a loss for words now. Jesus. … He has a huge … impact."
These types of candid interactions with the media are what make Green so likable despite his occasional tendency to take things a little too far.
Jovan Buha covers the NBA for FOX Sports. Follow him on Twitter: @jovanbuha.