Draymond Green: Teams criticizing Warriors are 'like a bitter female'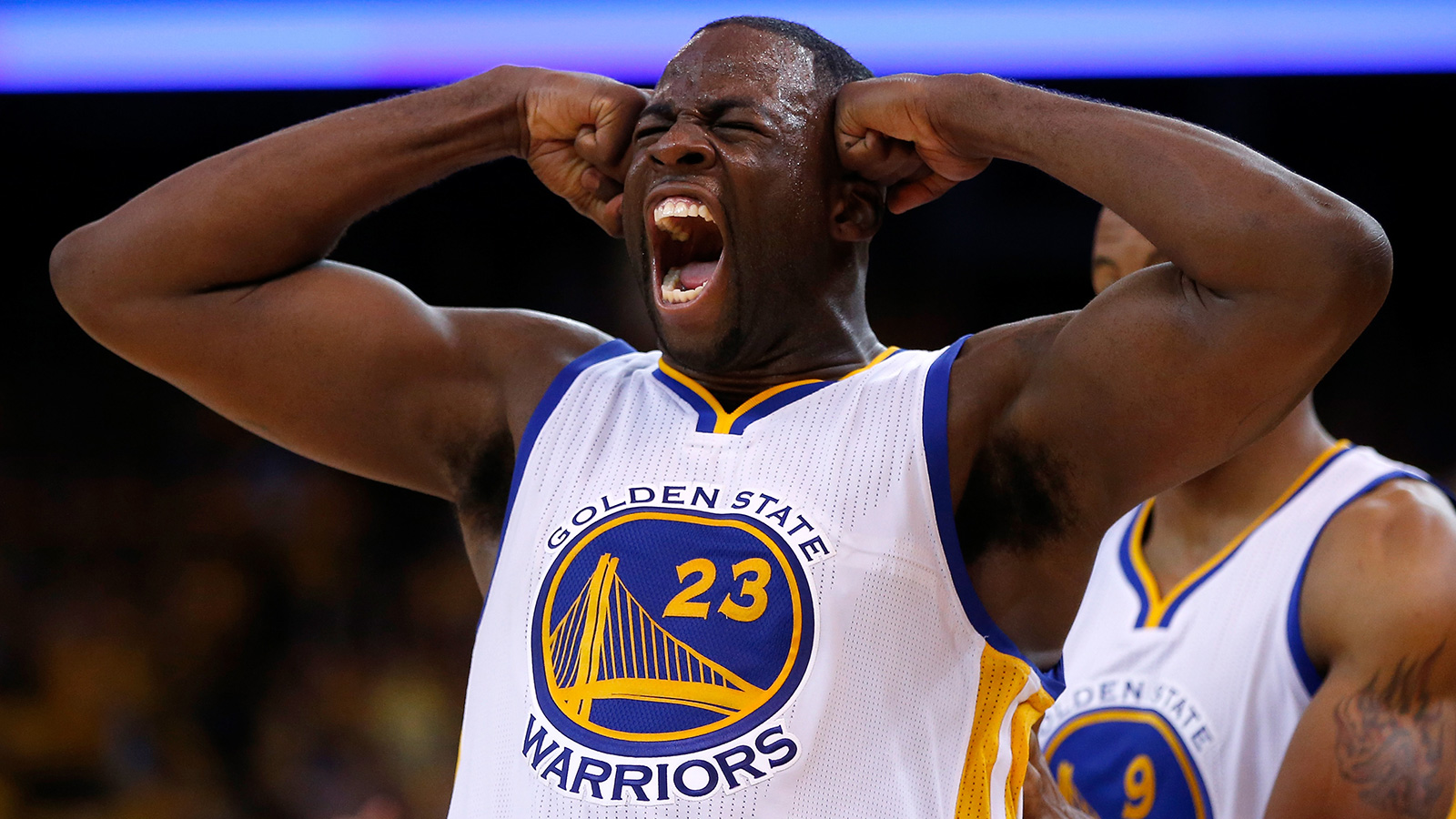 The shots just keep on coming. Golden State Warriors guard Stephen Curry and forward Draymond Green fired back at critics Tuesday, just days after guard Klay Thompson and center Andrew Bogut made their displeasure with Los Angeles Clippers coach Doc Rivers' comments known.
Rivers made headlines last week by suggesting to Zach Lowe of Grantland that the Warriors were lucky to have not faced the Clippers or San Antonio Spurs on their way to the NBA Finals.
"If they saying that, they aren't the champs," Green said, according to ESPN.com. "It's simple. Gregg Popovich didn't say that. That's one organization I really respect. And you haven't heard anybody in they camp say that. You ain't heard anybody from OKC say that, some of the organizations that I really respect.
"So if they saying that, it's some bitterness and some saltiness going around. They obviously not the champs. So who cares what they say. It is what it is."
Green continued on his rant, comparing critics — and most likely the Clippers — to a "bitter female."
"You ever dealt with a bitter female that's just scorned? God. That's rough," Green said. "When you dealing with a bitter female that's scorned, that's one of the worst things in the world. And God, that's bad."
Curry, meanwhile, took a less direct approach. He issued a sarcastic apology to Warriors skeptics, addressing all of the criticism thrown Golden State's way.
Full Draymond quote from shootaround today pic.twitter.com/XUq9mDZ2Em

— Ethan Strauss (@SherwoodStrauss) October 13, 2015
"I apologize for us being healthy, I apologize for us playing who was in front of us. I apologize for all the accolades we received as a team and individually. I'm very, truly sorry, and we'll rectify that situation this year," Curry said.
Last week, Thompson called the Clippers "bitter" and said he wanted to play them in the postseason, but "they couldn't handle their business."
In addition, Bogut said he got his championship ring fitted for his middle finger, so the Clippers could "kiss that one."
The teams matchup for the first time in the preseason on Oct. 20 in Los Angeles.
MORE NEWS:
Want stories delivered to you? Sign up for our NBA newsletters.